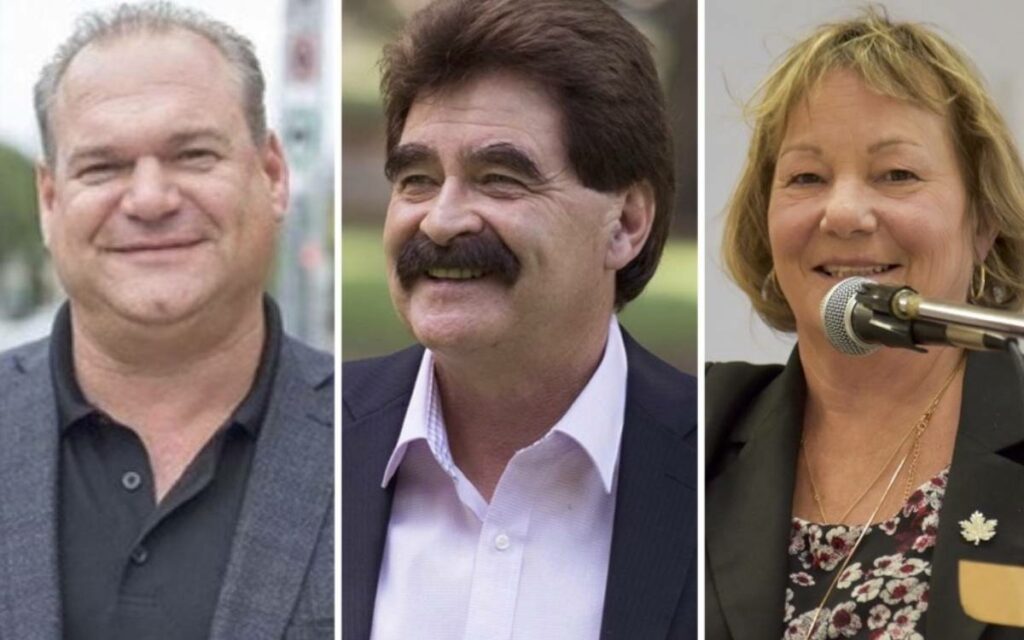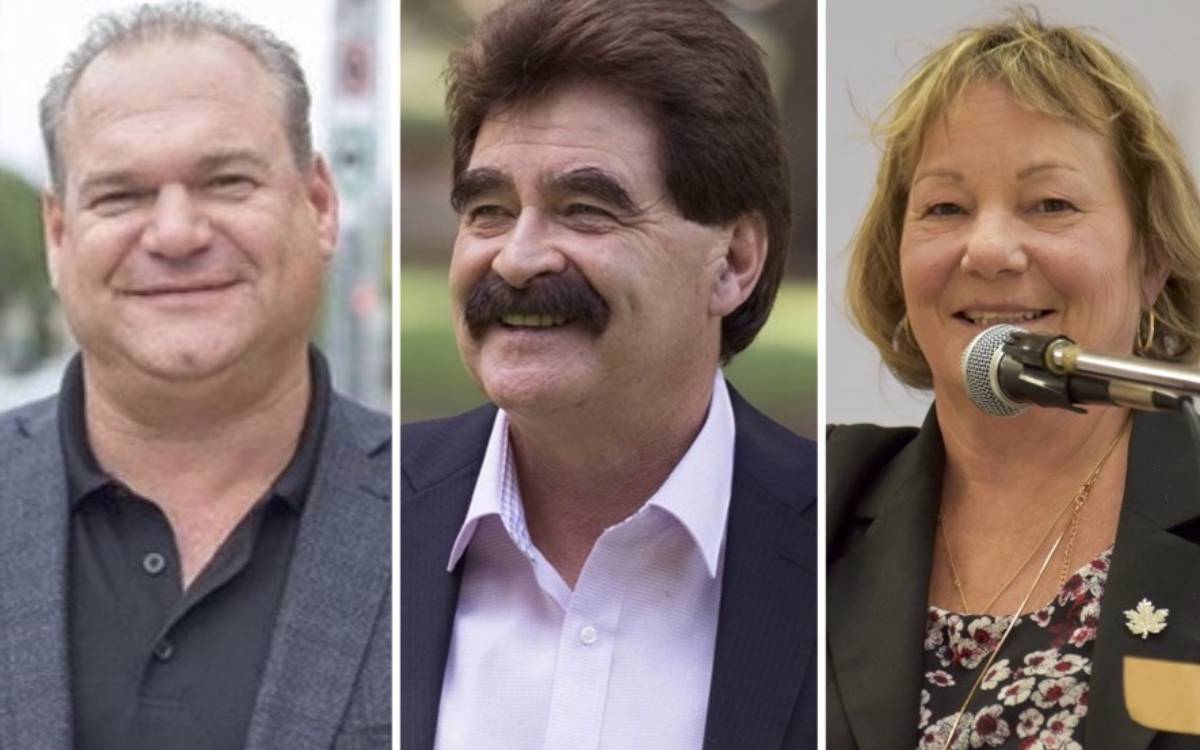 Pictured left to right: Niagara Centre MPP Jeff Burch, Niagara Falls MPP Wayne Gates, St. Catharines MPP Jennie Stevens. Photo credit: Member Website/Jeff Burch, Facebook/Wayne Gates, Facebook/Jennies Stevens
Last Wednesday, interim leader of the Ontario NDP and head of the Official Opposition Peter Tabuns named his shadow cabinet in the provincial legislature. 
All 31 of the NDP's elected members were given a critic role, with many granted multiple areas of oversight. 
According to a press release from the party, instead of matching portfolios directly to government ministers, Tabuns assigned members' critic portfolios "to respond to the needs and concerns of families across Ontario".
Scarborough Southwest MPP Doly Begum and Kiiwetinoong MPP Sol Mamakwa were named co-deputy leaders. Both are considered potential candidates in the upcoming race to permanently replace Andrea Horwath, who was named critic for ethics and accountability. 
Peggy Sattler from London West was once again tapped to be the NDP's house leader, with Windsor West MPP Lisa Gretzky called on to serve as deputy house leader. John Vanthof, representative for Timiskaming–Cochrane, will again serve as chief whip, while Algoma–Manitoulin MPP Michael Mantha and Hamilton Mountain representative Monique Taylor will serve as co-deputy whips.
At the local level, Jeff Burch, who edged out first-time PC candidate Fred Davies by 850 in Niagara Centre, was named the NDP's critic for municipal affairs, a role he held in the last parliament, and was elected caucus chair by his peers. As the title indicates, the caucus chair presides over meetings of the party caucus. 
In a Facebook post following the appointment, Burch said he was "honoured" to revive his previous opposition position and take up the new role.   
"I look forward to fulfilling both these important roles and would like to thank my colleagues for placing their confidence in my abilities," said Burch. "Standing up for municipalities and local democracy will be crucial over the next four years as we face another Ford Government."
Niagara Falls MPP Wayne Gates was tapped to oversee long term care, retirement homes, and home care. Gates previously served in a variety of critic roles in the last parliament, most recently heading up the Official Opposition's check on workplace health and safety and the trades. 
"I have said for years that our seniors are being left behind and it needs to change and we plan to make that happen," Gates wrote on social media after the appointment announcement.
"We've got some proposals to give seniors support, to take on the corporation's profiting off of abusing our seniors and to ensure that every family can expect properly funded and supported long-term care, home care and retirement homes."
St. Catharines MPP Jennie Stevens was once again named critic for veterans, legions, and military affairs, a role she held from 2018 to 2022, and was given the additional task of overseeing sports and tourism.
"Sports and tourism are critical to Ontario's economy, especially here in the vibrant and dynamic Niagara Region," said Stevens. "I am ready to advocate for a strong recovery in the sports and tourism sector." 
All three Niagara area Opposition MPPs have expressed interest in potentially running for leader of the Ontario NDP. 
The party is set to pick long-time leader Andrea Horwath's permanent replacement the first week of March 2023.