Premier Doug Ford (left) and Minister of Education Stephen Lecce (right). Ontario students return to in-person learning on Monday – and it's about time. Photo credit: The Canadian Press/Carlos Osorio 
After an extended Christmas break, Ontario appears set to once again open the schools to in-person learning on Monday, barring some unexpected circumstances that could cause the Ford government to change its plans. School opening after the Christmas holiday was initially to be delayed by only two days, then extended to two weeks, ostensibly because of the potential for a massive Omicron surge.  
Many experts have justifiably questioned why the delay happened in the first place. Although all governments across Canada claim to be "following the science" and adhering to the advice of their health experts, there is rarely unanimity among that group. That being said, it certainly does appear that the majority of current relevant medical opinion is that children should be in school. 
In Ontario, the Children's Health Coalition, comprised of virtually all of the pediatric health providers in the province including Sick Kids and the Children's Hospital of Eastern Ontario (CHEO), advocated a return to school following the holidays with proper testing precautions in place. A letter to provincial politicians from hundreds of doctors seconded this opinion, citing the fact that the damage to children's academic, social, physical and mental health was more of an issue than fears about the negative effects of the virus itself.  
Despite the claims of the critics, the Ford government has done a great deal to foster as safe an environment as feasible in the classroom. There has been a massive investment in better ventilation, additional nursing and other staff, high quality N95 masks for teachers, distancing and cohort limitations in classrooms, and a variety of PPE for staff and students among other measures. Education Minister Stephen Lecce noted that Ontario had put in place many protective measures that were not present in the schools in other provinces. 
More recently there has also been a focus on rapid testing, with millions of tests distributed to schools and families. Canada in general has been much slower to adopt widespread rapid testing than other countries, apparently because Canadian health officials were reluctant to entrust Canadians with such testing and that there were concerns about rapid test accuracy as compared to the more sophisticated but much slower PCR test. Other countries have used rapid tests to advantage for some time, however, suggesting that Canada dropped the ball on this potentially helpful tool to combat COVID-19. The fact that the federal government, which was responsible for obtaining the rapid tests, did a poor job procuring them added to the problems. Even now the provinces are complaining that they could use many more of the rapid tests than the federal government has been able to provide.  
It is interesting to look at the different reactions to the school opening issue in the various provinces. In BC, schools were open this week despite a widespread lack of rapid testing and the same challenges as Ontario and other provinces have faced as the virulence of Omicron has swamped testing capabilities and rendered infection statistics unreliable. Despite these problems, BC teachers' unions were nowhere near as vocal and negative as were their counterparts in Ontario. Alberta and Saskatchewan also have schools open for in-class learning, and unions in those provinces are likewise up in arms.  
Considering that there are conservative governments in Ontario, Alberta and Saskatchewan and the NDP are in power in BC, it almost seems like the degree of protest by the teachers' union has more to do with the partisan stripe of the government in power than the actual facts of the status of school safety. The fact that Ontario is facing a provincial election this year also means the Ford government will be even more risk-averse than usual in everything they do while the unions will be working harder to install a Liberal or NDP government more sympathetic to their interests.  
It is good news for students, parents and employers that school is back in Ontario, consistent with the recommendations of the vast majority of medical experts, many of whom question why school opening was delayed at all. Although it will never be perfect, it does appear that the province has implemented most of the measures deemed necessary to protect students, their families and education staff. 
COVID case numbers and hospital admissions have started to decline in recent days. Fingers crossed that this is the beginning of the end.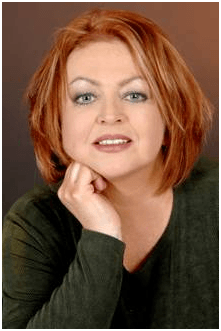 Catherine Swift is President of the Coalition of Concerned Manufacturers & Businesses of Canada (CCMBC). She was previously President of Working Canadians from 2015-2021 & President & CEO of the Canadian Federation of Independent Business (CFIB) from 1995-2014. She was Chief Economist of the CFIB from 1987-1995, Senior Economist with TD Bank from 1983-1987 & held several positions with the federal government from 1976-1983.
She has published numerous articles in journals, magazines & other media on issues such as free trade, finance, entrepreneurship & women business owners. Ms. Swift is a past President of the Empire Club of Canada, a former Director of the CD Howe Institute, the Canadian Youth Business Foundation, SOS Children's Villages, past President of the International Small Business Congress and current Director of the Fraser Institute. She was cited in 2003 & 2012 as one of the most powerful women in Canada by the Women's Executive Network & is a recipient of the Queen's Silver & Gold Jubilee medals.
She has an Honours BA and MA in Economics.