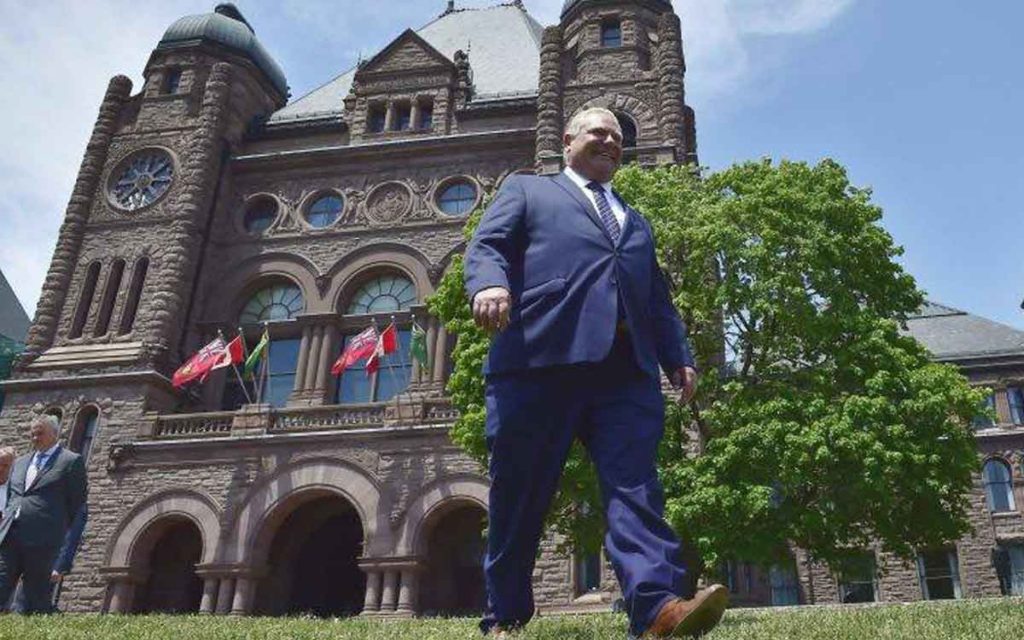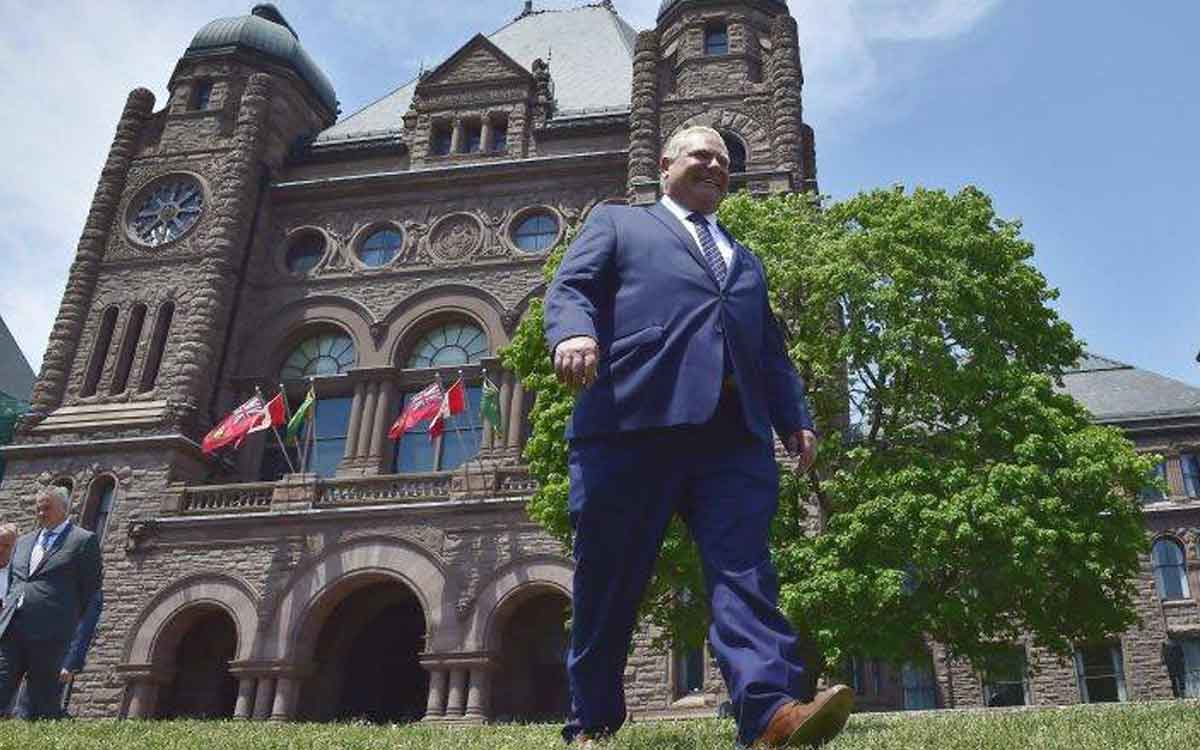 Ontario Premier Doug Ford has plenty of work ahead of him in 2019.
Ontario's Progressive Conservative government has been in power for barely six months, but has already made a number of significant changes to the operation of the province.  Despite the torrid pace of the past few months, Premier Ford stated in year-end interviews that he has no plans to slow down in 2019.
There are a number of issues that are certain to be on the agenda in the coming year.  Changes are underway on the three biggest ticket items in Ontario's budget – health care, education and social services.  In health care, the government has been working to eliminate so-called "hallway health care" by increasing the number of hospital beds and establishing new health care facilities. Education reform will continue to focus on fixing the failing math curriculum, enhancing the skilled trades, improving standardized testing and introducing a Parents Bill of Rights.  Undoubtedly, the ever-controversial sex-ed component will get lots of attention too in the coming months, likely with more heat than light on the topic.  On social services, the government announced their plans for reform late in 2018, but with many of the specifics yet to be determined.
In many key areas the Ford government to date has conducted extensive consultative processes or announced high-level policy reforms with much of the detail yet to be worked out. 2019 will be a pivotal year when action on these consultations is expected and more meat will be put on the bones of the earlier broad-brush announcements. As the old saying goes, the devil is in the detail and the success or failure of the Ford government's reforms – and how they will be judged in the next election – will rest in large part on measures that are put in place this year.
January 2019 will also see the new low income tax credit come into force, as an alternative to yet another increase in the minimum wage, exempting people earning just under $30,000 or less from paying provincial income tax.  The timing of this measure is fortuitous, as another big jump in the minimum wage when economic indicators are less robust would further damage job creation.
Although the Ford government has made some symbolic moves on the hydro front, Ontarians continue to face some of the highest electricity costs in North America because of the failed Liberal Green Energy plan.  It is a complex matter to unscramble this particular omelette, as it means reneging on the many contracts the previous government signed with producers of solar and wind power.  If Ontario is ever to have reasonable and competitive hydro rates again, however, some serious change is needed. Whether any action on hydro rates takes place in 2019 remains to be seen, but it is hard to argue that Ontario is truly "Open for Business" again until uncompetitive hydro rates are reduced.
Other issues on the docket for 2019 include the possible "uploading" of the Toronto Transit Commission to provincial government control, the introduction of the new free speech policy in post-secondary institutions, reducing red tape for Ontario businesses and further reduction of government costs, among others.  The ongoing fight with the federal government over the carbon tax and other issues arising in the context of the 2019 federal election will also consume the attention and resources of the provincial government.
Risks that the best laid plans of the Ontario government could be derailed by unexpected events are growing by the day.  Rising interest rates and a slowing economy promise to hamper efforts to get provincial finances under control after many years of irresponsible Liberal spending.  Although a recession is not predicted for 2019, it cannot be ruled out and would throw all other plans into disarray.  And as we have already seen in the past few months, any attempts to reduce spending anywhere, anytime, anyhow will be greeted by enormous – and mostly disingenuous – opposition from affected groups, the opposition parties and much of the media.  Given the acute need to bring provincial finances into some semblance of order, it would be great to see a concerted effort by the Conservative government to have a substantive consultation with the opposition parties and ultimately an agreement among them on how best to accomplish that.  It seems, however, more likely pigs will fly before the opposition parties will be anything but obstructionist on that front.
The Ontario government agenda for 2019 is a heavy one, loaded with issues of key importance to Ontarians and other Canadians, with many unforeseen potential risks along the way.  Hopefully it can be successfully navigated by the still-new government, but it will be a tall order indeed.  Godspeed.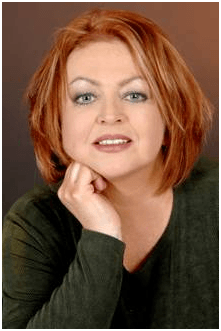 Catherine Swift is currently President and CEO of Working Canadians (www.workingcanadians.ca.  Prior to that, Catherine Swift had been with the Canadian Federation of Independent Business since September 1987, initially as Chief Economist. She became Chair in June 1999 after being named Chief Executive Officer in July 1997 and President in May of 1995.  Her various responsibilities included coordinating policy issues at federal, provincial and municipal levels of government, representing CFIB with politicians, government, business, media and other groups.
Ms. Swift has worked with the federal government in Ottawa holding several positions with the Departments of Consumer and Corporate Affairs, Industry and Communications. Her areas of specialization included corporate and industrial analysis and international trade. Catherine Swift has a MA in Economics.
She has published numerous articles in journals, magazines and other media on such small business issues as free trade, finance, entrepreneurship and women small business owners. Ms. Swift is a Past President of the Empire Club of Canada, a former Director of the C.D. Howe Institute and past President of the International Small Business Congress. She was cited in 2003 and again in 2012 as one of the top 100 most powerful women in Canada by the Women's Executive Network.