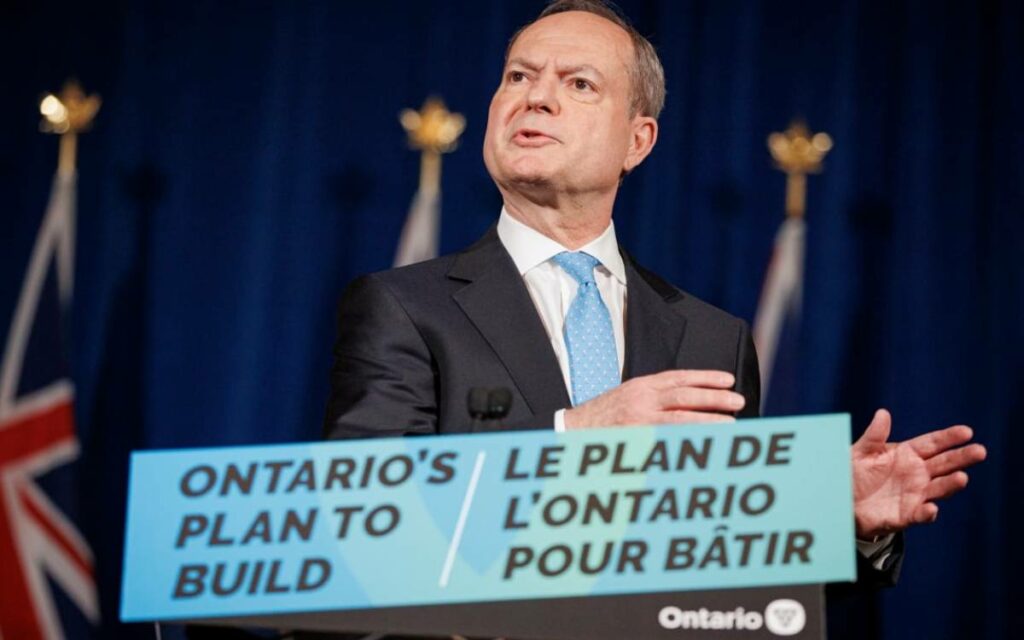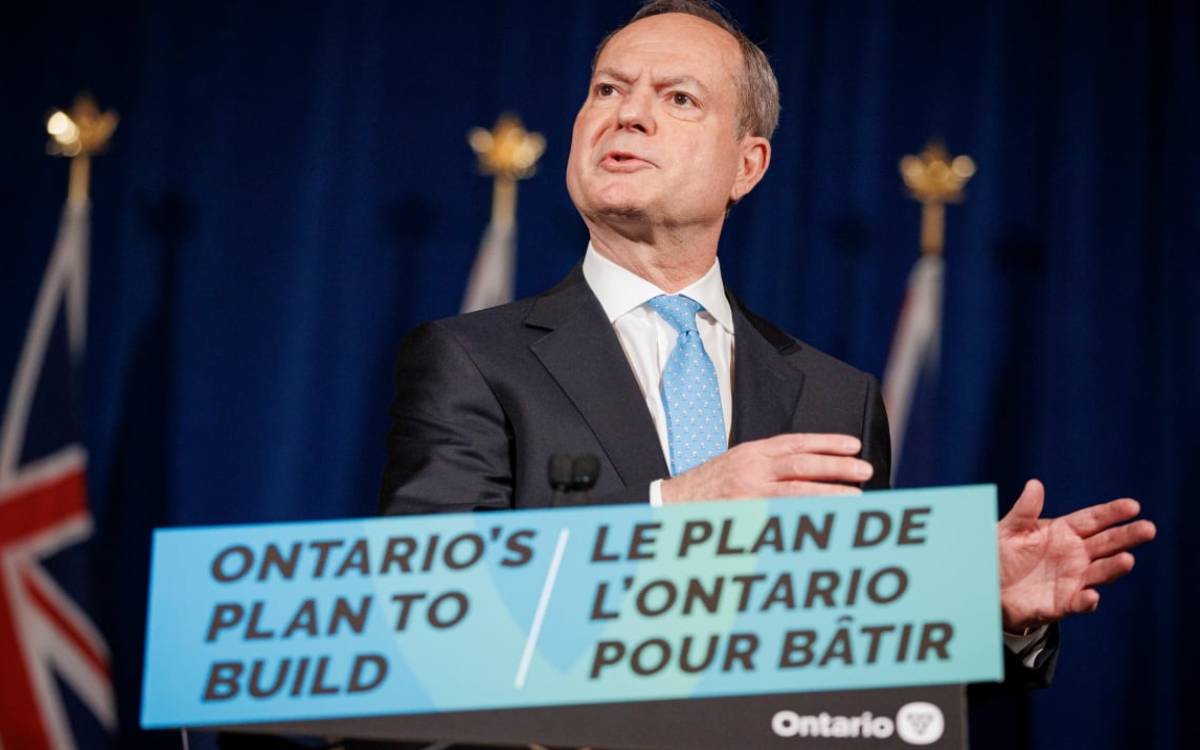 Minister of Finance Peter Bethlenfalvy at a media briefing before release of the provincial budget on Thursday, Apr. 28, 2022. Photo credit: CBC/Evan Mitsui
It comes as no surprise that the budget announced by the Ford government this week will effectively serve as the Progressive Conservative Party's election platform. The fact that the budget is being presented later than usual means that there will be little if any opportunity for opposition parties to debate its contents prior to the official election writ-drop on May 4. While last year's budget was focussed on charting a path out of the pandemic for the province, this year's budget emphasizes the rebuilding of Ontario's economy and the issue of affordability, which is top-of-mind for Ontarians facing sky-high inflation and ongoing economic uncertainty. 
This was a big spending budget, with an increase in the deficit to $19.9 billion for the coming year, up from $13.5 billion for the fiscal year just ended. Much of the spending increase is devoted to infrastructure spending, including about $40 billion for the redevelopment and construction of hospitals and health care facilities over the next decade. New hospitals are planned for Mississauga and Brampton, and upgrades are slated for others. Highway construction has also attracted significant spending growth of $25 billion over the next 10 years, for a variety of project such as the Bradford Bypass, Highway 413, and the widening of the 401. Spending on public transit is also sizeable with about $60 billion planned for the next decade. Spending on education infrastructure is forecast to be about $20 billion over the same 10-year time period.  
A key budget item regarding affordability was the increase in the eligibility threshold for the low-income tax credit (LIFT program) from $38,000 to $50,000. This change means that over one million Ontarians will enjoy a tax break of about $300 on average. Other affordability measures include the already-announced reduction in provincial taxes on gasoline and a tax credit for home care for seniors. License plate sticker refunds, which are already well underway, were estimated to cost $1.8 billion in the budget – somewhat higher than earlier estimated.  
The government does not plan to balance the budget before 2027-28, despite many analyses that show it could be done earlier considering the rebound in government revenues. Sadly, too many Canadians seem to have bought into the narrative that big government spending is a good thing, despite all evidence to the contrary. Extra government spending was required during the pandemic, but this should not be continued now that things are returning to normal or it will cause even more hardship in future as growing government debt becomes unsustainable. The fact that much of the government spending increases were directed at infrastructure investment is encouraging, as long as those plans do indeed come to pass. 
Budget documents show that annual interest paid on the debt will range between $13 and $15 billion for the next few years. This is the fourth largest area of government expenditure after health care, education, and social services. That being said, perhaps we should be a little bit grateful that the Ontario government has at least forecast a balanced budget sometime this decade, something that the federal government has studiously avoided doing.  
Opposition parties reacted to the budget in their usual negative manner, but their hearts really didn't seem to be in it. Perhaps it was the fact that the Ford government continues to be a big spender, something that the Liberals and NDP usually consider to be their turf. Liberal leader Steven Del Duca commented that this was a budget for the rich, which is difficult to justify considering that most spending was focused on large infrastructure projects in health care, education, transit and highways, while affordability measures were targeted to low- and middle-income earners. The NDP was critical that more funds were not being spent on education, yet in fact the Ford government has increased education spending throughout the pandemic and Ontario is already one of the biggest per capita education spenders in the world.  
Overall, it is difficult to believe that this budget was really very different from what a Liberal or NDP government would have produced. The real question is whether it will be enough to win the PCs another majority government. We'll have to wait until June 2 to see that answer. 
.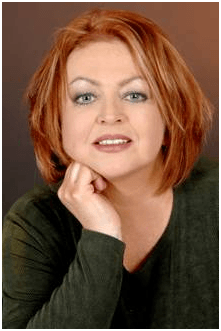 Catherine Swift is President of the Coalition of Concerned Manufacturers & Businesses of Canada (CCMBC). She was previously President of Working Canadians from 2015-2021 & President & CEO of the Canadian Federation of Independent Business (CFIB) from 1995-2014. She was Chief Economist of the CFIB from 1987-1995, Senior Economist with TD Bank from 1983-1987 & held several positions with the federal government from 1976-1983.
She has published numerous articles in journals, magazines & other media on issues such as free trade, finance, entrepreneurship & women business owners. Ms. Swift is a past President of the Empire Club of Canada, a former Director of the CD Howe Institute, the Canadian Youth Business Foundation, SOS Children's Villages, past President of the International Small Business Congress and current Director of the Fraser Institute. She was cited in 2003 & 2012 as one of the most powerful women in Canada by the Women's Executive Network & is a recipient of the Queen's Silver & Gold Jubilee medals.
She has an Honours BA and MA in Economics.