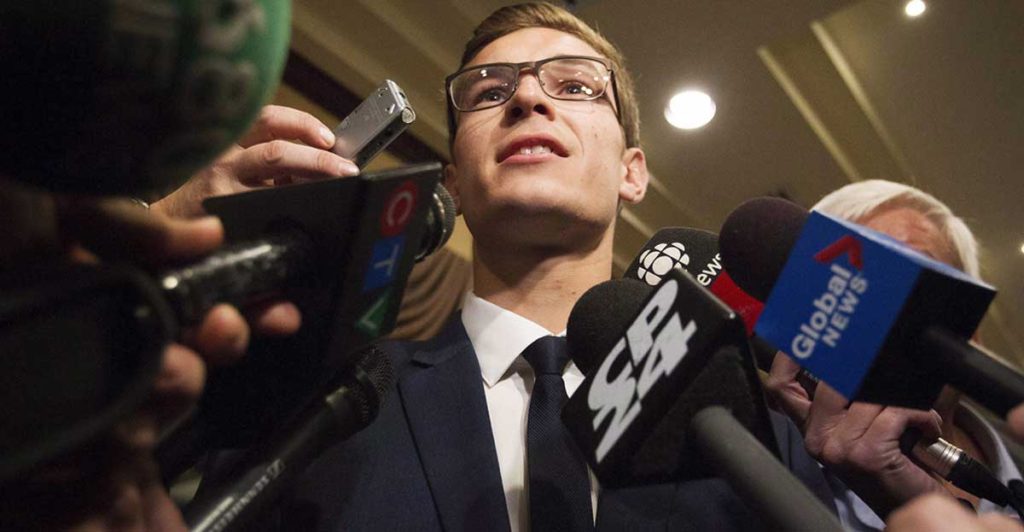 Niagara MPP Sam Oosterhoff is the lone PC MPP in Niagara after the dust settled in last week's provincial election
Three of Niagara's four provincial ridings elected NDP members of provincial parliament Thursday night. How will they fare when it comes to focusing Ontario's new Progressive Conservative government on Niagara's most pressing issues? If you said "not well," you're probably right. The good news is there's something you can do to improve Niagara's chances at seeing some provincial love over the next four years.
The lone government member of provincial parliament from Niagara is Sam Oosterhoff in Niagara West. As the youngest, though no longer least experienced, MPP in Ontario, can he deliver any of the region's goals? It's going to be tough.
Niagara didn't fare well under the former Liberal government, despite the experienced and long-lived advocacy of Jim Bradley, Liberal MPP for St. Catharines since 1977. Bradley lost on Thursday to NDP newcomer Jennie Stevens.
Conventional political wisdom would suggest the new PC government under Doug Ford will not go out of its way to please Niagara voters. Nor, however, are they likely to rejoice in spiting them. But, realistically, the new government will target its first year "quick wins" for ridings that favored them by electing PC members. Niagara's long-sought daily GO Train service may have to wait until later in the Ford mandate. That is, unless Oosterhoff can move mountains in Toronto. He's surprised people before.
And, Oosterhoff's stock has significantly increased in value. As the only PC member in Niagara, a fresh young face from the millennial generation, and a member who already knows where the Queen's Park bathrooms are, I expect the 20-year old Oosterhoff will find a seat at Doug Ford's cabinet table. Look for him to be visible all over the region on a regular basis. If you want something in Niagara from the province, Oosterhoff is the man to suck up to.
The young MPP has already laid out his priorities in an open letter to the new premier: redevelopment of the West Lincoln Memorial Hospital in Grimsby, GO Train service to the region (perhaps at least as far as Niagara West?), a large slice of Ford's promised 30,000 new long-term care beds for Niagara region's booming seniors population. Don't see your priority on this list? You may find it difficult for your NDP MPP to make any headway with it.
All hope is not lost, however. This year's municipal elections offer a second chance to elect representatives who can build good relationships with the new government.
With a bevy of NDP shut-outs in the provincial legislature, smart voters in St. Catharines, Niagara Falls, and the region may want to elect a crop of mayors and councillors who can work directly with Doug Ford and his caucus. Just a thought.
Mark Towhey is a trusted advisor to business and political leaders, host of #TheBestShowEver on NEWSTALK1010 Sundays in Toronto, author of "Mayor Rob Ford: Uncontrollable" and a dynamic keynote speaker. Twitter: @towhey FaceBook: Mark Towhey