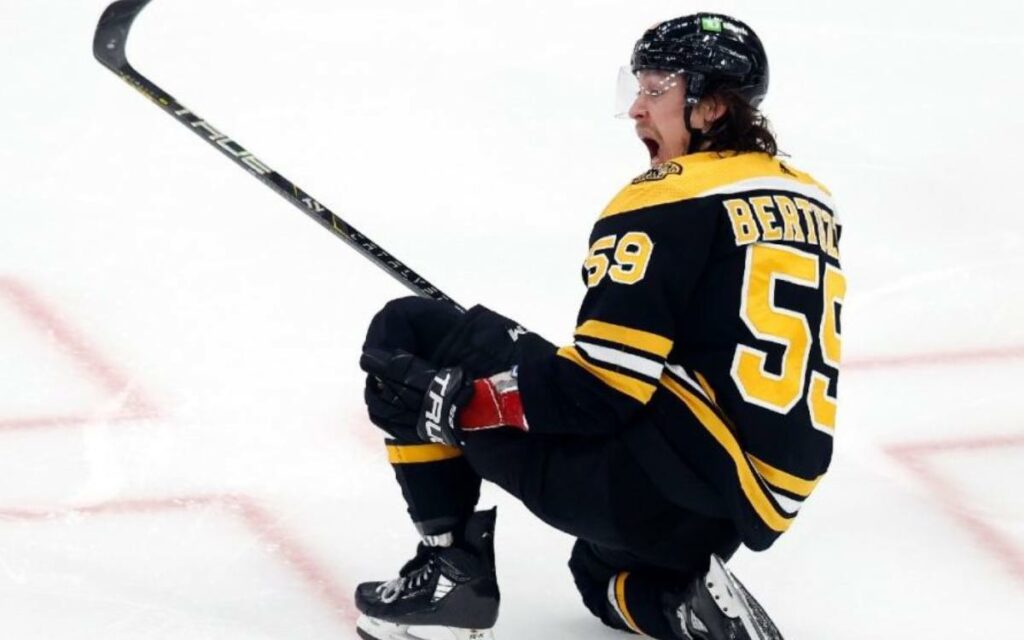 Maple Leafs add grit, Sabres shore up their defense, Raptors lose FVV. Pictured is Tyler Bertuzzi. Photo credit: AP/Michael Dwyer
Canada's self-proclaimed sports network dedicates an entire day of programming for it. 
'TSN Hockey – NHL Free-Agent Frenzy'.
Some years it fails to deliver, but 2023 it lived up to the hype – and then some.
Over $260-million was spent by the 32 NHL teams on Day 1 of free agency.
And if you think that was a lot, try this on for size. The 30 NBA teams spent $1.5-billion on the league's first day of free agency.
The largest (one-year) free-agent contract signed in the NHL so far this off-season: Forward Tyler Bertuzzi with the Toronto Maple Leafs – one year and $5.5-million. 
In the NBA, now former Raptor Fred VanVleet agreed a monstrous 3-year, $128.54-millon contract with the Houston Rockets. 
Yes, you're reading that right – over $43-million per season.
VanVleet took to Instagram to say good-bye to the big smoke:
"I am forever indebted to the franchise that gave me a shot when no one else would. We built things together that can never be broken and accomplished things that will stand forever … To the city, franchise, and country that watched me grow every step of the way – THANK YOU."
Let's look further into what the three Golden Horseshoe based teams did in the NHL and NBA.
The Maple Leafs added: Bertuzzi, Ryan Reaves, John Klingberg and Max Domi (son of former Leaf Tie Domi)
"I wanted to go to a team that I thought had a great chance to win, and Toronto was top of my list," Bertuzzi told reporters on Monday.
Almost appears as if Toronto's new general manager Brad Treliving is doing his best Brian Burke impression adding all sorts of grit or as Burke liked to call it "sandpaper" during his tenure with the Blue and White. 
Four new rostered players in, so that means four rostered players out. The Leafs also lost: Michael Bunting, Luke Schenn, Ryan O'Reilly and Justin Holl to free agency.
Over the Peace Bridge in Fort Erie, the should be on the cusp (again) of making the playoffs Buffalo Sabres added a pair of blue-liners in Erik Johnson and Connor Clifton. 
Sabres general manager Kevyn Adams made it abundantly clear he wanted to add depth on defense this off-season. 
Many Buffalo fans were hoping Adams might splurge on a proven goaltender, but the young GM feels the youthful pair of Devon Levi and Ukko-Pekka Luukkonen are the answer.
"I'm really excited about the goaltenders we have," Adams told the assembled media in Buffalo. 
Turning our attention to the NBA now, and the Toronto Raptors specifically. 
As previously mentioned, the Raps lost Fred VanVleet, but quickly signed former Los Angeles Laker guard Dennis Schroeder, followed by the addition of Jalen McDaniels. 
Most so-called NBA experts and pundits feel Toronto will fall even further in the NBA Eastern Conference standings during the 2023-24 season. 
Only time will tell.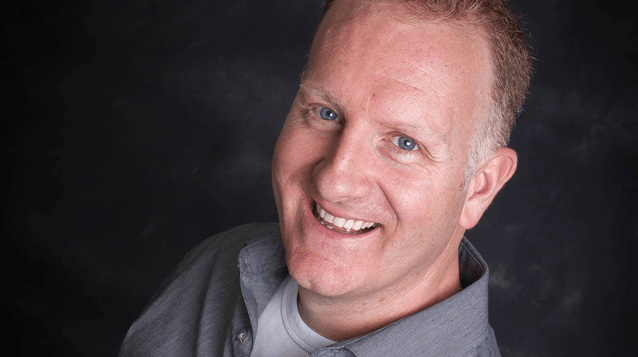 Rod Mawhood is a lifelong Niagara native who has had the pleasure of working in all three mediums – Radio, Print and TV – for over 20 years. His first announcing gig was with the then St. Catharines Stompers. Since then he's worked in radio and TV in Toronto, and currently is the announcer for the Niagara IceDogs and Niagara River Lions.
Rod also covers the Buffalo Bills for FOX Sports and the Buffalo Sabres for NBC Sports.