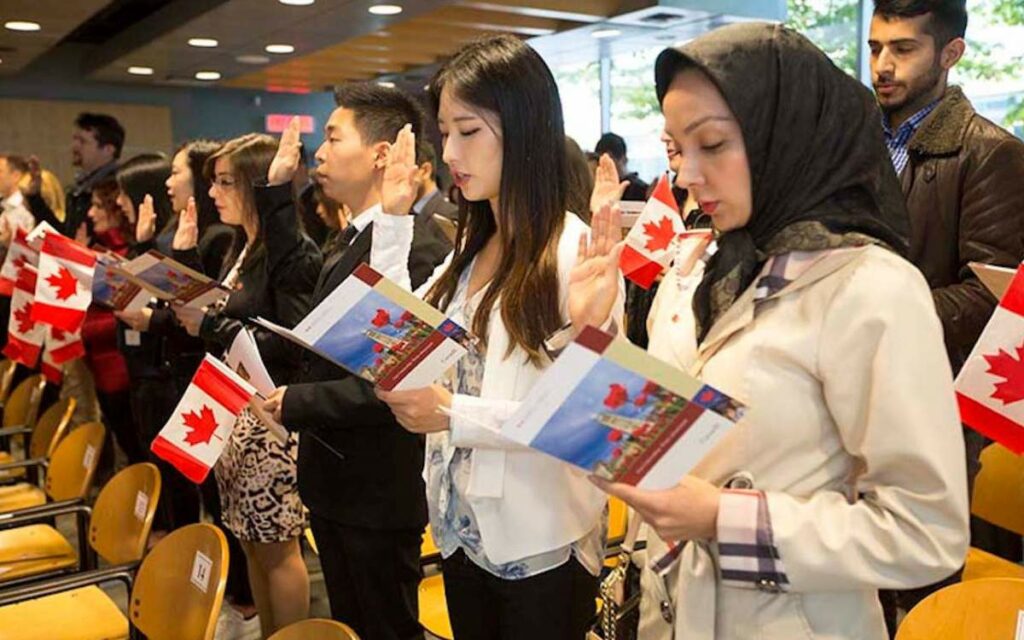 When it comes to Immigration, Refugees and Citizenship Canada, rather than taking responsibility for mismanagement, the Trudeau government is attempting to find efficiencies by chipping away at the rituals that are a core tenant of our Canadian identity. Photo credit: Immigration News Canada
The federal bureaucracy has taken a lot of heat since last summer when Canadians were camped outside of passport offices and staffing shortages at airports led to summer holiday delays and cancellations.
Some time has passed, and emotions have, for the most part, settled. 
And yet, the latest casualty of an ineffective public service threatens to shake that rocky foundation. 
The federal department responsible for immigration and citizenship is proposing to make Canadian citizenship ceremonies optional. According to the proposal, "the ceremonial procedures, that are currently set out in the existing Regulations and that are followed by citizenship judges, will be removed and instead be outlined in guidance documents made available on the Department's website."
The rationale for the proposed regulations offered by Immigration, Refugees and Citizenship Canada (IRCC) is twofold.
According to IRCC, these changes will allow for flexibility for new Canadians, who often have to take unpaid time off of work to affirm their oath of citizenship. 
Secondly, and more importantly, these changes would help to clear immigration backlogs and reduce processing times.
Call me a cynic, but it seems that this is less about actual people and more about offering a quick fix for the structural issues that exist within IRCC.
Despite growing its headcount during the pandemic and spending millions on third-party consultants like McKinsey & Company, the day-to-day functions of IRCC do not appear to be improving.
Rather than taking responsibility for this mismanagement, the Trudeau government is attempting to find efficiencies by chipping away at the rituals that are a core tenant of our Canadian identity.
Are citizenship ceremonies symbolic in nature? Yes, they are, but there exists a good reason for that. 
Almost every Canadian has a family story about the barriers that were overcome to immigrate to Canada. Every year, hundreds of thousands of people uproot their lives to come to Canada. Some flee war and persecution. Others seek out opportunities not available in their home countries. Regardless of the reason, these newcomers are all united in their belief that they can build a more prosperous life here in Canada. 
The citizenship ceremony is the final hurdle to overcome in building that life, and arguably the most important. The ceremony and swearing of the oath are what bind our country together and cement the shared values we treasure. It is what unites Canadians together, and paves the way for newcomers to integrate within their new communities. 
To think that this experience can be replicated through 'guidance documents' is foolish, and to chip away at these democratic traditions is nothing short of irresponsible.
These proposed regulations are a direct result of the inability of the federal government to get spending under control and fix structural challenges within the federal bureaucracy, and it is leaving newcomers holding the bag. 
While the collective outrage will likely lead to these measures being nixed in short order, it is a reminder that we must stay vigilant about the overreach of government when it comes to preserving the traditions that are central to our Canadian identity.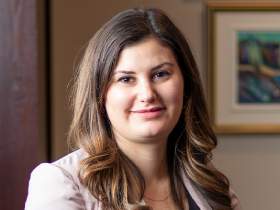 Josie Sabatino is a Senior Consultant at Summa Strategies, focused on providing strategic insight and helping clients meet their objectives in an ever changing and complex political and regulatory environment. Prior to joining Summa, Josie spent nearly a decade in political communications and most recently served as the Director of Communications to the Hon. Erin O'Toole, former Leader of the Official Opposition.