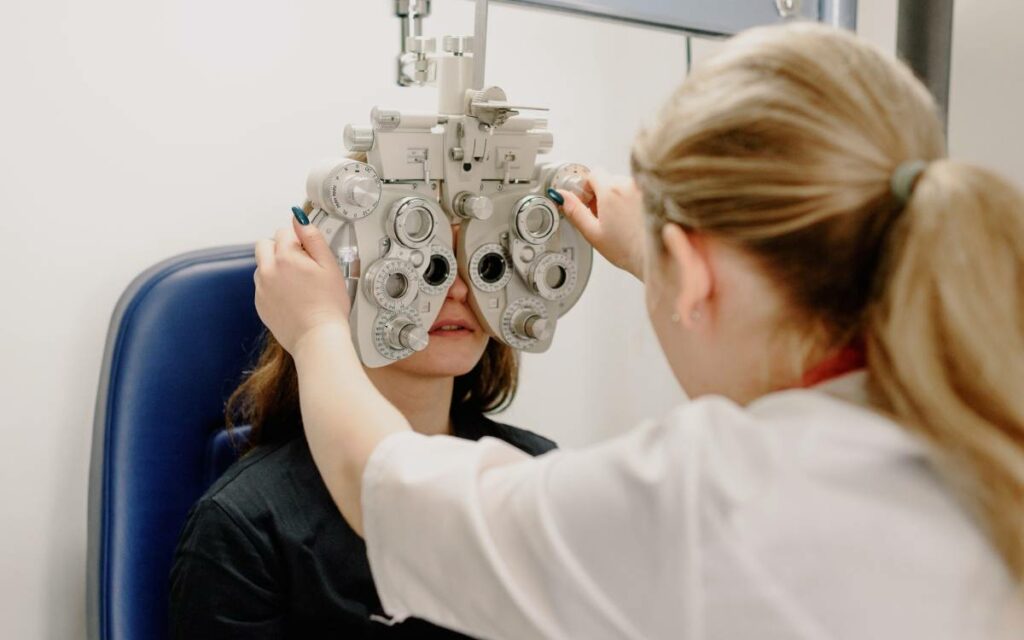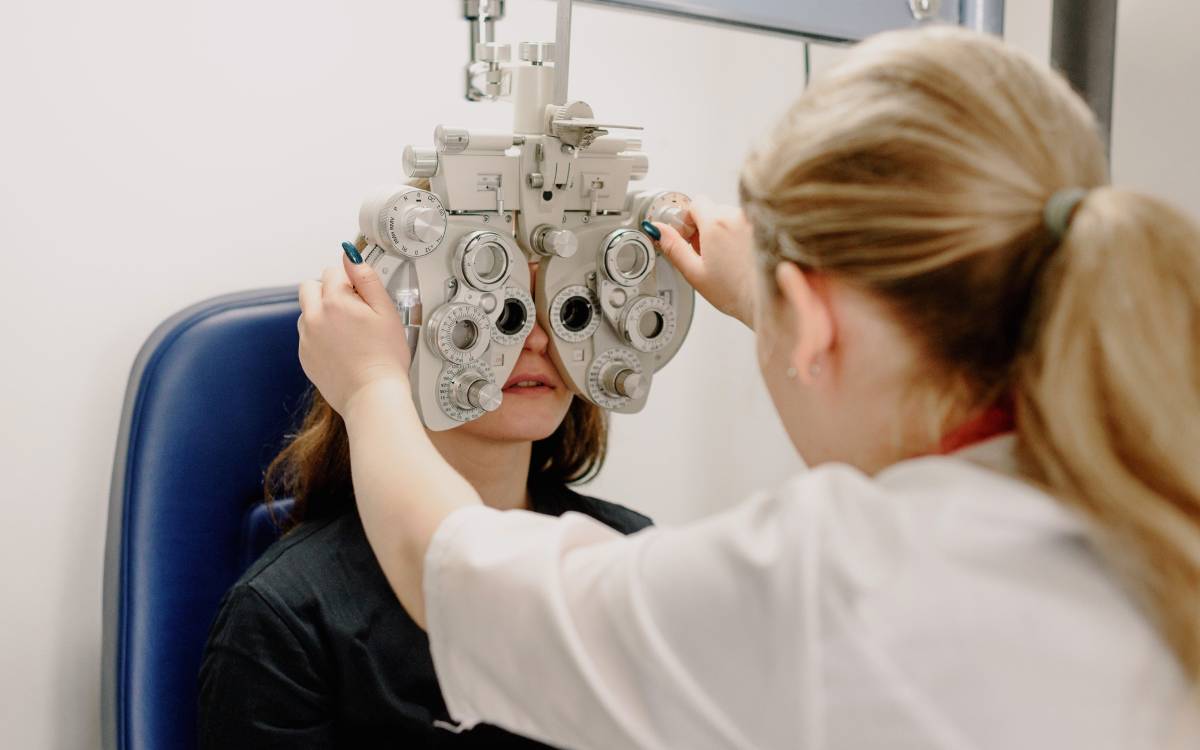 Photo credit: Pexels/Ksenia Chernaya
The Ontario government and optometrists in the province are currently at war and, as usual, the dispute is over money. The bottom line is that the government currently compensates optometrists at a rate of $44 per patient visit, and optometrists say the cost of such a visit is actually $75. 
The government has offered an increase of about $8.50 per visit, plus a one-time payment of $39 million, which optometrists say still will not come close to covering the actual cost and make up for past losses. The Ontario Association of Optometrists have used data from other provinces as illustrations that other jurisdictions have higher levels of compensation than Ontario. Optometrists in Ontario have chosen to effectively go on strike, withdrawing services as of September 1, 2021, leaving patients in the lurch ever since.  
There have been a number of instances of health service roll-backs in various ways in recent years in Ontario, as well as in other provinces, and this will not be the last dispute along these lines. Our inefficient health care system is one of the costliest in the world, despite not achieving health outcomes as robust as those in many other countries that have lower per capita costs than Canada. The pandemic has increased costs – at least temporarily – and has also shone a light on the many shortcomings of the system that many Canadians mistakenly believe is one of the best in the world.  
Health care currently consumes almost half of total spending in all provinces, and that proportion will continue to grow in future with an aging population and population growth in general driven by higher federal immigration targets. All provinces are currently demanding even more money from the federal government for health care at a time when all governments are seriously in debt. Many provinces have said they would like to see a 6 per cent annual increase in transfer payments, as was the case during most of the Harper years, but this is completely unrealistic considering the state of government finances and the sluggish economic growth that is forecast for the next few years. 
Instead of governments having the courage to do the right thing and significantly restructure health care, they prefer to chip away by restraining spending increases for various health care services and completely delisting some services from OHIP coverage. The Liberal government headed by Dalton McGuinty delisted a number of services from coverage by the provincial health care system back in the 2008-2012 period, including physiotherapy, chiropractic, eye exams in some age groups and a number of diagnostic tests, among other things. In 2019, the Ford government delisted a number of procedures deemed unnecessary by a medical advisory group. There will undoubtedly be more pressure to reduce spending in the future on services that may not be considered absolutely necessary, yet are still important to some patients, as costs continue to grow in our inefficient health care system. 
Canadians should also beware the siren call of government-provided pharmacare that is being heavily promoted by federal NDP leader Jagmeet Singh. The vast majority of Canadians are already well-covered for their medication requirements by a variety of private programs offered by employers coupled with some public plans that target specific groups that are not covered by employer plans. Instead of dismantling a system that works well, reform should focus on the small proportion of Canadians – less than 10 per cent – that are not now adequately served and devise policies to improve their coverage.  Many drugs are not currently covered by provincial plans, and this situation will only worsen with a national, one-size fits all scheme.  
The combination of a broken health care system and heavily indebted governments means that we can expect more conflict between governments and health care providers in future. It appears that governments will continue to employ an incremental approach by cutting services instead of implementing a permanent fix by restructuring health care along the lines of countries such as New Zealand, the UK, the Netherlands and others that have a strong network of private sector providers within the single-payer overall framework, instead of a dysfunctional unionized government monopoly.
Considering the persistent but inaccurate mythology around Canada's "best in the world" system that many Canadians continue to buy into despite all evidence to the contrary, the kind of change that is needed is still a long way away.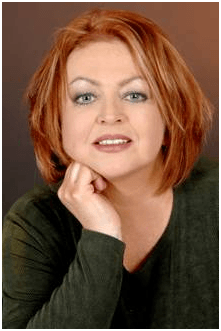 Catherine Swift is President of the Coalition of Concerned Manufacturers & Businesses of Canada (CCMBC). She was previously President of Working Canadians from 2015-2021 & President & CEO of the Canadian Federation of Independent Business (CFIB) from 1995-2014. She was Chief Economist of the CFIB from 1987-1995, Senior Economist with TD Bank from 1983-1987 & held several positions with the federal government from 1976-1983.
She has published numerous articles in journals, magazines & other media on issues such as free trade, finance, entrepreneurship & women business owners. Ms. Swift is a past President of the Empire Club of Canada, a former Director of the CD Howe Institute, the Canadian Youth Business Foundation, SOS Children's Villages, past President of the International Small Business Congress and current Director of the Fraser Institute. She was cited in 2003 & 2012 as one of the most powerful women in Canada by the Women's Executive Network & is a recipient of the Queen's Silver & Gold Jubilee medals.
She has an Honours BA and MA in Economics.