There's plenty more going on than just the Emergencies Act public inquiry. Photo credit: CNS/Art Babych
The Nation's Capital is the scene of an unprecedented public inquiry into the Trudeau government's invocation of the Emergency Act, which has monopolized national news coverage and seized Canadians' attention. However, there are many other disconcerting issues that are currently being debated in the offices and committee rooms of Parliament Hill. Here are three issues that are having a profound effect on our country. 
Decriminalizing possession of hard drugs and the state of Vancouver streets 
On January 31, 2023, British Columbia will remove criminal penalties for anyone possessing small amounts of hard drugs, including opioids, cocaine, methamphetamine and MDMA, having been granted a special exemption of federal drug laws by the Trudeau government. Minister of Mental Health and Addictions Carolyn Bennett expressed the hope that this B.C. pilot initiative will serve as a model for other parts of the country – such as her home of Toronto. 
The fact is the B.C. attorney general's office and the city of Vancouver are already treating drug possession and crimes resulting from drugs with leniency. The province's NDP government sought the federal exemption to fully implement its approach to drug possession. For years, Mayor Kennedy Stewart and a bevy of NDP city councillors undermined Vancouver law enforcement by underfunding police and espousing a more liberal approach to drug users. Not surprisingly, the B.C. government and Mayor Stewart and councillors hailed the federal announcement.
Minister Bennett waxed that this B.C. approach "is about, obviously, saving lives," and she expected it would also help reduce the stigma of drug use. She claims the approach will prevent overdoses and cut crime. In making the announcement of the federal drug pilot project in B.C., she stated, "Crime goes down, people aren't using in washrooms and really upsetting the neighbourhoods."
The stories from the streets of Vancouver say otherwise. Police statistics show that serious assaults and robberies are up by more than 20 per cent compared to pre-pandemic levels. There has been a steep rise in "stranger attacks"; random violent assaults by assailants who are usually on drugs or dealing with a mental health crisis. Police report there are four stranger attacks per day on Vancouver streets. 
Business owner Sabastian Cortez, whose downtown butcher shop has been repeatedly vandalized, sums up the reality of the sad state of Vancouver when he assessed, "The city of Vancouver, it's honestly like a zombie land… they [drug users] are spread out all over the city".
In last week's municipal election, incumbent Mayor Kennedy Stewart was soundly defeated and his supportive NDP councillors were also sent packing. The mayor's challenger Ken Sim ran on a platform of public safety and one of his first acts will be to hire 100 new Vancouver police officers. 
The prevalent political commentary is that Sim's landslide victory signifies a public rejection of recent progressive policies. Coincidently, a new Harvard-Harris poll from the U.S. reveals that two in three (64 per cent) Americans blame "woke" politicians for the crime spike on their streets. 
Expanding eligibility for assisted suicide  
Canada's MAiD law, which was first introduced in 2016, permits Canadians to receive state-assisted suicide if suffering from a "reasonably foreseeable" fatal condition. Since MAiD's introduction, the Trudeau government has been incrementally expanding the eligibility for the service. In 2021, the requirement that a person's death must be "reasonably foreseeable" was removed, permitting people who are not terminally ill to use the state's service. One needs to have "intolerable" suffering or an "advanced state of irreversible decline." In March 2023, these requirements become even broader to include Canadians "whose only medical condition is a mental illness."
Statistics Canada reports the number of MAiD deaths since its inception has steadily increased every year. The total MAiD deaths between 2016 and 2021 is 31,664.
Conservative MPs have been voicing concern in the House of Commons and at committee hearings reviewing the new MAiD law. The question is whether expanding the scope of MAiD is replacing the government's responsibility to help Canada's most vulnerable improve their lives. Alex Schadenberg, Executive Director of Euthanasia Prevention Coalition Canada, expresses the essence of the government's MAiD program in this way: "It's abandonment. So you're in a bad situation, and instead of receiving care … euthanasia is the only real option you can apply for and get."
In the last few months there have been some alarming instances in the news that gives us reason to pause. Consider: 
A 51-year-old Ontario woman with severe sensitivities to chemicals chose MAiD when she could not get affordable housing.

A 54-year-old Vancouver woman with $40,000 in debts trying to treat myalgic encephalomyelitis and when her money runs out she says MAiD is her only option.

A 54-year-old St. Catharines man is applying for MAiD because he is about to lose his house and fears becoming homeless.

A Manitoba woman with ALS was assisted with her suicide on October 3 because she did not wish to be transferred from one health-care facility to another; her obituary read "Ultimately it was not a genetic disease that took me out, it was a system." 
Still the Trudeau government is intent on once again expanding the MAiD eligibility in March and opening a pandora box for people struggling to cope with their mental illnesses. 
Increasing numbers of asylum seekers entering Canada via Roxham Road
The federal government is before the Supreme Court to keep in place a Safe Third Country Agreement with the U.S, which has both countries agreeing to turn back asylum seekers crossing at regular border crossings. Canada is attempting to extend the agreement so it applies across the entire land border – and this will close down the infamous Roxham Road, an irregular border crossing on the Quebec border. 
Critics of the federal government's court action want to see the Safe Third Country Agreement scrapped because they argue the U.S. no longer provides assurances that the rights of refugees will be respected. Two former cabinet ministers of PM Jean Chretien – Allan Rock and Lloyd Axworthy – are leading this cause to fully open Canadian borders to all refugees seeking asylum in our country. 
There are a great many side stories to this issue that have recently come to light as MPs debate the fate of Roxham Road and the increasing numbers who are using it. For one, a record number of refugees seeking asylum (over 26,500) have crossed at Roxham Road in the first nine months of this year. The federal government has (quietly) paid Quebec more than $500 million to offset the province's accommodation expenses. In May, when more than 100 people daily were crossing at Roxham Road, Quebec Premier Francois Legault demanded that the PM close the road. In answer to this complaint, the government (quietly) transferred almost 2,000 refugees in June to Niagara Falls, Ontario.
The porous illegal entry proved to be a political football in the Quebec election. Premier Legault associated immigration with violence and extremism and worried taking in more immigrants would be "suicidal" in furthering French culture and language in the province. Opposing leader Eric Duhaime called for a halt to "the thousands of illegal immigrants" flooding into the province and he made headlines musing that a wall may have to be built at the Quebec-New York border.
There is now a MP committee studying the facts and the costs around maintaining Roxham Road, including a recently exposed scandal about Pierre Guay, a lifelong Liberal Party donor who has been paid over $136 million to date to provide services and accommodation for the illegal immigrants. 
Whaou! C'est pas possible!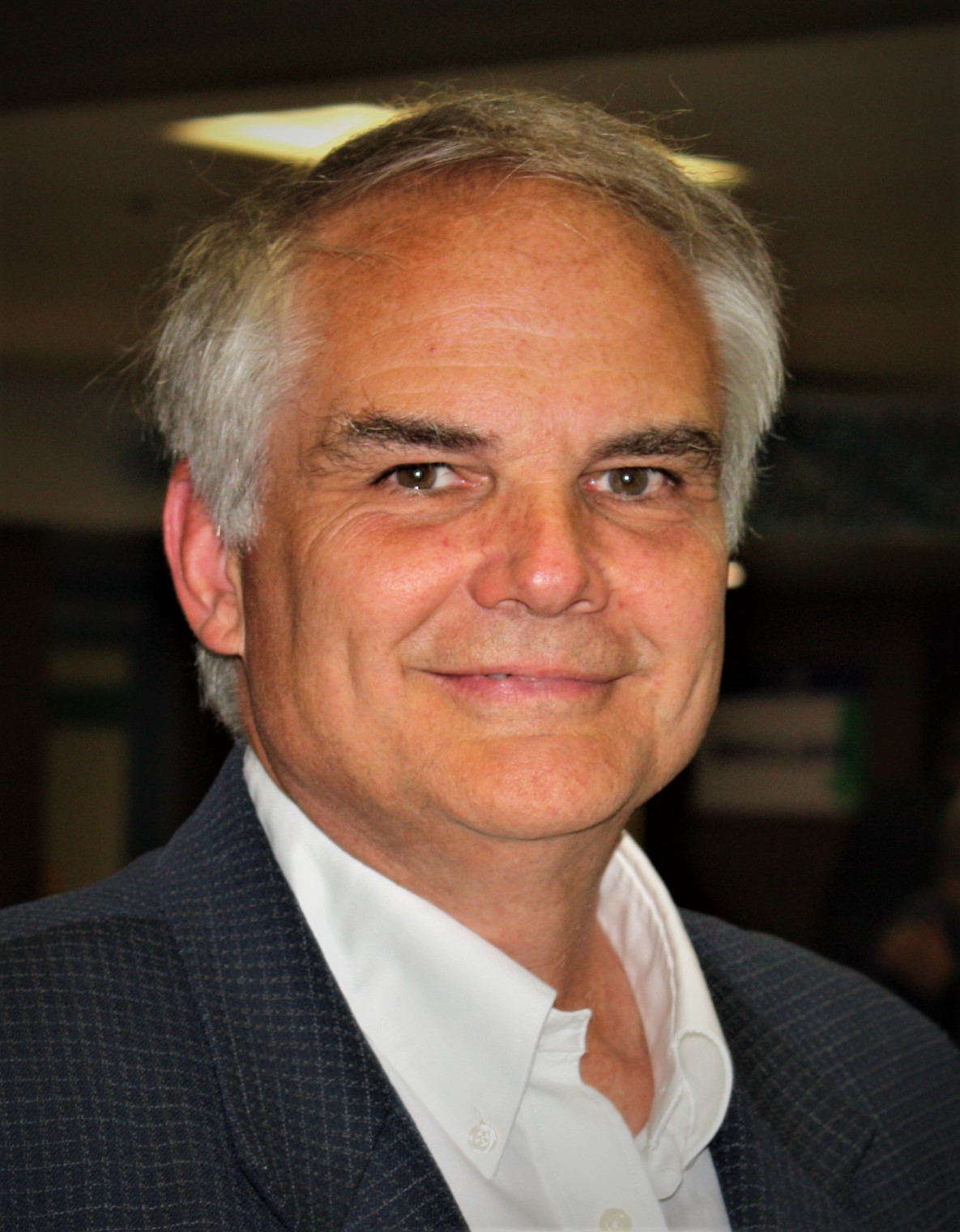 Chris George is an advocate, government relations advisor, and writer/copy editor. As president of a public relations firm established in 1994, Chris provides discreet counsel, tactical advice and management skills to CEOs/Presidents, Boards of Directors and senior executive teams in executing public and government relations campaigns and managing issues. Prior to this PR/GR career, Chris spent seven years on Parliament Hill on staffs of Cabinet Ministers and MPs. He has served in senior campaign positions for electoral and advocacy campaigns at every level of government. Today, Chris resides in Almonte, Ontario where he and his wife manage www.cgacommunications.com. Contact Chris at chrisg.george@gmail.com.