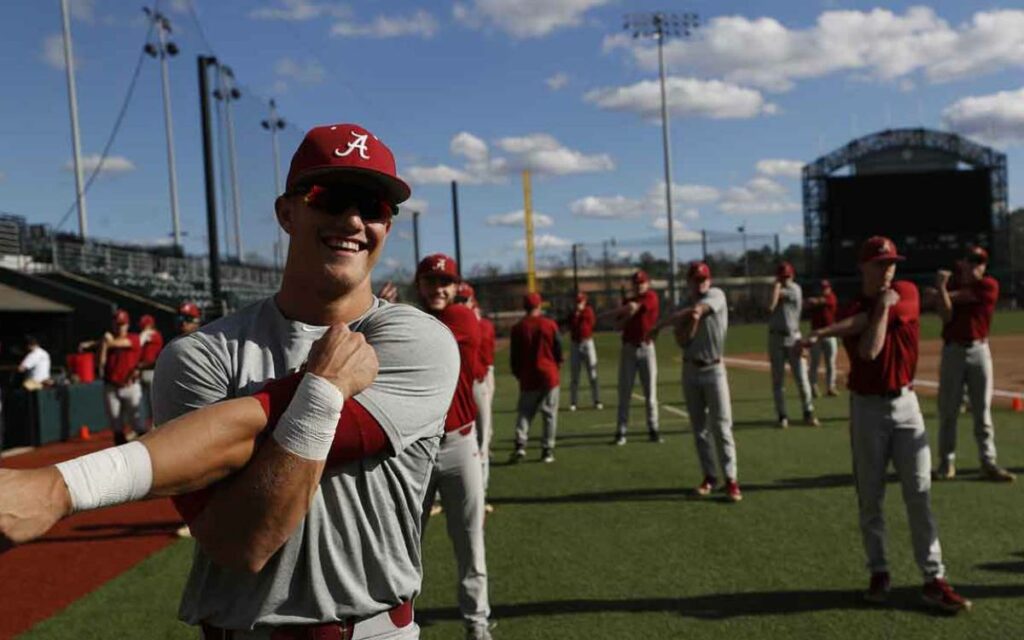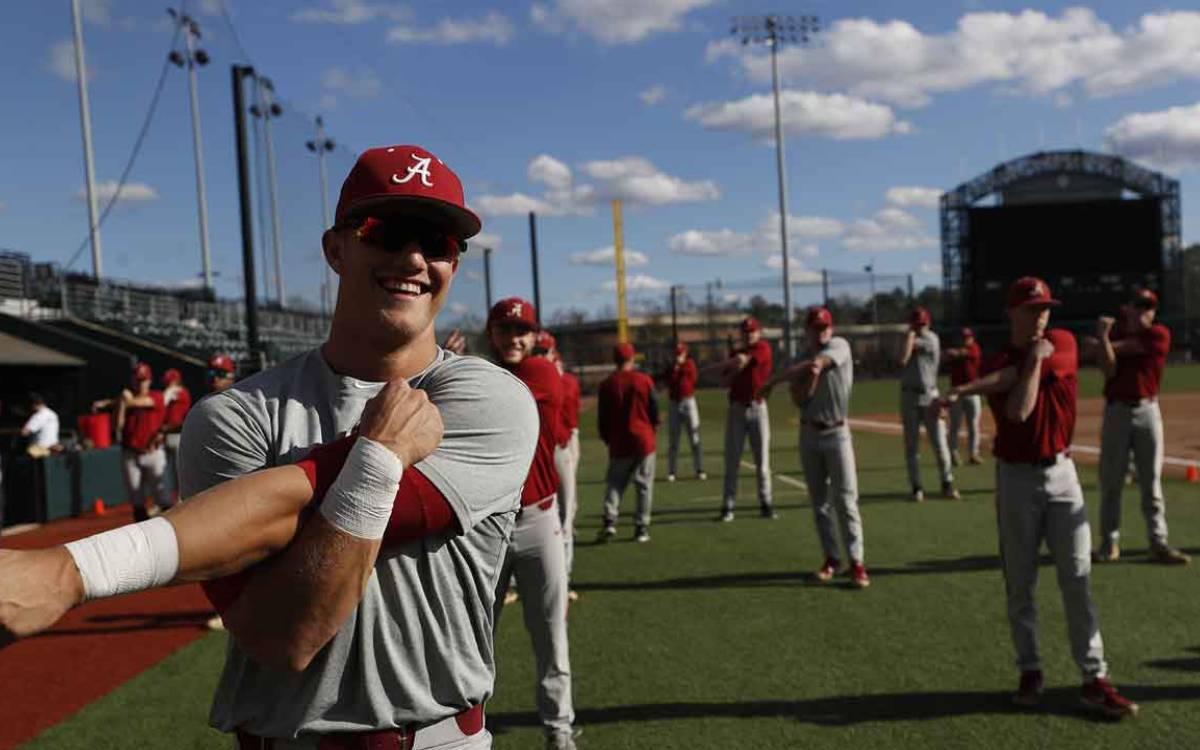 Niagara Falls native Owen Diodati with the Alabama Crimson Tide baseball team.
There's something about the bases being loaded and Owen Diodati at the dish.
The 19-year old Niagara Falls native hit his third grand slam of the season as the University of Alabama Crimson Tide rallied to outscore their interstate rivals – The University of Southern Alabama – 11-8 in recent NCAA Baseball action.
Diodati is 3-for-3 this season with the bases loaded – all grand slams.
"I really wasn't sure in the on-deck circle what was gonna happen," Diodati told Bama Central after the game.
"I saw they had a left-handed pitcher warming up in the bullpen and I was pretty convinced if Zane (Denton) got on or it got to me, they were gonna go to the left-hander.
Last second in the on-deck circle it kind of crossed my mind 'I'd better ask coach (Jerry) Zulli for the scouting report on this guy just in case they do end up keeping him in,' and he kind of said to me that he'd been mostly fastballs all night. Of course, I go up there and they keep him in and I was really looking to get a good fastball."
His first grand slam of the season earned Diodati Alabama Crimson Tide Athlete of the Week honours.
Diodati's sophomore season numbers with the Crimson Tide are as follows: .269 batting average, with four home runs and 14 runs batted in, in 16 games thus far.
He hit .309 with five homers and 22 RBI in 17 games as a rookie in his freshman season.
"I'm trying really hard just to relax up there (at the plate)," said the six foot three inch A.N. Myer Secondary School graduate recently on the Niagara Sports Report on Newstalk 610 CKTB.
"Every time I go up there, not really press or panic, and just focus on helping the team win. I feel really comfortable up there."
Diodati, a double Accounting and Finance major, is settling in nicely in the outfield with Alabama after catching the majority of his minor baseball career.
"I'm starting to get more and more comfortable out there, it's definitely a big transition, but I'm working really hard to get better out there and I think over time I'll continue to get better. It's really fun, I like it out there."
As for balancing baseball and his education, Diodati admits sleep is the key.
"Obviously it's a lot of school, and quite the heavy course load, but it's the resources we have here between the academic advisors and the staff with the baseball team that help us succeed," Diodati explained.
"Sleep is very important, I try to get a minimum of eight hours a night, but I couldn't be more grateful for the procedures they've put in place for us to succeed."
What makes Diodati's story even more intriguing is that he was already drafted to Major League Baseball by the Toronto Blue Jays (29th Round in 2019) but chose the college baseball and education route instead.
Diodati will re-enter the MLB Draft in the near future.
"I'm very happy with my decision, if I had to go back and do it all over again I think it would be an even easier decision for me.
I couldn't be happier at the University of Alabama and couldn't be more glad with the decision I made."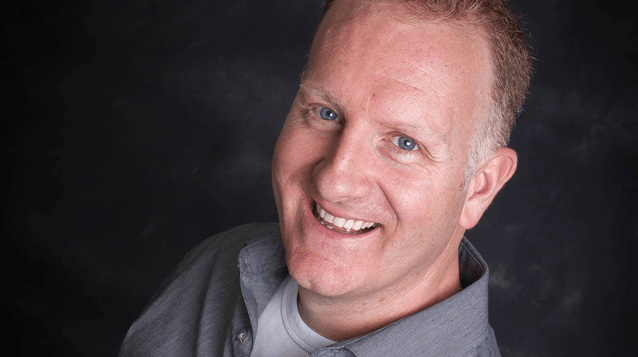 Rod Mawhood is a lifelong Niagara native who has had the pleasure of working in all three mediums – Radio, Print and TV – for over 20 years. His first announcing gig was with the then St. Catharines Stompers. Since then he's worked in radio and TV in Toronto, and currently is the announcer for the Niagara IceDogs and Niagara River Lions.
Rod also covers the Buffalo Bills for FOX Sports and the Buffalo Sabres for NBC Sports.