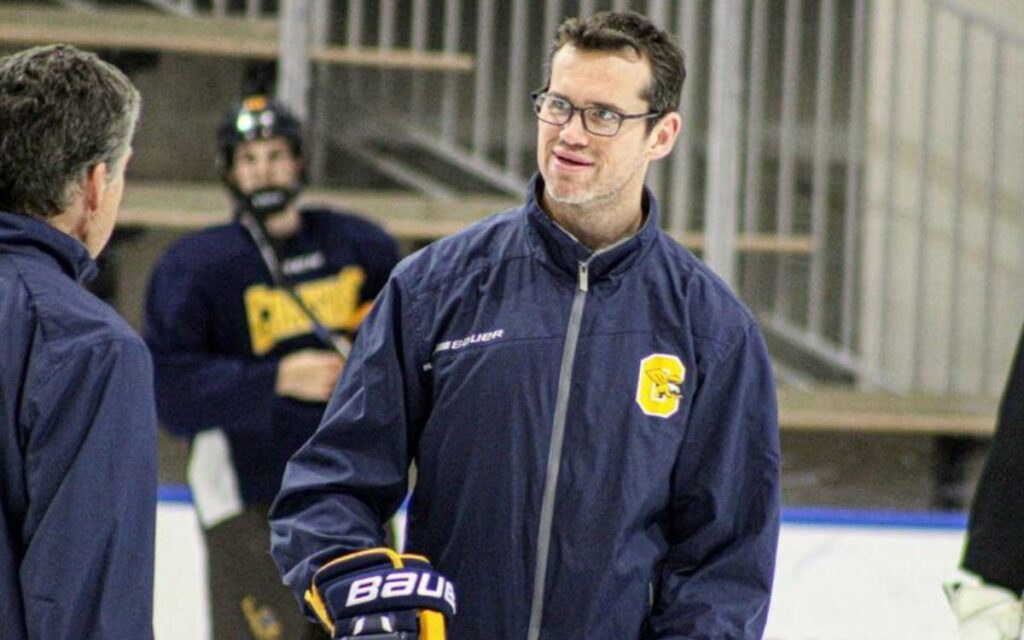 Former Stanley Cup Champion and Welland native now an assistant at Canisius in Buffalo. Photo credit: Canisius Athletics
Dan Paille has taken his NHL Stanley Cup winning playing days to coaching. 
After two seasons as a volunteer with the NCAA Division 1 Canisius Golden Griffins, the 39-year-old Welland native has been hired on full-time as a Griffs assistant coach.
Paille, a former first round pick of the Buffalo Sabres, played 11 NHL seasons with the Sabres, Boston Bruins, where he won a Stanley Cup in 2011, and the New York Rangers. 
The 6-foot-1, 195-pound forward finished his playing career in Sweden, and also had the opportunity to play for Team Canada at the Spengler Cup.
And while some former professional players find the transition to coaching seamless, that wasn't the case for Paille.
"I wouldn't say it was easy," said Paille. "I had to learn lots of things going into it, obviously a lot behind the scenes, and obviously I'm not afraid to ask questions. I've had really great people to work for and with. I think the big thing is communication." 
Paille was quick to answer when asked what coach from his playing days had the biggest influence on him. 
"I do have to give my credit to Claude Julien and the staff there, with my time in Boston with the Bruins," Paille said.
"I talk about attention to detail, we were a defensive-minded club with offensive talent. We were especially detailed in weaknesses, and whatever we could find we would use it to our advantage.
But all my coaches from minor hockey in Welland, to junior, to the pros – all helped me along the way."
Paille can also say proudly he's an Ontario Hockey League Champion, a trophy he lifted with the Guelph Storm in 2004. 
And with OHL training camps underway, including here in Niagara with the IceDogs, Paille was asked the difference between Canadian major junior hockey and the NCAA.
"I feel like playing junior hockey, and just watching it from the outside, I would say a little more systematic play," explained Paille. 
"College is a little more freestyle play in terms of systems."
The always well-mannered and even-keeled player had this advice to youngsters wanting to pursue a hockey career. 
"First and foremost – you've got to have fun playing the game. But what I look for is habits and attitude. That goes a long way in terms of what you can do with your game, but it's also what you can control. 
Anybody that goes out there and outcompetes and works hard stands out to a lot of people." 
Paille recently moved back to the region with his family and is hoping to call Niagara home once again for a long time.
The Canisius Golden Griffins open their regular season in October, and also feature Freshman forward Matteo Giampa of Virgil. 
You can find out more about the Griffs here.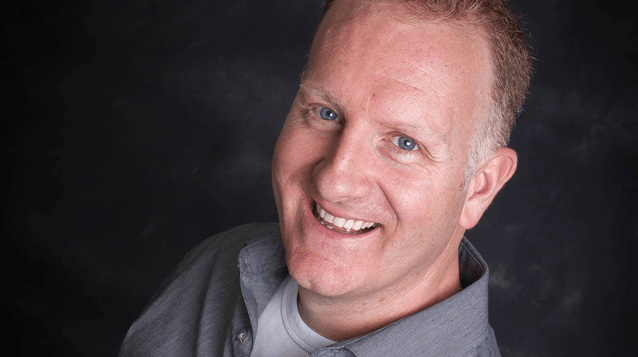 Rod Mawhood is a lifelong Niagara native who has had the pleasure of working in all three mediums – Radio, Print and TV – for over 20 years. His first announcing gig was with the then St. Catharines Stompers. Since then he's worked in radio and TV in Toronto, and currently is the announcer for the Niagara IceDogs and Niagara River Lions.
Rod also covers the Buffalo Bills for FOX Sports and the Buffalo Sabres for NBC Sports.