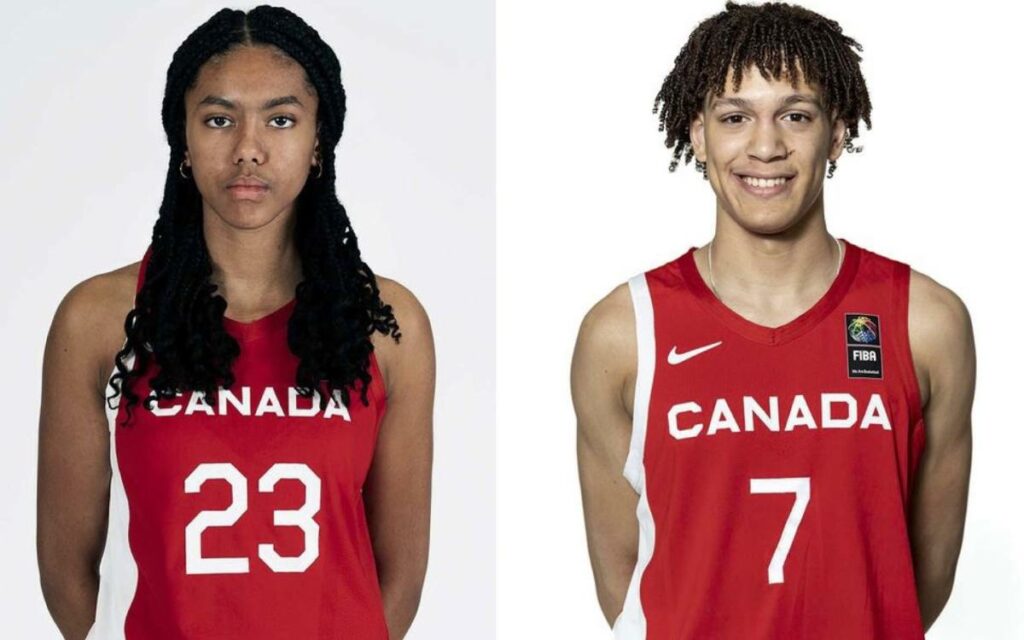 Thorold's Jordyn Wheeler (left) and St. Catharines native Quinten Ethier (right) recently returned from Mexico after playing for the red and white in FIBA U16 Americas. Photo credit: Canada Basketball
As the sport of basketball continues to grow exponentially in Canada, two Niagara teenagers are living proof of that.
Jordyn Wheeler, who calls Thorold home, and St. Catharines native Quinten Ethier recently arrived home from Mexico after representing Team Canada in FIBA U16 Americas, and both recently joined the Niagara Sports Report on Newstalk 610 CKTB. 
Wheeler, who plays for Niagara Prep out of Niagara Falls, says it was a dream come true to first see her name on a Canada jersey, and then play for the red and white.
"I don't think it all sunk in until I was actually in Mexico," said the 15-year-old 6'0″ guard. "When I saw the gym, and I saw my jersey for the first team it was a real cool moment to see my last name on the back of a Canada jersey." 
Ethier, a 16-year-old 6'3″ guard, had one word to explain the whole Canada Basketball experience.
"Wow," Ethier said. "I'm really playing for Team Canada. Just them presenting the jersey to me really meant a lot."
Ethier, who attended Monsignor Clancy Elementary School in Thorold, and St. Francis Secondary School in grade nine, plans to make the move to Ridley College later this summer and play for the Tigers Prep team under new head coach Victor Raso who is also the head coach of the Niagara River Lions. 
"It was kind of a decision me and my parents made," explained Ethier. "We feel comfortable with coach Raso coaching, and to open up my opportunities going forward."
Wheeler will be back at Niagara Prep under former Brock Badger Dave Picton and feels, like most basketball players in 2023, she needs to work on her long range shooting. 
"I'm trying to improve my outside game, like three-point shooting, rather than driving all the time."
Wheeler says she plays basketball two to three hours a day – and that does not include weight training and plyometrics. 
Ethier already calls himself a basketball lifer.
"I can't imagine my life without basketball. Playing year round. Games or training, whatever it is."
He has this message for all the youngsters out there dreaming of potentially playing for Canada in basketball.
"If you see a goal, keep working towards it, and eventually you'll get to it with hard work and dedication." 
Wheeler agrees.
"Anything is possible. I never thought in a million years that I would be playing for Team Canada, representing my country. Just keep working."
So just weeks after a Canadian in Jamal Murray raised an NBA Championship with the Denver Nuggets, and Kia Nurse continues to grow the game in the WNBA and on TSN as an analyst, remember the names Jordyn Wheeler and Quinten Ethier.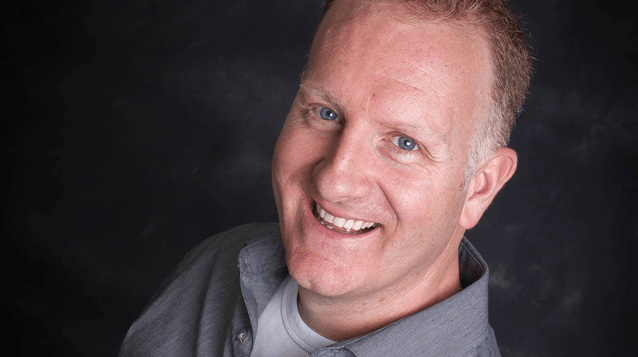 Rod Mawhood is a lifelong Niagara native who has had the pleasure of working in all three mediums – Radio, Print and TV – for over 20 years. His first announcing gig was with the then St. Catharines Stompers. Since then he's worked in radio and TV in Toronto, and currently is the announcer for the Niagara IceDogs and Niagara River Lions.
Rod also covers the Buffalo Bills for FOX Sports and the Buffalo Sabres for NBC Sports.