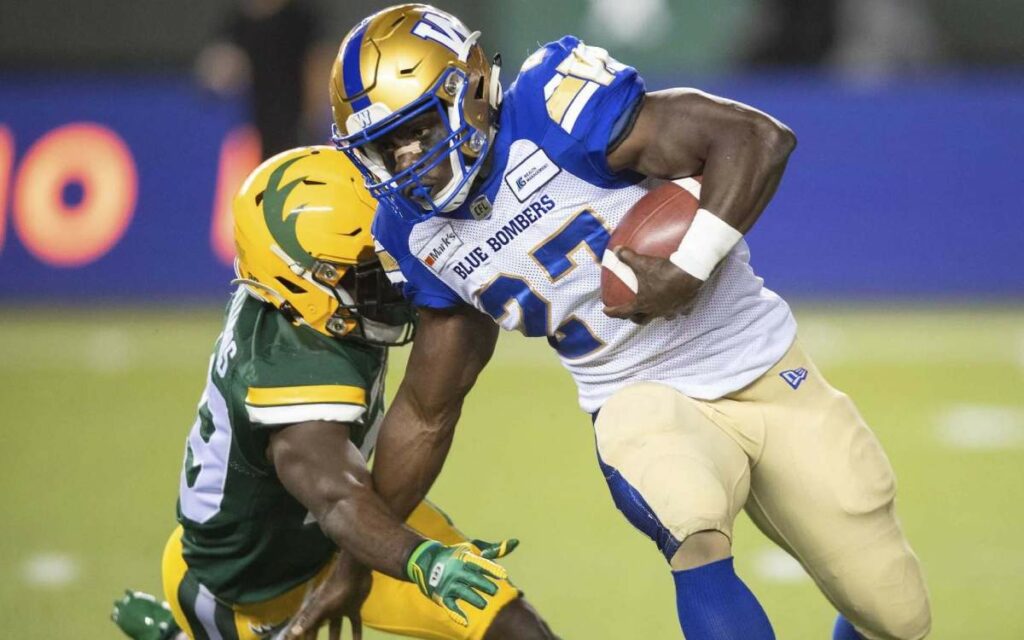 Welland's Johnny Augustine (pictured) and Tyrell Ford both play for Blue Bombers. The championship game takes place between Winnipeg and Toronto this Sunday in Regina, Saskatchewan. Photo credit: The Canadian Press/Jason Franson
Two interesting story lines highlight this Sunday's 109th Grey Cup when the champions of the east, the Toronto Argonauts, meet the best from the west, the Winnipeg Blue Bombers. 
The Blue Bombers are looking for their third straight Grey Cup victory. The last time a CFL team won three straight Grey Cups was Edmonton in the late 1970's and early 1980's.
And the last time Toronto played Winnipeg in the big game was the infamous 1950 Mud Bowl. 
Two Niagara natives will play this Sunday, both for Winnipeg.
Welland's Johnny Augustine is looking for his third straight Grey Cup, while Tyrell Ford is a rookie in the Canadian Football League (CFL).
"I want to say it starts with the locker room," said running back Augustine, who attended Notre Dame College (High School) in the Rose City before taking his talents to the University of Guelph Gryphons. 
"Yes, we have very talented players, but talent can only go so far. At the end of the day, it's what coach (Mike) O'Shea, the staff, the organization – it's what they've done. 
We're not just friends of teammates, we're brothers."
Augustine, surprising to some, went undrafted into the CFL.
"Just being in the biggest sporting event in Canada is a dream come true," Ford, who attended AN Myer Secondary School in the Falls, and who plays the defensive back position, said. 
After high school, Ford played for the University of Waterloo Warriors with twin brother, and quarterback, Tre Ford. 
Tyrell was drafted in the second round, 13th overall, by Winnipeg.
"My first season – it's been a big jump – but like Johnny said it's a great group of guys.
Weather shouldn't be a factor according to both Ford and Augustine, as temperatures are expected to hover around minus-10 degrees Celsius at game-time from Mosaic Stadium in Regina, Saskatchewan. 
"When you go out there with 50 or 60 guys and they're your brothers you don't get cold, you just get better," said Ford.
"We always like to say 'ain't cold enough,' " Augustine added. "We're just built for this. I like to say if it's cold, and you're playing around this time (mid to late November) it's a good thing." 
The (15-3) Blue Bombers finished first overall, while the (11-7) Argos sported the best record in the CFL East Division. 
The two teams played only once in the regular season, back on July 4, when Winnipeg prevailed 23-22. 
"What makes them (Toronto) very unique and a good team overall is their sets, and schemes, they come at you from all different angles," said Augustine.
"They have talented players, great personnel and great packages."
Both Ford and Augustine are proud to call Niagara home. Augustine, for one, is hoping to bring the Grey Cup back to Welland in the coming weeks. 
"I'm just proud and thankful for everyone back home. This is not just for myself, this is for the Rose City and everyone back in Welland." 
Kickoff Sunday night is set for 6pm.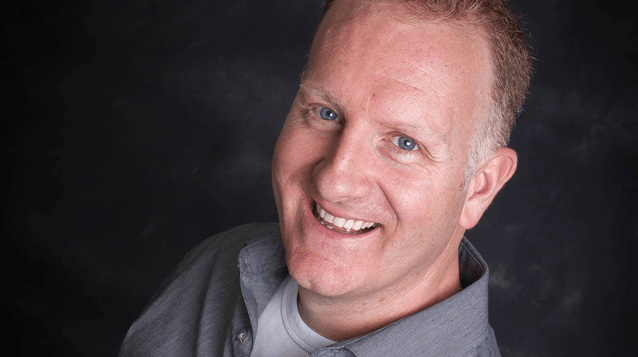 Rod Mawhood is a lifelong Niagara native who has had the pleasure of working in all three mediums – Radio, Print and TV – for over 20 years. His first announcing gig was with the then St. Catharines Stompers. Since then he's worked in radio and TV in Toronto, and currently is the announcer for the Niagara IceDogs and Niagara River Lions.
Rod also covers the Buffalo Bills for FOX Sports and the Buffalo Sabres for NBC Sports.