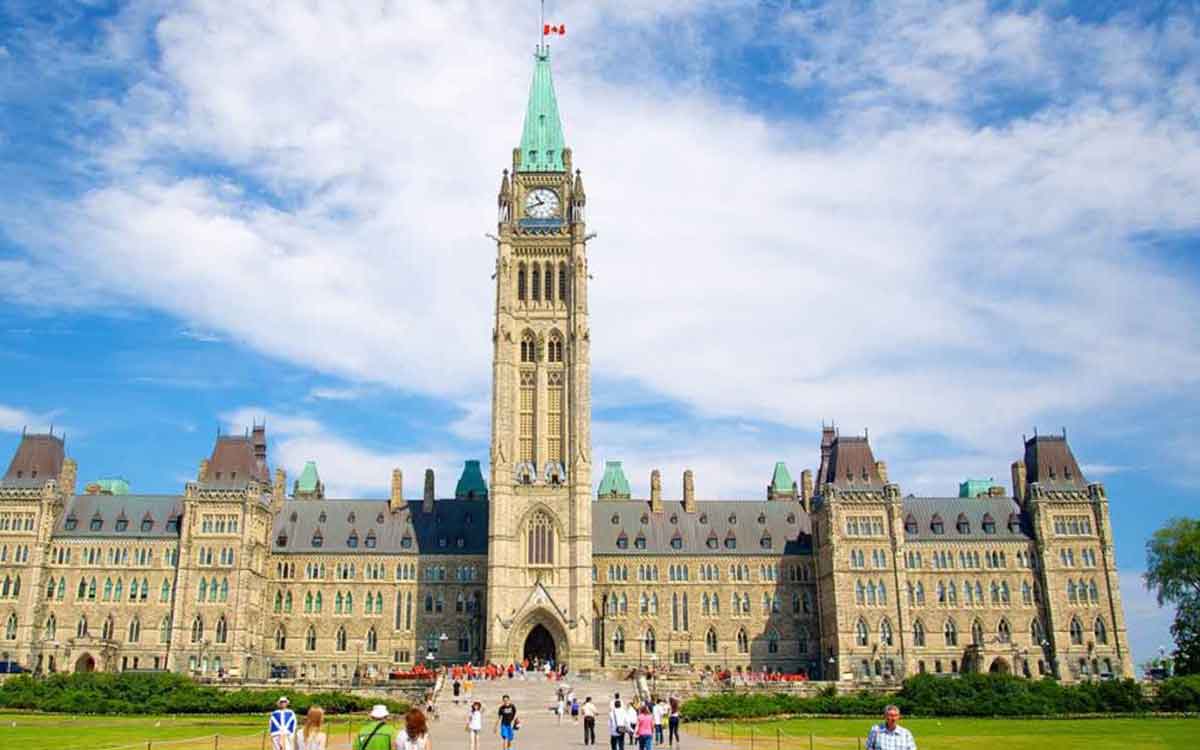 Nimble isn't a word many would use to describe Canada's parliament. But a silver lining to the COVID-19 crisis may be a modernized federal government, which should persist post-pandemic.
Government institutions around the world including Canada are grappling with the logistical challenge of governing while also physical distancing. In a parliamentary democracy that depends on opposing sides fiercely debating ideas, this is easier said than done.  And while the challenges posed by moving processes online isn't new to the Government of Canada (Phoenix pay system, anyone?), COVID-19 has brought a new urgency to bringing Parliament up to speed.
Canada's Parliament has convened just twice since the COVID pandemic struck; once to pass the first round of emergency relief at the end of March, and this past Saturday to address issues the first bill didn't capture.
Both of these sittings were an exercise in the importance of robust parliamentary activity. Round one saw significant amendments made to legislation that would have otherwise allowed the governing Liberals to spend and tax without parliamentary oversight or approval. Whether you believe the "power grab" was a careless oversight or an attempt to subvert democratic decision-making doesn't change the fact that the convening of Parliament, rightly, prevented this from happening.
While the tone was less partisan over Easter weekend, the new wage subsidy bill was roundly debated – even with required reduced attendance. In fact, the exchange of views was downright productive (another word used sparingly when describing government process). Opposition MPs put important questions to Ministers leading Canada's COVID response, and some of those queries will result in changes to relief for workers, including new eligibility requirements for the Canada Emergency Response Benefit which many expect in the coming days.
While the reduced roster solution works for now, it won't work forever. That is why the House Committee on Procedural Affairs has been reconvened to study the viability of virtual parliament.  Within a month, the committee must table a plan for some type of continuity of government business online.
There are some concerns in moving to an all-virtual model. The challenge of recognizing Parliamentary privilege (i.e. if a member wishes to speak, but is not able due to a technology issue) is one, as is the provision of real-time translation in a virtual sitting. Then there's the inability for Parliament to provide technology to politicians and staff that is reliable – let alone secure – to conduct sensitive business. Perhaps the biggest challenge is the fact a constitutional amendment would be required to allow for business to be conducted outside of the House of Commons. Right now, at least 20 Members of Parliament must be present in the House for most major activities, including tabling and passing legislation.
But given we may not have a return to normal until there's a vaccine for COVID-19 (at least according to the most recent statements from our Prime Minister), it is simply not acceptable that politicians should be absent from Parliamentary activity for as many as 12-18 months. The machinery of government must continue to churn on non-COVID issues, including the importance of developing an economic recovery plan.
Beyond necessity, there's benefits to moving more political business online. It allows Members of Parliament to spend more of their time serving constituents in the riding, addressing local challenges from repatriation, to EI applications. More time in the riding also means more time at home with family; something many have called for in terms of recruiting more Canadians, and particularly women, to public office. And while technology isn't foolproof, it may have its upsides in improving decorum and debate between Parliamentarians (it is much more difficult to cut someone off via Zoom than it is in person).
Convening exclusively in person also has far more serious consequences than undercutting the government's decree on physical distancing. It threatens to concentrate power to the 10% of MPs who are either within driving distance of Ottawa, or have been hand-picked by their Party Leader to take part in proceedings. In the current setup, this means many Canadians will be unrepresented by their elected members in Parliament at this time of crisis.
While the procedural barriers may be an invitation for some to continue with the status quo, it ought to be a call to modernize operations and look at the benefits of a hybrid Parliament that combines necessary in-person meetings with online presence and business. Businesses have had to adapt quickly to this new work from home reality; we should expect our institutions to react in similar fashion.
It may take a pandemic for Parliament to get with the times, but democracy may be better for it.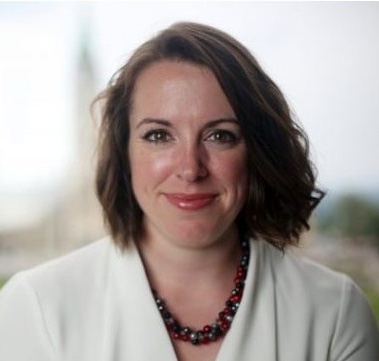 Kate Harrison is the Vice-Chair of Summa Strategies Canada, one of the country's leading public affairs firms. She is a regular political commentator on CTV, CBC, Sirius XM, and other talk radio stations, as well as a contributor to various news outlets. She has been involved in conservative politics for over fifteen years, and an active member of the country's conservative movement.