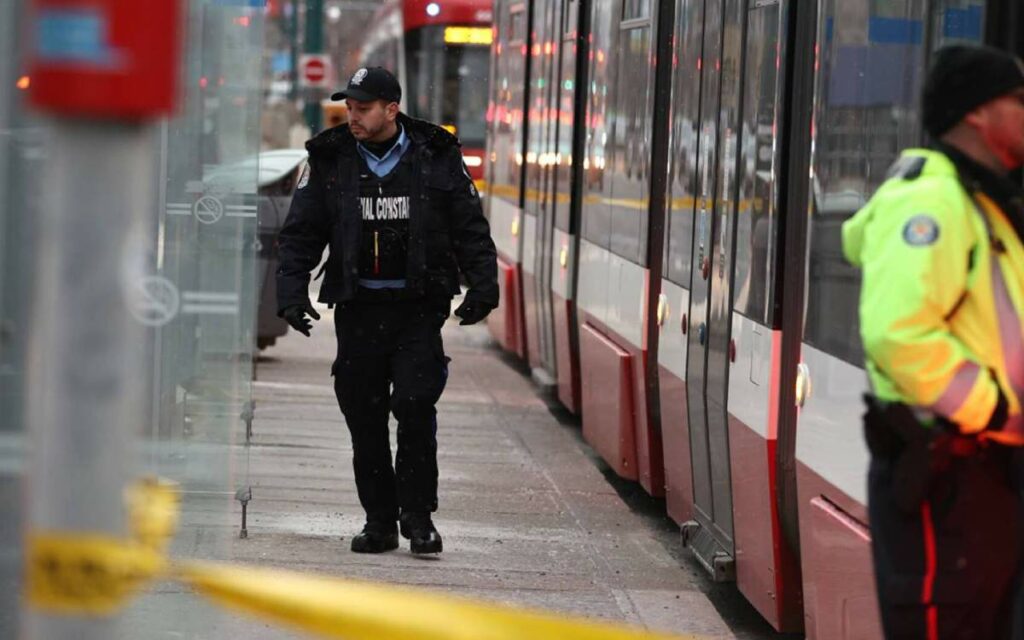 According to a new poll from Leger and the Association of Canadian Studies, Canadians are feeling less safe now than they did before the COVID-19 pandemic. Photo credit: CBC
Spending time around the family dinner table during major holidays can sometimes feel like a lightning rod for heated conversations about the current state of political affairs. Crime and public safety were the topic du jour at the easter dinner table for many over the past weekend, as Canadians reflected on recent violent attacks that left a teen boy at a Toronto subway stop, and man on an afternoon outing with his family at a popular Starbucks in the heart of Vancouver, stabbed to death.
From the east coast to the west coast, the country has been shaken over the last several months by a number of deeply tragic acts of violence that have rightly dominated national news coverage. It can feel like these deadly incidents are happening in greater frequency, a fact that can likely be chalked up to spending the last several years in a cycle of rolling lockdowns that kept Canadians at home and crime rates down. As communities reopened, violent crime has been on the rise across the country. 
It should come as no surprise that according to a new poll from Leger and the Association of Canadian Studies, Canadians are feeling less safe than they did before the COVID-19 pandemic. When asked about how to make communities safer, poll respondents called for tougher penalties for people found guilty of committing violent offences and for better mental health supports.
The truth is that serious acts of violence that have resulted in loss of life shouldn't be chalked up to one-off, random acts that can't be prevented. Our elected leaders can and should be doing more to ensure that our streets are safe, including for law enforcement whose job it is to protect.
The current system, and the federal laws that govern bail access are inadequate to meet the moment we are in. One example is the case of Constable Grzegorz Pierzchala, who just days after Christmas, was shot to death while responding to a call about a vehicle in a ditch on the side of the road. The accused killer was out on bail while facing charges of possessing a weapon and assaulting a police officer. 
Politicians from all party lines, and across jurisdictions have used their platforms to express outrage over all three of the tragedies. Moreover, the issue of crime and how to deal with enforcement challenges will likely be a central issue that shapes the ballot box question in the upcoming Toronto mayoral race. There are conversations happening, which is a necessary first step. But we need politicians who are ready to act quickly. 
At the federal level, the Conservatives have called for reforms to the bail system, to keep repeat, violent offenders off the streets, and have committed to immediately reforming the criminal justice system if successful in the next election. 
For their part, the governing Liberals have been saying that reform to Canada's bail laws to "close loopholes" are coming. Without the details of the proposed legislative tweaks, it is difficult to tell how substantive these targeted measures will be.
At the very least, both major political parties understand that action needs to be taken to keep violent offenders from targeting communities and endangering lives. The problem is that results could be months, or worse, years away from taking effect. 
When it comes to implementing changes that have the power to keep Canadians safe, we shouldn't have to make this an election issue for politicians to finally care. Bail reform is desperately needed, and we've been given enough tragic reminders in recent weeks that there is no time to waste.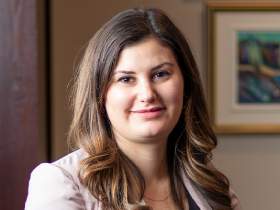 Josie Sabatino is a Senior Consultant at Summa Strategies, focused on providing strategic insight and helping clients meet their objectives in an ever changing and complex political and regulatory environment. Prior to joining Summa, Josie spent nearly a decade in political communications and most recently served as the Director of Communications to the Hon. Erin O'Toole, former Leader of the Official Opposition.