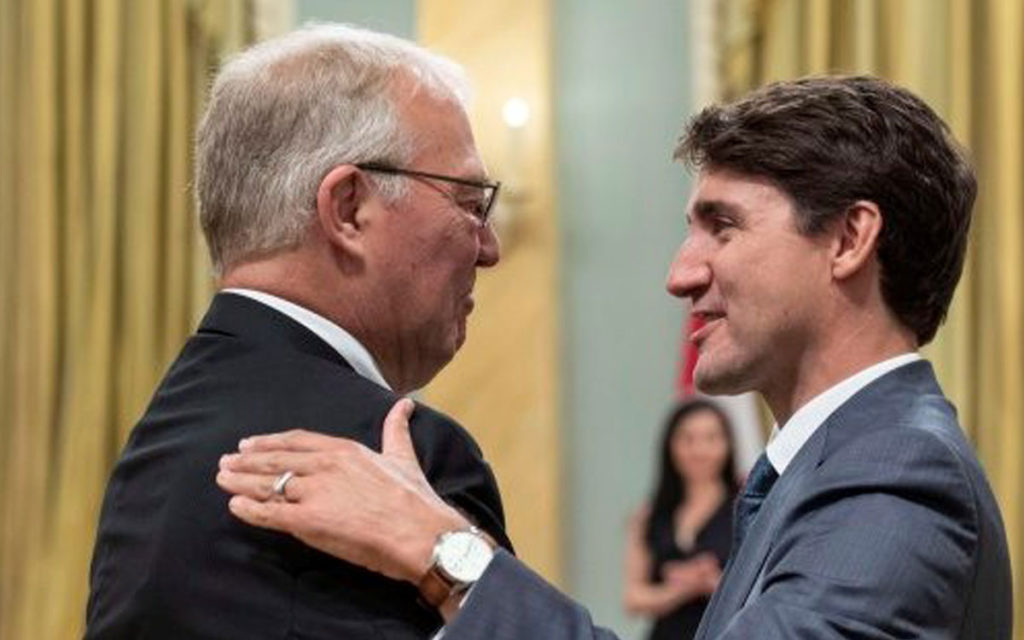 Prime Minister Justin Trudeau shuffled his cabinet yesterday, bringing five new ministers to the table and creating a new portfolio for border security, an issue that has become a political vulnerability for the government over the past months.
Political analysts view this shuffle as a political move in advance of the 2019 election. There are additional ministers from Ontario and Quebec, where the Liberals need to maintain and, if possible, grow their seat count. David Moscrop, a political scientist at Simon Fraser University explains "The shuffle gives Trudeau an opportunity to put his best players on the pitch before the campaign."
There are five new faces, reflecting both regional and ethnic diversity. The PM ensured to maintain a gender balance, adding the appropriate number of women while not dropping any from cabinet. Ministers Joly and Bennett were both expected to be let go and, instead, Melanie Joly is given considerable lesser roles with no government department, and Carolyn Bennett had northern affairs responsibilities taken from her portfolio. So, the new cabinet has 35 members including the PM, with 17 women and 18 men.
The PM did not shuffle any of his top ministers. Foreign Affairs Minister Chrystia Freeland, Finance Minister Bill Morneau and Public Safety Minister Ralph Goodale all remain ensconced on the Government's front benches.
Here are the new ministers added to the cabinet:
Bill Blair, a former Toronto police chief was appointed Minister of Border Security and Organized Crime Reduction;
Mary Ng, a former PMO staffer who was recently elected in a Markham-Thornhill byelection, becomes Minister for Small Business and Export Promotion;
Filomena Tassi, a Hamilton MP, becomes Minister for Seniors; and,
Pablo Rodriguez, a Montreal MP, becomes Minister of Heritage and Multiculturalism;
Jonathan Wilkinson, a Vancouver MP, becomes Minister of Fisheries, Oceans and the Canadian Coast Guard.
Ministers with new duties:
Dominic LeBlanc moves from Fisheries and Oceans to Intergovernmental Affairs, Northern Affairs and Internal Trade;
Jim Carr moves from Natural Resources to International Trade Diversification;
Amarjeet Sohi moves from Infrastructure to Natural Resources;
François-Philippe Champagne moves from International Trade to Infrastructure and Communities;
Treasury Board President Scott Brison also becomes Minister of Digital Government;
Mélanie Joly goes from Heritage to Minister of Tourism, Official Languages and la Francophonie;
Carla Qualtrough, remains Minister of Public Services and Procurement and gets the added portfolio of Accessibility; and,
Crown-Indigenous Relations Minister Carolyn Bennett has "northern affairs" dropped from her title.
Canadian news agencies are focusing on three specific appointments: Dominic LeBlanc as the PM's point man with the provinces; Jim Carr to rebrand the government's trade initiatives beyond the U.S.; and, Bill Blair with the new responsibility for border security and reducing organized crime.
Of those three appointments, Bill Blair's task of responding to the influx of asylum-seekers crossing into Canada from the U.S. is the most politically charged. Blair's new portfolio overlaps directly with those of federal Immigration Minister Ahmed Hussen and Public Safety Minister Ralph Goodale. In the government's description of this new cabinet position it states the minister is to ensure Canada's borders are "managed in a way that promotes legitimate travel and trade while keeping Canadians safe and treating everyone fairly and in accordance with our laws."
PM Trudeau commented on the new position, "When Conservatives across the country are playing the fear card, we need strong, reassuring voices to counter that and to demonstrate that the safety and security of Canadians in their communities is something that we will never flinch on, that we will continue to deliver and we will deliver in a way that pulls Canadians together instead of dividing them, like the Conservatives tend to be doing."
However, Deputy Conservative Leader Lisa Raitt said the shuffle is an acknowledgement by the PMO that the government has failed. "It's the last-ditch attempt to finish that homework at the last minute, to try and get the approval when they go to the election next time. I don't think it's going to make one whit of difference. Canadians are going to judge upon what is being delivered."
MP Raitt stated: "It's time now to have a plan to deal with the problems and the aftermath. Not a Band-Aid solution. And what has been the response? Well, the response has been to appoint another cabinet minister. If the Prime Minister wants to characterize it in some kind of battle of semantics, that's going to be his desire to do so. I'm not going to engage on that level with him. What I ask of him is a plan and a way to fix the problem that we have currently, to give everybody assurances that our system is fair and it works."
The cabinet shuffle was Justin Trudeau's second in this mandate; the first major cabinet retooling was in January 2017.
Chris Hall, CBC's National Affairs Editor, summed up the moves as being all about the 2019 election: "Make no mistake. This shuffle is all about positioning ahead of the next election. The Liberals' path to another majority depends on winning more seats in Ontario and Quebec, and holding as many seats as possible in urban ridings across the country."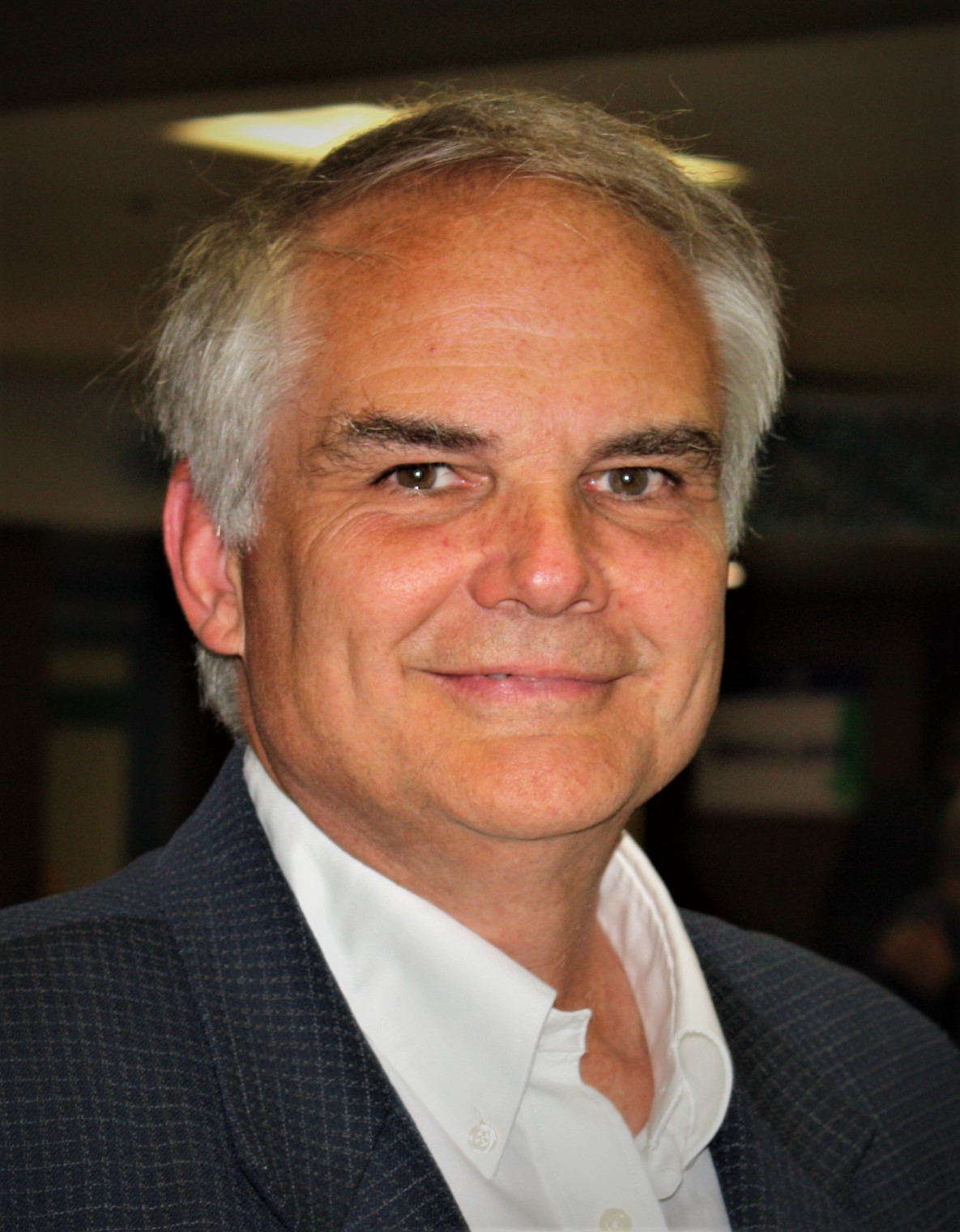 Chris George is an advocate, government relations advisor, and writer/copy editor. As president of a public relations firm established in 1994, Chris provides discreet counsel, tactical advice and management skills to CEOs/Presidents, Boards of Directors and senior executive teams in executing public and government relations campaigns and managing issues. Prior to this PR/GR career, Chris spent seven years on Parliament Hill on staffs of Cabinet Ministers and MPs. He has served in senior campaign positions for electoral and advocacy campaigns at every level of government. Today, Chris resides in Almonte, Ontario where he and his wife manage www.cgacommunications.com. Contact Chris at chrisg.george@gmail.com.