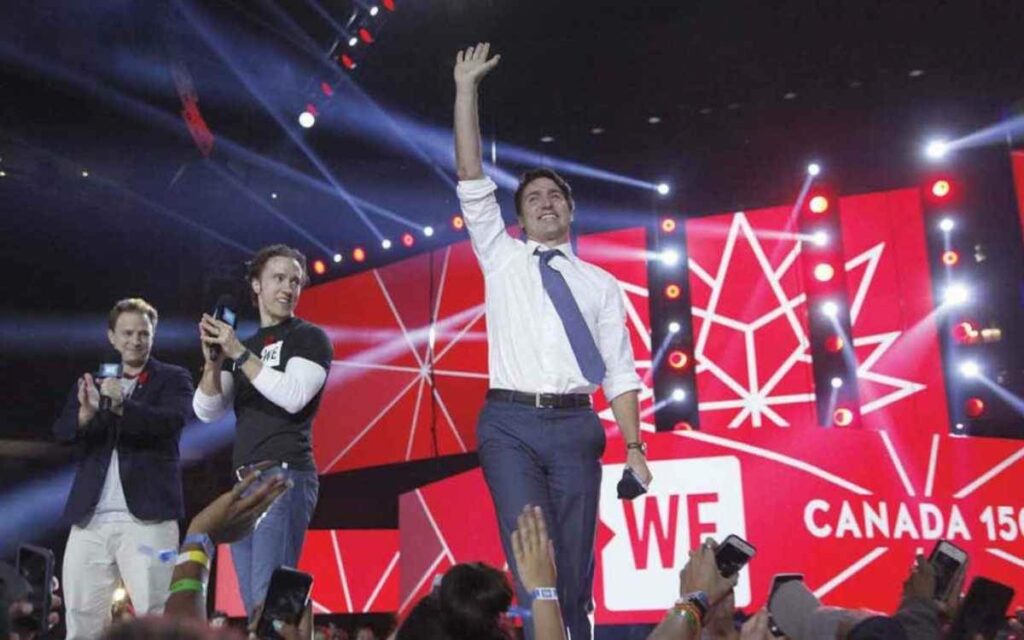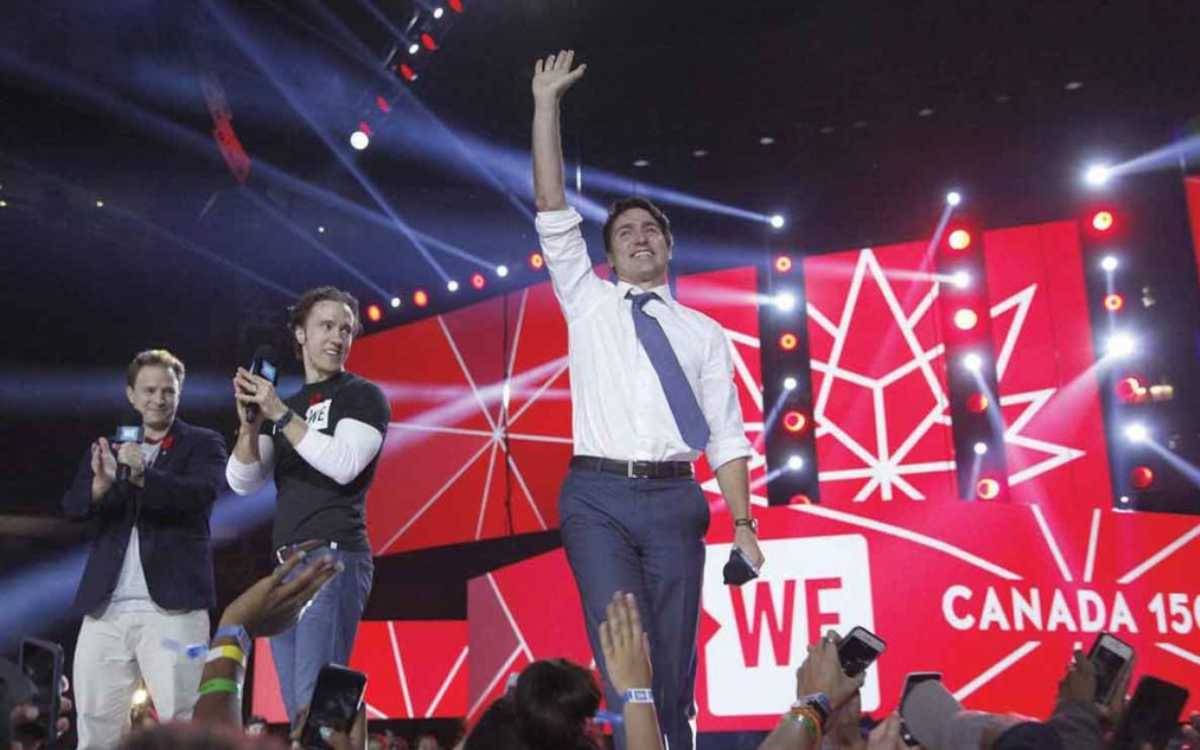 In the 2002 Steven Spielberg movie Catch Me If You Can, the lead character Frank, played by Leonardo DiCaprio, successfully performs a string of cons worth millions of dollars. Frank is masterfully manipulative, having his way with people with his impeccable charm and easy-going personality. In the end (spoiler alert) Frank succumbs to hubris — being ego-centric and over-confident — and is caught when his deceptive ways become predictable.
This Hollywood flick is apropos of the drama being played out in Ottawa with PM Justin Trudeau, his family, the Kielburger brothers and a host of supporting actors. Though the ending is still to be written, there is a growing fascination around whether the government's botched WE Charity handout may yet be the scandal that entraps the Prime Minister.
For months there has been a steady trickle of revelations of misdeeds involving the $912 million sole-sourced government deal with the WE Charity. This week's pitched rhetoric between PM Trudeau and Opposition MPs has again drawn a spotlight on the WE saga and the PM's attempts to dodge all scrutiny of his family's involvement with the Kielburger's charity.
MPs have begun to dig at unanswered questions about $43.5 million in administration fees, the WE's $300,000 payment to Margaret Trudeau and further hundreds of thousands to Trudeau family members, and the government's due diligence in approving the sole-sourced contract. Today, MPs want to understand under whose authority was a government cheque of $30 million written and handed to Craig and Marc Kielburger before the WE grant proposal was approved by Cabinet or Treasury Board.
It is now confirmed that Bardish Chagger, Minister of Diversity, Inclusion and Youth, misled the House of Commons Ethics Committee. Chagger testified back in July that she knew nothing about the WE charity's application to government. Furthermore, Chagger could not tell committee MPs whether the Kielburgers had repaid the $30 million given to them (in fact, they did repay the money weeks later). Another line of questioning that is being ignored related to the $45 million worth of real estate assets the brothers acquired while operating their charity — was this money pocketed when the Kielburgers hastily closed the charity's doors this summer? Or should it be subject to a CRA audit?
Lest it is forgotten with all these plot twists, PM Trudeau and former Finance Minister Bill Morneau are still being investigated by the Ethics Commission. In question is why the two men did not recuse themselves from the Cabinet approval of WE Charity's $912 million contract, though both their families had pecuniary interests with the charity.
So, in mid-August, amidst the barrage of embarrassing questions at two parliamentary committees, the PM unexpectedly prorogued Parliament to remove WE Charity from the news headlines. Though Trudeau succeeded in this short term goal, opposition parties have returned to Parliament prepared to pick up where the inquiries had been haltted. Conservative ethics critic MP Michael Barrett set the tone, "Conservatives will continue to fight for answers that Canadians deserve… [the Liberals are] more focused on covering up Justin Trudeau's unethical behaviour than helping Canadians."
It has been only two weeks since Parliament has resumed and now Opposition MPs claim the Liberals are "inappropriately shutting down" the proceedings of two Parliamentary committees that seek to reopen WE Charity investigations. In Parliament's ethics committee, Liberal MPs filibustered for 4 ½ hours in order to avoid a motion to release details of speaking fees paid since 2008 for the PMs' wife Sophie Grégoire Trudeau, mother Margaret Trudeau and brother Alexandre Trudeau. MPs are interested in fact checking the financial records against WE and government statements that the Trudeau family received $560,000 in speaking fees between 2016 and 2020 — and MPs are also interested in knowing how much more the Trudeau family made from their relationship with the Kielburgers. 
Meanwhile at Parliament's finance committee, its chairman, Liberal MP Wayne Easter, cut the mic on a Conservative MP and abruptly adjourned a meeting in a move to avoid a vote that the Liberals were sure to lose. Conservative MP Pierre Poilievre decries the committee's legitimacy is now in question, "Committees are supposed to hold governments accountable. It's not appropriate for the chair to simply slam the gavel, flip the switch, and turn out the lights when the government is embarrassed."
Conservative chief opposition whip MP Blake Richards has since commented in media on the Liberals tactics, "(The rules) were clearly broken. There's clearly an effort here to avoid the meetings. There's clearly an effort to cover up the matter at hand, which is the WE scandal."
The Liberals' stonewalling has now led to both the NDP and the Conservatives requesting that a special Parliamentary Anti-Corruption Committee be created to examine the WE Charity scandal in full. The NDP, Bloc Quebecois and Conservatives are all calling on the government to revise the excessively redacted WE documents so that MPs can properly conduct their review. MP Barrett observed, "There has to be something pretty significant, pretty explosive in those documents, to shut down Parliament, to stop their release and then, once Parliament resumes, to filibuster committee for days on end to prevent their further release."
The PM answered the Opposition's call by smiling into a camera on Tuesday and firmly stating: "We are entirely focused on the second wave of COVID-19. We will continue to stay focused on what we need to do to support Canadians facing a very difficult time right now. The Conservatives continue to want to focus on WE Charity, so be it…. "We've been open and transparent on these questions."
However, not all reporters at that press conference were accepting the PM's line. Sun Media encapsulates up to a half-dozen national press corps articles in its lead editorial entitled: "Shameless Liberals obstruct WE probes." The editors opine: "Apparently Prime Minister Justin Trudeau doesn't want to disclose the total amount of money the Trudeau family was paid in speaking fees and expenses for appearing at WE Charity and other events…. Trudeau's tortured logic is that (a) he's only capable of focusing on one thing at a time and (b) he gets to choose which one. In the real world, this is just more Liberal obstructionism on the WE scandal and Trudeau's role in it."
With political pundits and media editors beginning to question the PM's intent and sincerity, is this the beginning of his final scenes? In Catch Me If You Can, a pressured Frank responds by flashing his smile and brushing his hand through his splendid locks. In Ottawa, Trudeau unknowingly mimics DiCaprio's enchanting gestures. The similarities are uncanny.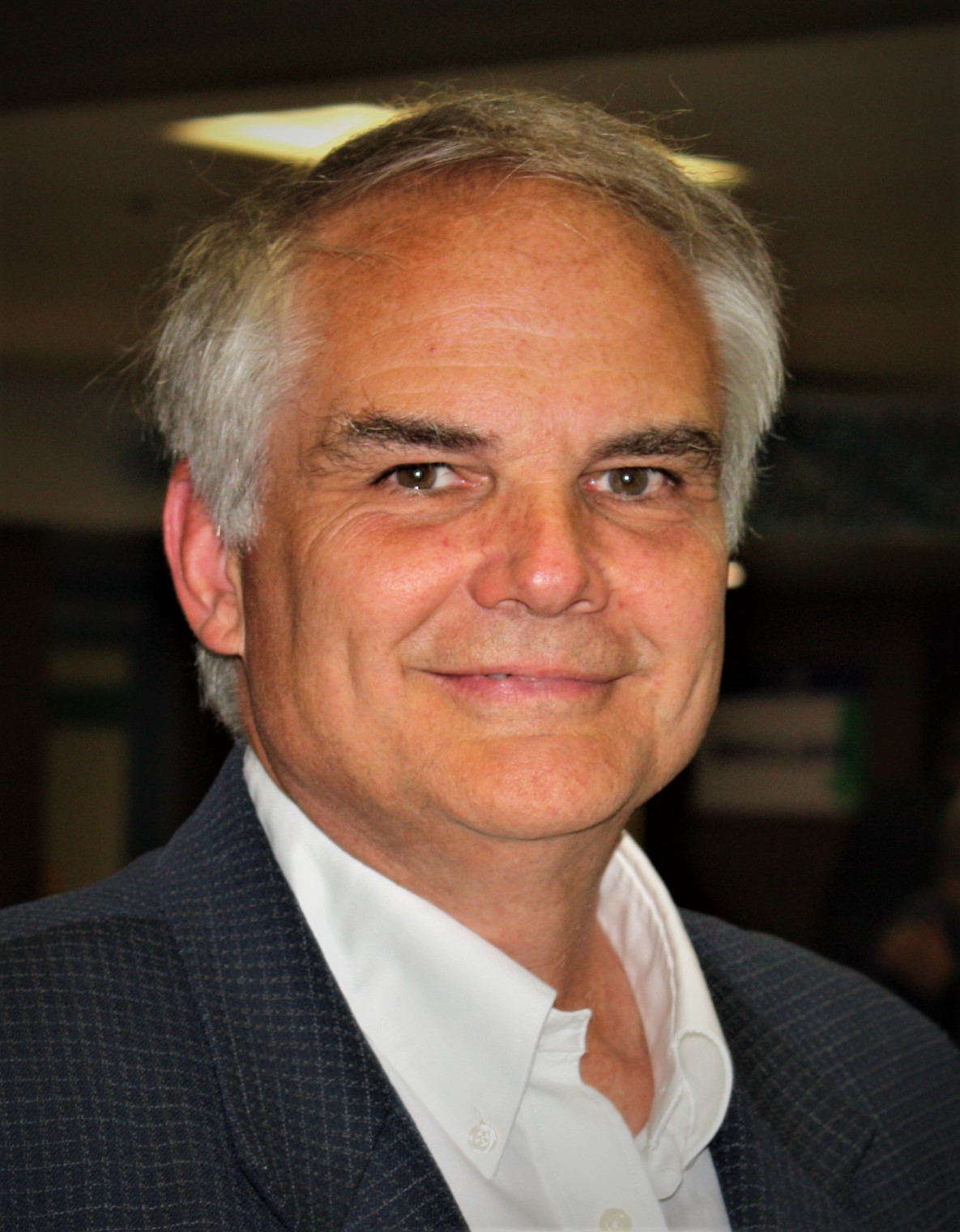 Chris George is an advocate, government relations advisor, and writer/copy editor. As president of a public relations firm established in 1994, Chris provides discreet counsel, tactical advice and management skills to CEOs/Presidents, Boards of Directors and senior executive teams in executing public and government relations campaigns and managing issues. Prior to this PR/GR career, Chris spent seven years on Parliament Hill on staffs of Cabinet Ministers and MPs. He has served in senior campaign positions for electoral and advocacy campaigns at every level of government. Today, Chris resides in Almonte, Ontario where he and his wife manage www.cgacommunications.com. Contact Chris at chrisg.george@gmail.com.