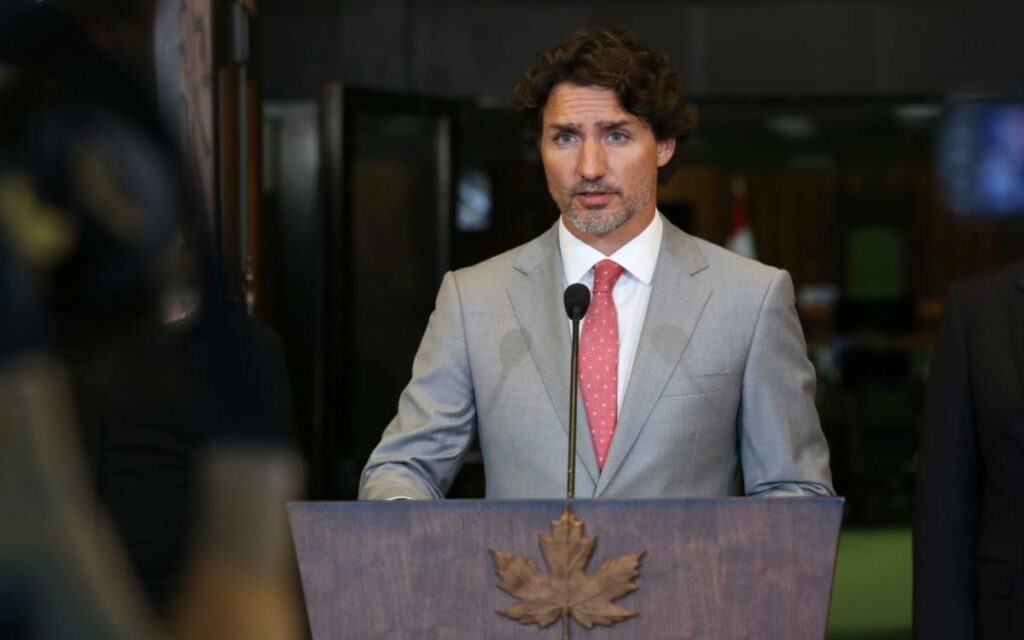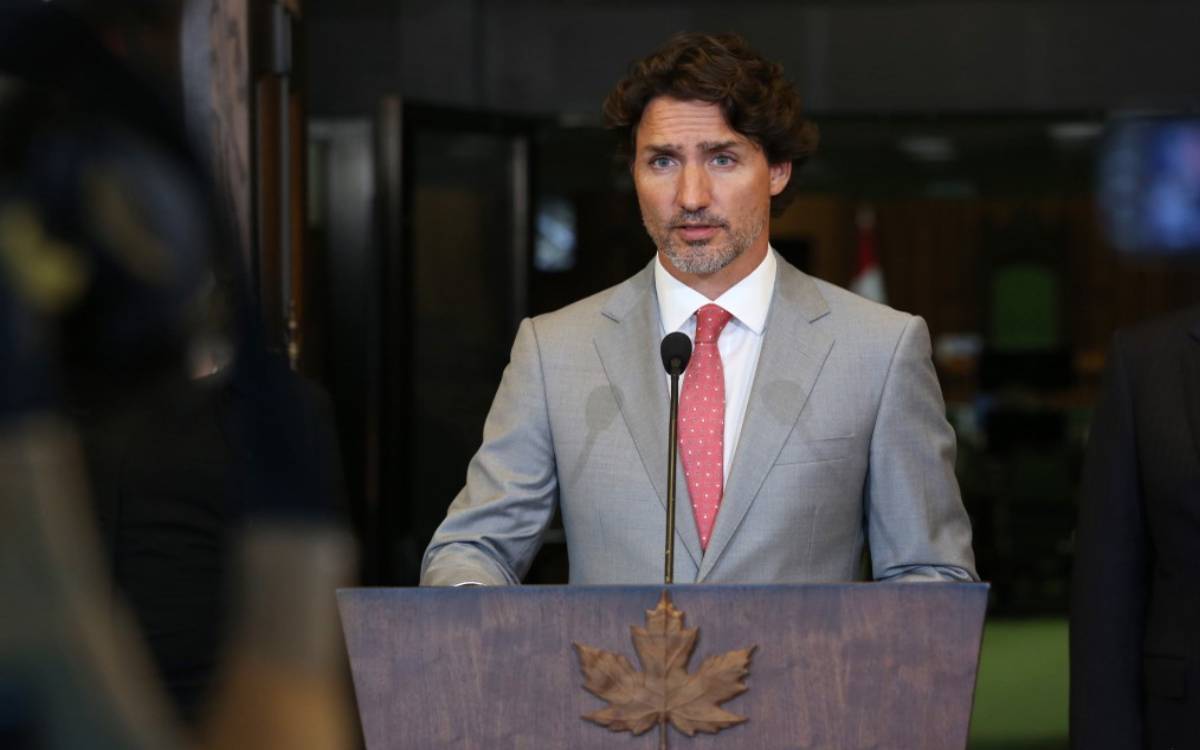 Prime Minister Justin Trudeau's recent garble on the issue of free speech would have gone unnoticed had it not been for his public shaming by Quebec Premier Francois Legault. Quite unintentionally, the PM raised a number of questions about the fundamental right to our freedom of expression. And through the incident, Trudeau may well have reconfirmed his understanding of this right.
The context for the Canadian discussion on free speech lays in the barbaric murders that took place in France last month. On October 16th a school teacher, walking home from a day at school, was brutally decapitated by an 18-year-old Islamist extremist. It was later learned the teacher was targeted for displaying cartoons of the Prophet Muhammad during a civics class on freedom of speech. Two weeks later another extremist beheaded a woman and killed two other people in a church in the French city of Nice.
In the face of these horrific acts of terrorism, French President Emmanuel Macron would not condemn the Charlie Hebdo Muhammad cartoons, nor question the rights to discuss the publisher's controversy in French schools. Instead, Macron stated the violent responses were the issue, not free speech. Macron has rejected any suggestion this is a case of Islamophobia or bigotry or discrimination against Muslims. He assertively claims the French were being attacked "over our values, for our taste for freedom, for the ability on our soil to have freedom of belief."
France's security alert has been raised and 4,000 troops have been deployed to protect French places of worship and schools and to subdue any signs of extremism. Holding a press conference at the scene of one of the gruesome attacks, Macron stated, "And I say it with lots of clarity again today: we will not give any ground."
As the French President was being burned in effigy in the streets of Bangladesh. Pakistan, Qatar, and Palestine, leaders from around the world declared support for the French people and Macron's struggles to avoid further extremist crimes
Prime Minister Trudeau was asked about the issue and his response raised eyebrows from Paris to Quebec City. The Canadian PM said, "We will always defend freedom of expression. But freedom of expression is not without limits. In a pluralist, diverse and respectful society like ours, we owe it to ourselves to be aware of the impact of our words, of our actions on others, particularly these communities and populations who still experience a great deal of discrimination."
To distill Trudeau's pontification: free speech is not about the right to speak but rather it is about what is said to whom. It is not a fundamental right but rather an arbitrary determination depending on the subject matter. And in this case, for Trudeau, the Charlie Hebdo satirists are not free to publish cartoons of communities and populations discriminated against.
In response to the PM's comments, lawyer and human rights activist Kaveh Shahrooz wrote in a National Post column, "Trudeau revealed that he does not quite grasp the purpose that free speech serves in a liberal democratic society… Contrary to what Trudeau seems to believe, our free speech laws are drafted not to prevent hurt feelings, or impose respect. They exist to protect thought, dissent and unpopular views. And yes, that includes blasphemy."
So, though some Muslims might find the Charlie Hebdo cartoons insulting, the cartoonists (and those who choose to use the cartoons such as the Paris school teacher did with his civics class) should in no way be silenced — should not be beheaded — for the insult.
In his National Post column, Chris Selley stated "Trudeau's "watch your tongues" advice is offensive on many levels." Selley argues that Trudeau should not have blinked at commenting "about people getting slaughtered over cartoons." He states: "In that case you just have to call it what it is: a barbaric reaction to a manifestation of free expression that you will unconditionally defend regardless of your opinion of it, which is irrelevant."
None of this academic argument over freedom of speech would have resonated in Canada had Quebec Premier Francois Legault not called out the Prime Minister for his lack of clarity on what he believes is essentially a fundamental right. Legault held a press conference to share that he had consulted with French President Macron and provided him his unqualified support in defending the right to display caricatures of Muhammad. Legault went on to criticize Trudeau's explanation of a conditional free speech, which he suggested sided more with Turkish President Erdogan and Pakistani PM Khan than with President Macron.
The Quebec Premier stated, "It is certain that there are some political leaders who fear terrorism and who, faced with the blackmail of certain radical religious groups, are ready to make concessions which are not reasonable. The Quebec nation has values, "freedom of expression," "secularism" and the "French language." It is not true that in the name of multiculturalism, we are going to put that aside and that we are going to make exaggerated compromises."
This embarrassing political posturing from Premier Legault forced the PM to readdress the subject in an Ottawa press conference last week. Trudeau began his clarification by stating, "Acts of terrorism and acts of hate that we have seen in France are unacceptable, unjustifiable. There is no reason for such violence. That is what I have said and that is what I will continue to say."
Trudeau went on to state in direct contrast to what he said four days prior, "Our journalists, our artists have an important challenge to function in our society and we need to leave them free to do their work. I think it is important to continue defending freedom of expression, freedom of speech."
On his relationship with French President Macron, Trudeau glossed over the Premier Legault phone call by saying, "We have long worked together, the President of France and myself, on a broad range of issues that matter deeply to our citizens and the world, whether it be fighting terrorism or standing up for human rights, and we will continue to do that." (When he said this, Trudeau had yet to speak with Macron.)
Sun Media summed up this Trudeau-Macron incident by stating the obvious: "Free speech matters here in Canada." The paper's lead editorial noted: "Prime Minister Justin Trudeau has changed his tune and has stepped forward to take a stand for free speech. That's good news. But it's sad that it had to take a snub from another G7 world leader for Trudeau to get on the right side."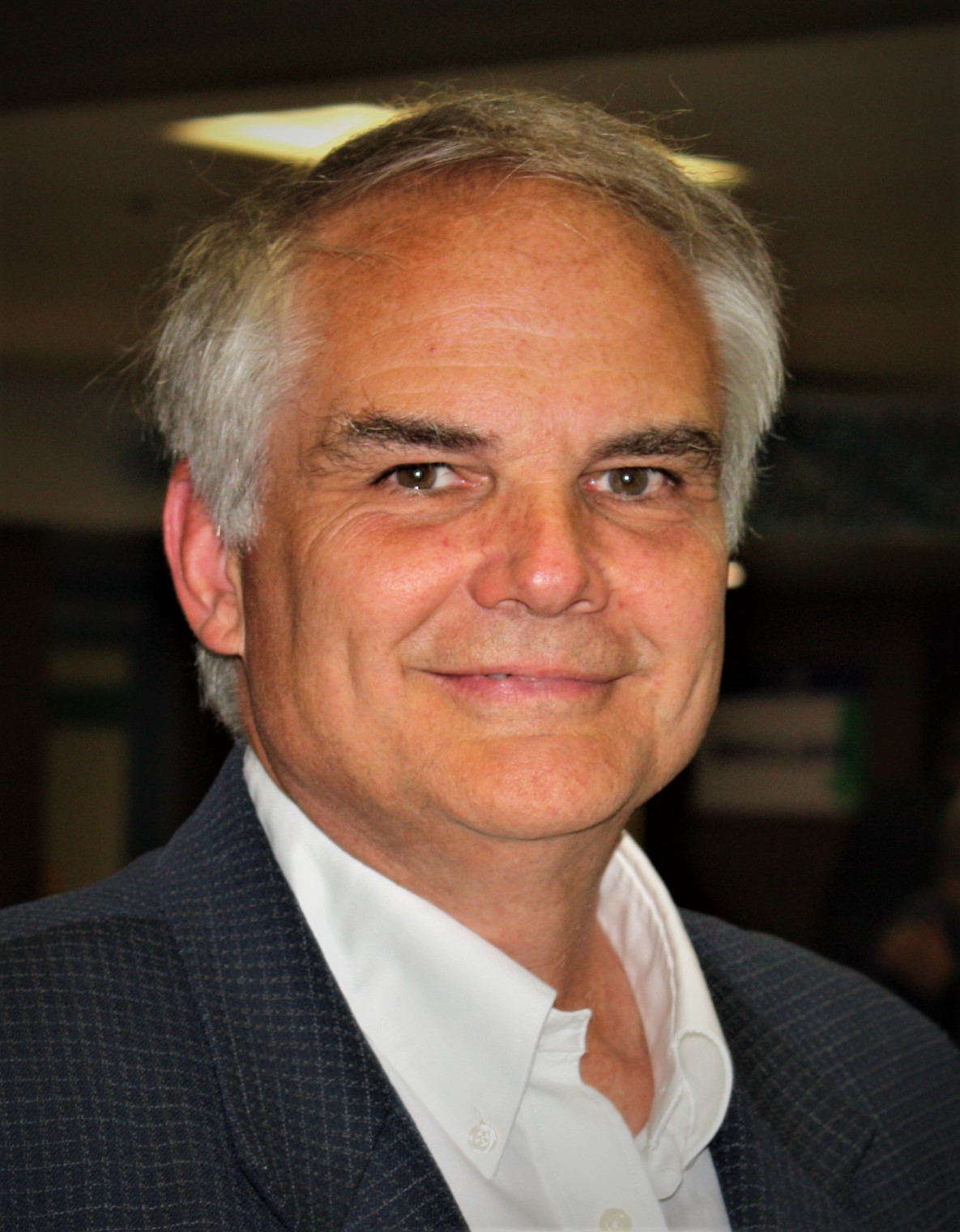 Chris George is an advocate, government relations advisor, and writer/copy editor. As president of a public relations firm established in 1994, Chris provides discreet counsel, tactical advice and management skills to CEOs/Presidents, Boards of Directors and senior executive teams in executing public and government relations campaigns and managing issues. Prior to this PR/GR career, Chris spent seven years on Parliament Hill on staffs of Cabinet Ministers and MPs. He has served in senior campaign positions for electoral and advocacy campaigns at every level of government. Today, Chris resides in Almonte, Ontario where he and his wife manage www.cgacommunications.com. Contact Chris at chrisg.george@gmail.com.