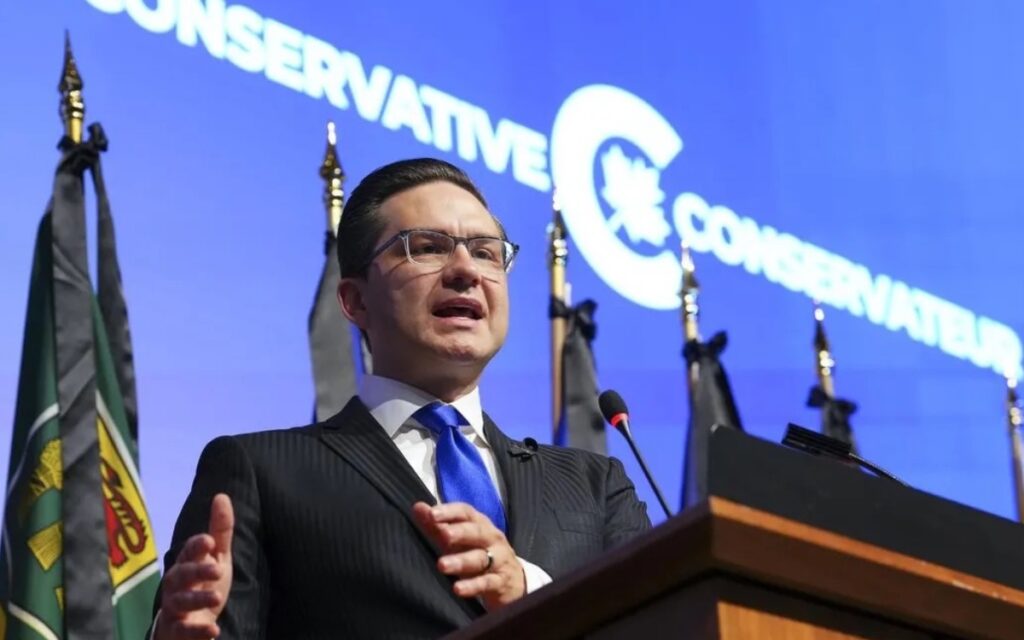 One that views business as a good thing, instead of something to over-regulate, over-tax, and stifle based on industry. Pictured Poilievre addresses Conservative caucus members for the first time as leader in Ottawa on Monday, Sept. 12, 2022. Photo credit: The Canadian Press/Sean Kilpatrick
It was a blowout by all metrics. Pierre Poilievre decisively won the leadership of the Conservative Party of Canada this past weekend, leaving all of the other contenders in the dust. In the convoluted Conservative Party ranked ballot system of choosing a leader – in which every riding is assigned 100 points and each candidates percentage of support in that riding is summed up to a national total – Poilievre's strong showing on the first ballot was more than enough to end the contest then and there.  
Most of the Conservative leadership races in the recent past required multiple votes to arrive at a winner, but not this time. The last leader to win on the first ballot was Stephen Harper in 2004, who won with 56 per cent of the total number of points available, as compared with Poilievre winning with 68 per cent of the total points. Jean Charest was a distant runner-up with only 16 per cent of the total points, and Leslyn Lewis was in third place with 9.7 per cent. In terms of ridings, Poilievre prevailed in an impressive 330 of the 338 ridings up for grabs. Charest won the other 8, 6 of which were in Quebec. 
From the perspective of the small- and medium-sized business community, Poilievre's strong victory is nothing but positive. The Trudeau government has consistently practiced anti-business policies including high taxes, greatly increased regulatory red tape, and openly discouraging key industries such as oil and gas and the many manufacturers and other businesses that industry supports across Canada. Early in his tenure, Trudeau implied that a large number of small business owners amounted to tax cheats, and this dismissive (and inaccurate) attitude has continued as his government has been resistant to considering the concerns of this important sector. 
Pandemic policies have punished the small business sector more than any other part of the economy.  Massive growth in the size and cost of government, even prior to the pandemic, has put business in competition with government for scarce labour resources and piled on the business costs. In this environment, Poilievre's commitments to lower taxes, streamline government "gatekeepers", remove barriers to business development in energy, housing and other areas, and generally reduce government intrusion into Canadians' lives is a breath of fresh air.  
Many major challenges will confront the new Conservative leader in the weeks ahead, especially from much of the media. If you think all of the legacy media stories criticizing Poilievre were numerous before, you ain't seen nothin' yet. The mainstream media has leaned left for decades in many countries, but there is a unique situation in Canada at present with the Trudeau government subsidizing media with hundreds of millions of taxpayer dollars. It is unfortunate that so much of the Canadian media has been compromised by government bailouts, but the evidence is pretty clear. As Poilievre has vowed to end all media subsidies, including the $1.5 billion that goes to the CBC, coverage from all of the major outlets can be expected to be loudly and uniformly negative going forward. 
The Liberal-NDP coalition will also be brutal in their attacks. There has been some discussion that NDP votes are under threat because of Poilievre's appeal to young voters and working-class Canadians with his focus on the cost of living, inflation and housing market woes. Strangely, one strategy the NDP has discussed to diminish Poilievre's appeal to this constituency is to note his support back in the Harper days for legislation that required labour unions to be financially transparent. If the NDP really believe this will be a compelling argument they are even more tone-deaf than they appear. Liberals can be expected to behave as their regular divisive selves, using the same old hot-button wedge issues like abortion, LGBTQ rights, racism and the like in an attempt to define Poilievre early in his new role. These attacks are nothing new and Poilievre has so far been skilful in dodging them.   
For the Coalition of Concerned Manufacturers and Business of Canada (CCMBC) where I serve as President, Poilievre's victory had an added dimension. Earlier this year, Mr. Poilievre was named Game Changer of the Year at the CCMBC's 2022 Gala event. A video of his speech can be found at here.
The other good news in Poilievre's strong win is that it will bring stability to the Conservative Party after years of conflicted leadership. A strong opposition party is good for Canada and good for our democracy, especially in our current challenging times. Poilievre and his team clearly worked very hard to achieve this landslide victory, but the really tough part has just begun.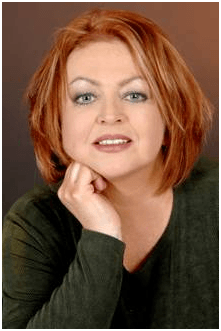 Catherine Swift is President of the Coalition of Concerned Manufacturers & Businesses of Canada (CCMBC). She was previously President of Working Canadians from 2015-2021 & President & CEO of the Canadian Federation of Independent Business (CFIB) from 1995-2014. She was Chief Economist of the CFIB from 1987-1995, Senior Economist with TD Bank from 1983-1987 & held several positions with the federal government from 1976-1983.
She has published numerous articles in journals, magazines & other media on issues such as free trade, finance, entrepreneurship & women business owners. Ms. Swift is a past President of the Empire Club of Canada, a former Director of the CD Howe Institute, the Canadian Youth Business Foundation, SOS Children's Villages, past President of the International Small Business Congress and current Director of the Fraser Institute. She was cited in 2003 & 2012 as one of the most powerful women in Canada by the Women's Executive Network & is a recipient of the Queen's Silver & Gold Jubilee medals.
She has an Honours BA and MA in Economics.