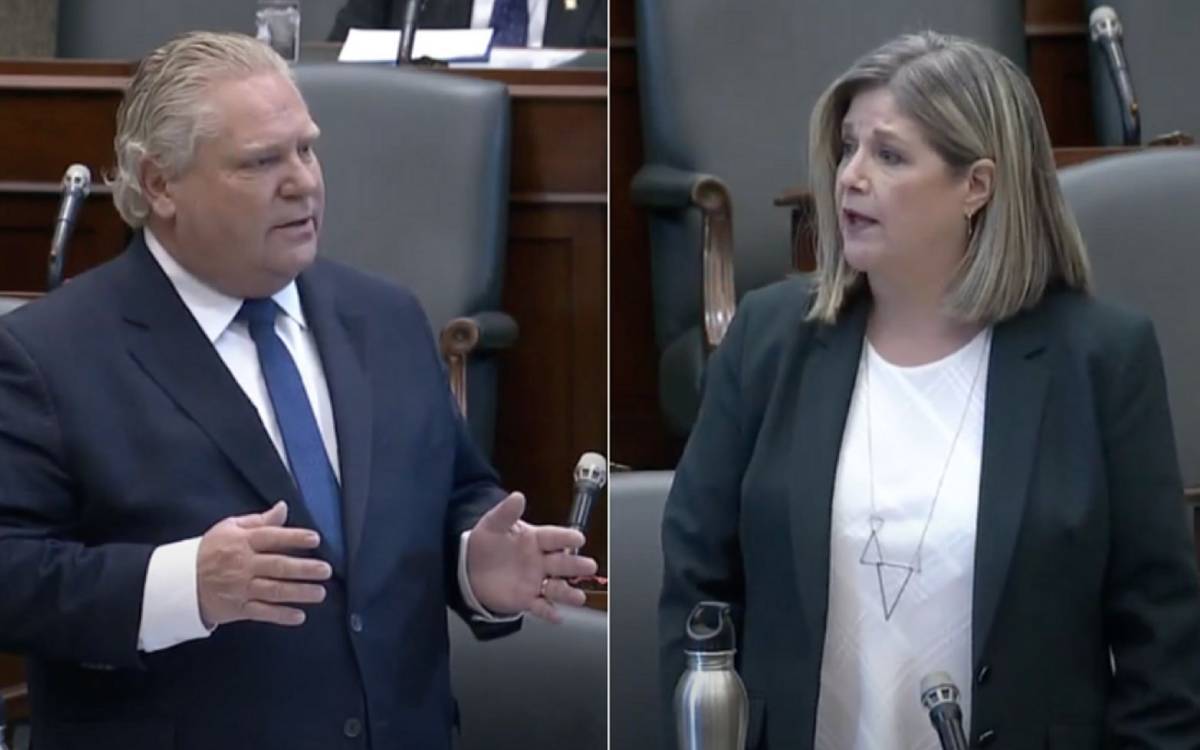 This was not a banner week in the Ontario Legislature for anyone.  NDP Leader Andrea Horwath continued with her ongoing opposition to opening up the economy, even a little, to give small businesses and their employees, among others, a chance at survival.  The left in general, including public sector unions, have consistently favoured ongoing shutdowns despite the damage they are doing.  That is of course easy to do when their livelihoods are not affected by the lockdowns, and in fact many in government are working less for the same or better money.  While it is true that the job of the opposition is to oppose, it would be refreshing if the Ontario NDP could attempt to at least make some constructive, practical suggestions instead of the constant negativity.  Unfortunately, all of the recommendations the NDP come up with involve either measures that will impose more costs on government or on businesses, or that will further damage the economy.
In his frustration, Premier Ford lashed out at Horwath, stating that her constant carping was akin to listening to "fingernails on the blackboard".  Ford certainly should have used more neutral language, but the immediate reactions citing misogyny and sexism in response to that remark were also over the top.
Not to be left out of the action, Liberal leader Stephen Del Duca weighed in on the Ford government's Greenbelt policies this week.  Del Duca stated that Doug Ford had "zero credibility when it comes to protecting the Greenbelt", and that Ford was "determined to destroy wetlands, undermine our safe drinking water and pave over farmland." You may recall that Del Duca got himself in some hot water a while ago at his home by breaking a bunch of municipal bylaws, building a pool too close to environmentally sensitive land protected by the Toronto and Region Conservation Authority, and neglecting to obtain the proper permits.  Del Duca might want to review the meaning of "zero credibility" in future before making such extreme accusations.
Another foolish sideshow in the provincial legislature this week erupted when independent MPP Roman Baber, who was recently kicked out of the Conservative caucus for criticizing the government's pandemic policy measures, attempted to introduce a bill to limit MPP salaries to the level of CERB payments.  Baber's bill was intended to help politicians "appreciate the consequences" of lockdowns.
Although the bill was clearly a stunt and had zero chance of passing, Conservative MPPs' mocking treatment of it was disrespectful to the many Ontarians who have suffered terrible financial hardship because of provincial pandemic policies.  Politicians in other countries have cut their own compensation in solidarity with their citizens.  Even a token reduction in politicians' compensation would be respected by taxpayers as at least recognition of the negative impacts of their policies. Instead, Ontarians saw many MPPs mock the notion that they should even consider taking a hit themselves when they have little hesitation to impose often draconian measures on average people.
The pandemic has led to Ontarians and Canadians in general being more dependent on all governments of necessity.  Accordingly, government officials should be working to instill confidence in what they are doing, not destroy it. It is true that everyone's nerves are frayed at present and we are all fed up with the pandemic and the extraordinary circumstances under which we all are currently living, but it shouldn't be too much to ask politicians to at least behave professionally.
A crisis should be a time when leaders shine, not conduct themselves like kids in the schoolyard.  No political party in Ontario covered themselves with glory this week.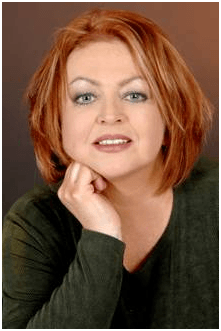 Catherine Swift is President of the Coalition of Concerned Manufacturers & Businesses of Canada (CCMBC). She was previously President of Working Canadians from 2015-2021 & President & CEO of the Canadian Federation of Independent Business (CFIB) from 1995-2014. She was Chief Economist of the CFIB from 1987-1995, Senior Economist with TD Bank from 1983-1987 & held several positions with the federal government from 1976-1983.
She has published numerous articles in journals, magazines & other media on issues such as free trade, finance, entrepreneurship & women business owners. Ms. Swift is a past President of the Empire Club of Canada, a former Director of the CD Howe Institute, the Canadian Youth Business Foundation, SOS Children's Villages, past President of the International Small Business Congress and current Director of the Fraser Institute. She was cited in 2003 & 2012 as one of the most powerful women in Canada by the Women's Executive Network & is a recipient of the Queen's Silver & Gold Jubilee medals.
She has an Honours BA and MA in Economics.