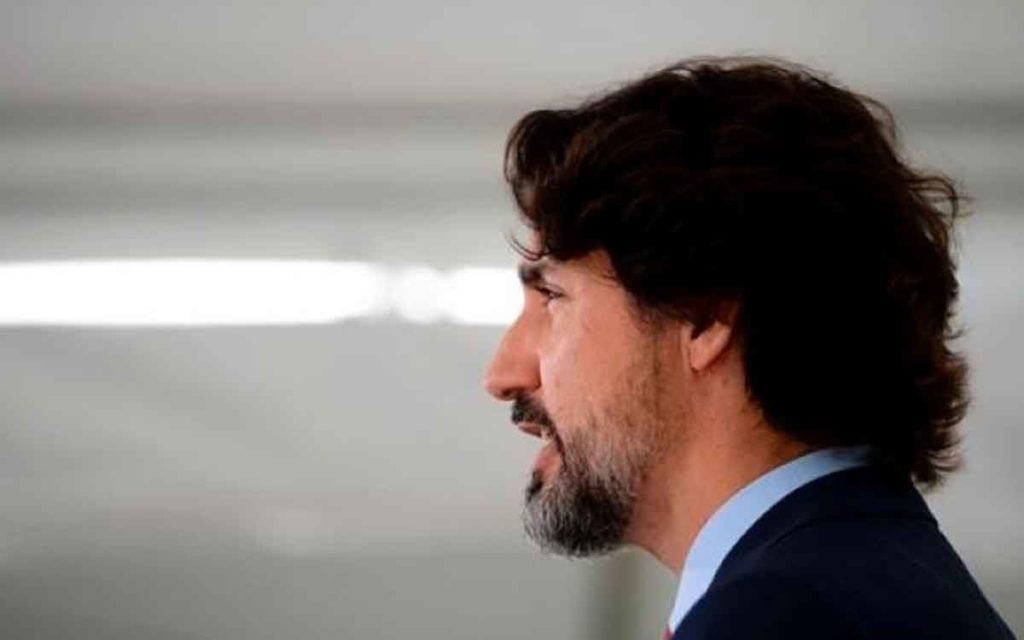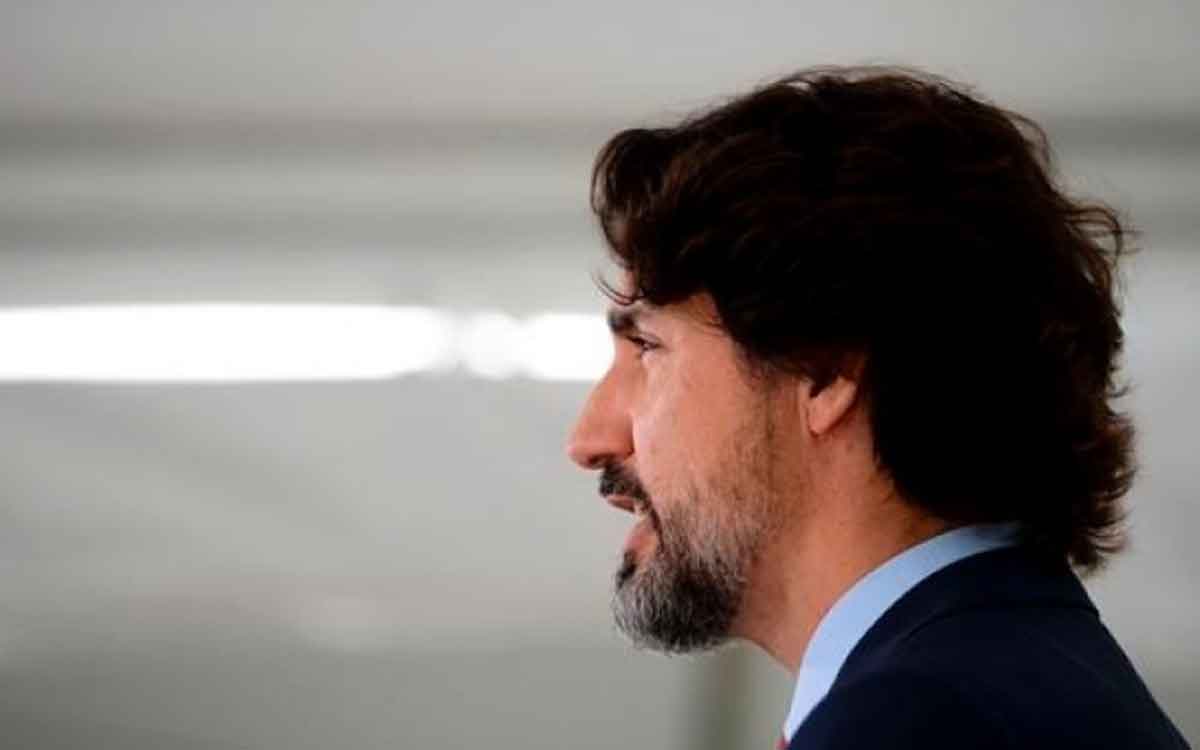 Prime Minister Justin Trudeau at his daily briefing from Rideau Cottage, May 26, 2020. Photo: Sean Kilpatrick/The Canadian Press
Horrific reports on the conditions of long term care (LTC) homes in Ontario and Quebec released last week have rightly called into question the quality of care for the greatest generation. The enormity of the challenges facing our seniors has the federal government being suddenly selective about what is their jurisdiction to fix, and avoiding action in exchange for ambiguous offers of support.
The details provided in two separate reports tabled by the Canadian Armed Forces from five homes in Ontario and twenty-five in Quebec were heartbreaking. Neglect of residents, insect infestation, staffing shortages and improper care were common in the homes; in some cases, residents were left in soiled clothing and crying for assistance for hours on their own. Prime Minister Trudeau called the reports "extremely troubling", committing to speak with provinces and offer "support" to them to help address the problems facing LTC homes.
Deferring to the provinces on cleaning up the long term care mess is hardly surprising, given healthcare is provincial jurisdiction. And in fairness to the Prime Minister, the LTC situation is  different depending on where you are in Canada: BC has just 111 deaths in LTC facilities, while Ontario and Quebec have 4,000. Some would argue that the long term care issue isn't a national one, and therefore, ought not to deserve a national response.
But the federal government has already dipped a toe in helping the provinces with long term care by making the military available for assistance. And this would be far from the first time that the Trudeau government has stepped firmly into provincial jurisdiction because it felt a political imperative to do so (paid sick leave, anyone?). It begs the question: why, now, when confronted with the brutal reality of long term care in Canada, is the federal government opting to take a backseat?
The politically crass would observe the votes to be won by taking a stronger stand on long term care. Healthcare consistently ranks in the top three issues of Canadian voters during election season, regardless of where the election is held. Seniors are a sizable and important demographic for political parties, as they are more likely to vote than other age groups. Conceivably, long term care is also an important issue to be addressed for the all-important "sandwich generation" voter: 40-55 year olds who are caring for their own children while also taking on increased responsibility in caring for their parents.
A quick review of COVID-funding is also indicative of the government's awareness of the political value of those 65+. Seniors were given a onetime cash payment to help assist with COVID-related costs, which is remarkable when thinking of the other constituencies the government has chosen not to directly support this pandemic. The fact that there's an entire Ministry dedicated to seniors at the national level is also proof that the federal government sees elderly Canadians as a critical constituency (particularly given they dropped Ministries like Democratic Institutions in the last formation of cabinet). On the other hand, you could be forgiven for forgetting there was a Seniors Minister at all, given the absence of Minister Deb Schulte from any meaningful role on coronavirus despite it impacting her portfolio more than any other.
Even some of Justin Trudeau's own Members of Parliament are calling for the federal government to wade in. Liberal representatives in the five Ontario ridings where long term care homes were attended to by the Armed Forces penned a letter to Health Minister Patty Hajdu calling for the federal government to launch a "full, independent public inquiry to investigate the failings of the [Ontario's] long term care system and make recommendations on fixing them." And in perhaps one of the most unlikely political alliances in recent memory, Ontario Premier Doug Ford, NDP Leader Jagmeet Singh and the Canadian Medical Association have all called on the feds to outline national standards for long term care.
In thinking about these political allegiances the rationale not to wade into long term care becomes more clear. The two provinces with the lion's share of LTC woes conveniently happen to be held currently by conservative governments. They'll be the ones left to clean up the mess of the long term care situation, and held to as much by voters; why muddy the waters by having the federal government take any ownership? Acknowledging that long term care has been a long term problem also would involve an uncomfortable trip down memory lane, where standards of care were equally poor under previous Liberal governments … and why would the federal Liberals wish to remind voters of that?
Perhaps it is the enormity of the challenge that is the source of hesitancy for Trudeau. As Canada's population is rapidly aging, the housing and care for Canada's seniors is a near-term problem for the government. And the area where the federal government is most likely to be called upon to help – funding – won't be a small bill; even sharing costs with the provinces is likely to be hundreds of millions, if not billions of dollars.
Money is only part of the mix. Even if (or when) the government does provide funding, that leaves the areas of national standards for care, treatment of personal support workers, oversight mechanisms, inspection reviews and even ownership of long term care facilities all up for debate. There's no question that seniors deserve better, and conversations shouldn't happen in a silo. Perhaps that's why it chafes to think that the very day these reports came to light was the same day the Liberals closed the very avenue where these discussions are best held – Canada's Parliament.
In case you're still wondering who's politically crass.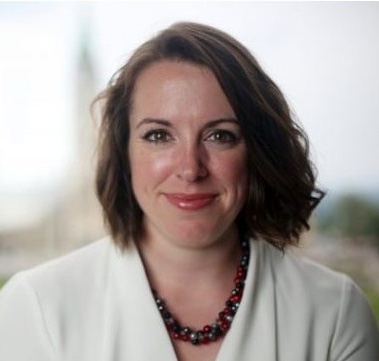 Kate Harrison is the Vice-Chair of Summa Strategies Canada, one of the country's leading public affairs firms. She is a regular political commentator on CTV, CBC, Sirius XM, and other talk radio stations, as well as a contributor to various news outlets. She has been involved in conservative politics for over fifteen years, and an active member of the country's conservative movement.