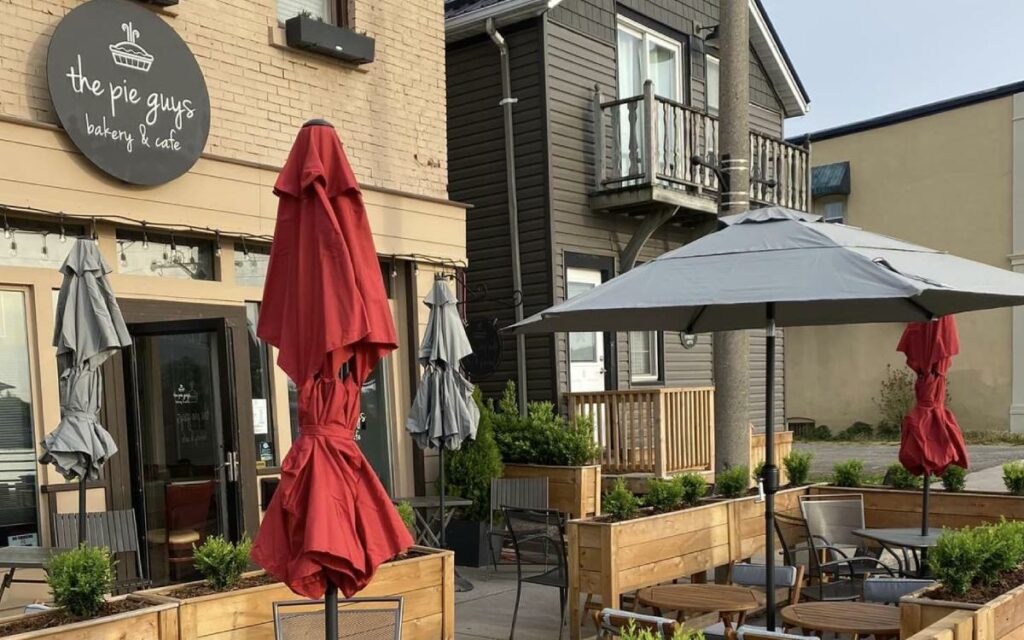 The Pie Guys Bakery and Café (pictured) opened its new production facility at the corner of King and Minto St. six weeks ago, expanding its local footprint and helping fill a commercial vacancy on one of the city's main thoroughfares. Photo credit: Facebook/Pie Guys
If you've driven down King St. in Port Colborne recently you may have noticed that the Pie Guys Bakery and Café is expanding to include a distribution centre.
The distribution centre, located at the corners of King and Minto where the old Butcher's Block and European Deli used to be, will help the growing bakery increase food production with much needed additional kitchen space. 
The new facility launched operations six weeks ago.
Owners Rob Carter and Brennon Zwingli opened their flagship store on West St. overlooking the canal in Port Colborne in 2018 after relocating to the area from Toronto. The pair opened a second location in Ridgeway last May. 
"Over the past five years, we have developed into a full-scale bakery, café, coffee shop – and even became licensed (to serve alcohol) two years ago," Zwingli said. "I had a love of home baking and we have developed many of our recipes from our families as they have been passed down." 
Staple menu items include an array of both fruit and savoury pies, scones, squares, and cakes. Lunch is served from 11:30am to 2pm daily, with several hot meals on offer such as house-made soup, sandwiches, and quiche. Frozen dishes are also available for purchase.
"The success of the business has not only been about the products but the rustic farmhouse charm that each bakery has," Carter added. "Our focus has always been to deliver an atmosphere that is unique, along with a service experience that goes above and beyond."
Very much involved in the local community, the Pie Guys can be found attending farmers' markets and events across the region throughout much of the year. Most recently, the Pie Guys partnered with the Friends of Roselawn Centre as caterer for their High Tea event in celebration of the coronation of King Charles III.
The bakery often collaborates with other local businesses on various projects, including the creation of a private label wine with Konzelmann Estates Winery and the production of a Sour Cherry Pie English Ale with Brimstone Brewery, made with the bakery's sour cherry pie recipe.
The expansion will further secure the Pie Guys presence in the local Port Colborne community, with the added benefit of reducing commercial vacancy on a main thoroughfare in the city.