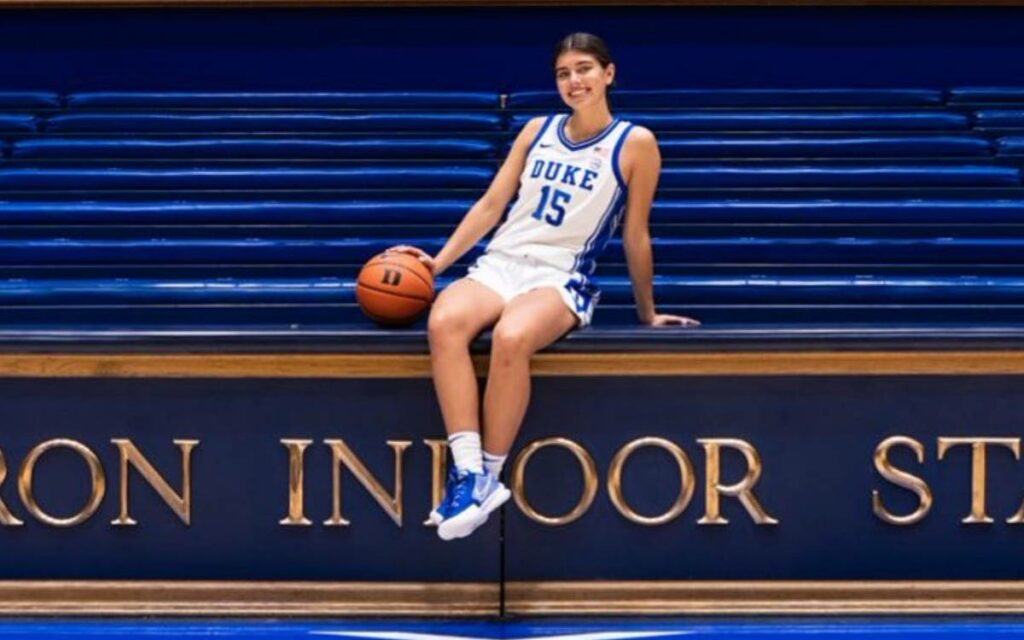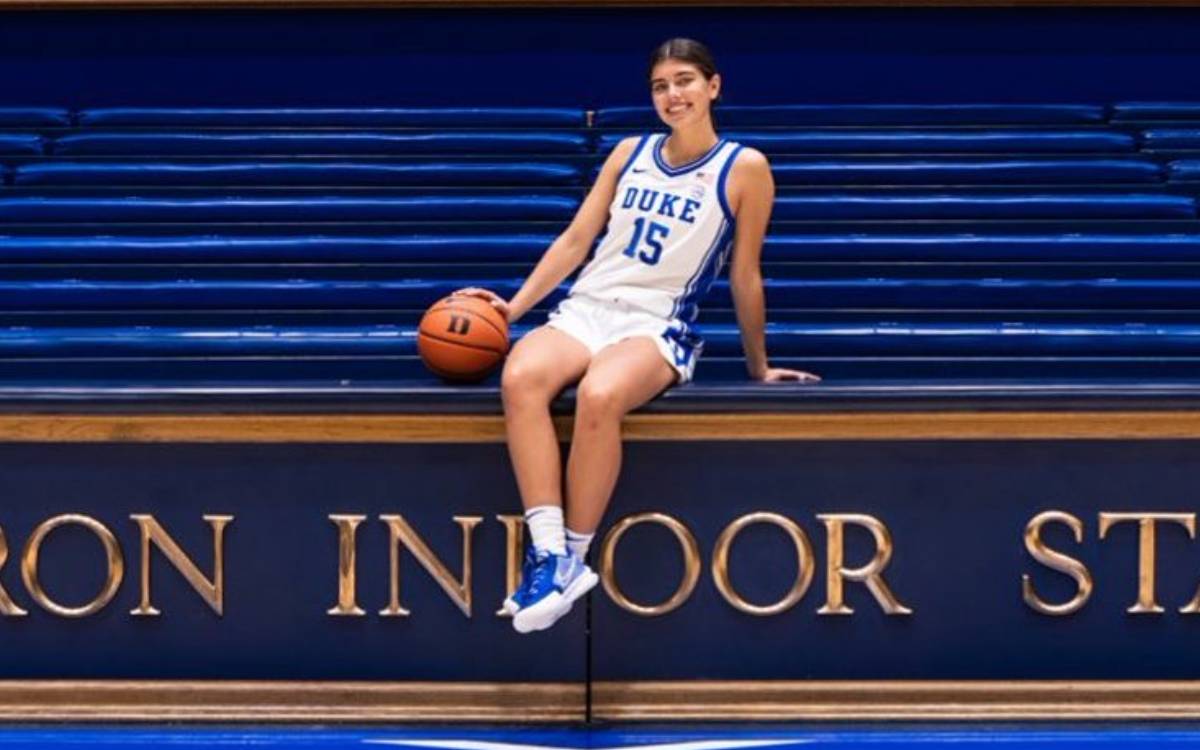 The Niagara Prep product (pictured) just won silver for Team Canada in Argentina. Photo credit: Twitter/Emma Koabel
Last week no fewer than four Canadians were drafted into the National Basketball Association (NBA) including two in the top-10. 
Andrew Nembhard, out of Gonzaga, was selected 31st overall by the Indiana Pacers. 
Four short years ago, the now 22-year-old was playing in downtown St. Catharines at Meridian Centre for Team Canada at the U18 FIBA Americas Championship. 
Basketball is one of the fastest growing sports in Canada. And not only for boys.
Current Sportsnet analyst, and Niagara Falls native, Amy Audibert was once a member of the University of Miami.
Former Brock Badger and St. Catharines native Sam Keltos is currently playing professionally in Australia. 
And now you can add Port Colborne's Emma Koabel to the growing list of Canadian female basketball players proudly wearing the Canadian maple leaf on their backs. 
The 18-year-old is just weeks away from embarking on a basketball journey many dream of, but only a few get the opportunity. 
The Niagara Prep High School product will be attending the prestigious, and basketball powerhouse, Duke University. 
And you certainly don't hear this too often. Koebel actually signed a letter of commitment to Duke back in Grade 10. 
"The recruiting process was definitely special, very stressful at times, very enjoyable though.
When I talked to those Duke coaches I really just knew. They were amazing, and I just knew that was the place for me.
The second I stepped foot in that gym (Cameron Indoor Stadium) I got chills. It was such an amazing feeling, to know that I get to play in that gym in front of all those amazing fans, and just hopefully do well for everyone," said Koabel, who returned last week from Argentina after helping Canada earn a silver medal in the U18 FIBA Americas Championship. 
"It's definitely a crazy feeling, my first time was last summer, and just being able to wear Canada across your chest and knowing you have a whole country behind you is just like no other feeling – it's really special."
Koabel's advice to youngsters wanting to follow in her footsteps, or work on their games, isn't about skills, shooting or dribbling – it comes down to two simple principles.
"Having that work ethic and that love for the game, because if you don't have that then you won't want to work anyways," explained Koabel. 
Koebal was quick to point out two people that have laid the foundation for her basketball career thus far.
"Definitely my parents, my mom and dad, they really have sacrificed a lot for me to be where I am today, and without them I definitely wouldn't be where I am today."
Koabel is believed to be the third Niagara native to be recruited to Duke, following in the footsteps of Dan Meagher in the 1980s and Greg Newton in the 1990s. 
Let's hope Duke Blue Devils fans, 'Cameron Crazies' as they're known, start chanting 'O Canada' for Emma Koabel in the coming years.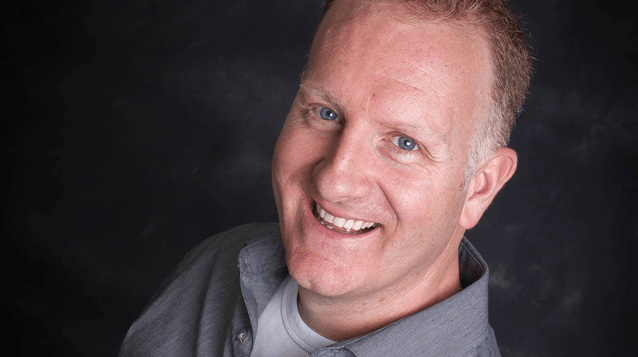 Rod Mawhood is a lifelong Niagara native who has had the pleasure of working in all three mediums – Radio, Print and TV – for over 20 years. His first announcing gig was with the then St. Catharines Stompers. Since then he's worked in radio and TV in Toronto, and currently is the announcer for the Niagara IceDogs and Niagara River Lions.
Rod also covers the Buffalo Bills for FOX Sports and the Buffalo Sabres for NBC Sports.