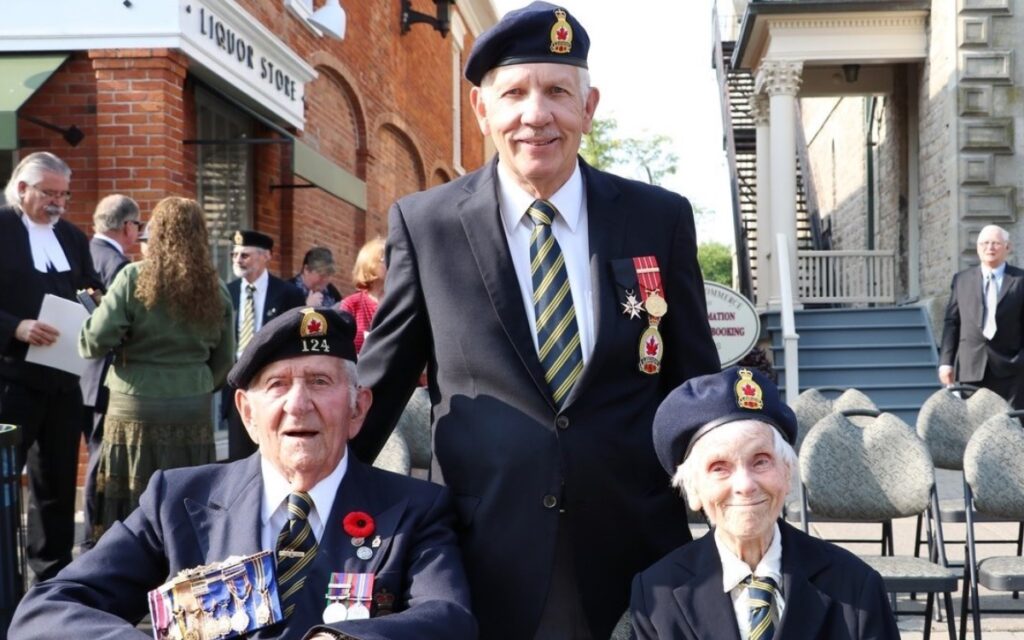 Before, on, and after Remembrance Day, there are myriad ways Niagara residents can make a difference in the lives of our country's finest. Photo credit: Facebook/Royal Canadian Legion Branch 124
Remembrance Day is here again. The annual observance provides a special opportunity for Canadians to honour the sacrifice made by our armed forces, both past and present. It also gives people a chance to offer practical support for veterans, and their families, in our local communities. 
Here are a few ways Niagara residents can make a difference in the lives of some of our greatest people. 
Buy a poppy
This is one of the oldest and easiest ways to show gratitude to our vets. Every poppy donation sees proceeds directed to veteran services. Moreover, wearing poppies is a rare chance citizens get to demonstrate publicly to our veterans, who have had 'our backs', that we also have 'their backs'. Poppy campaigns run annually on the two weekends preceding November 11. They also make a special appearance in a respective host community during the Canadian Hockey League Memorial Cup, which is held every spring. 
Attend a memorial service
Memorial services are held every November at various locations across Niagara. Commemorative events take place at all times of the year for the veterans we have recently lost, anniversaries of key battles, and awareness campaigns for issues that are specifically impacting our veterans and their families. All these recognitions allow the public to engage with veterans, hear their stories and learn how they can be better supported. 
Purchase a Royal Canadian Legion membership
The Royal Canadian Legion is the leading non-for-profit organization that is directly involved with supporting our soldiers, veterans and those in need. While membership was originally restricted to those with direct ties to the Canadian Armed Forces, it is now possible for anyone to join. Legion branches have been established in innumerable communities around the nation and there are various options for those who live in the Niagara Region to get involved. From providing service to veteran families to organizing seasonal events to advocating for veteran causes, the Royal Canadian Legion is a fantastic way for citizens to make a difference. 
Help train service dogs for vets
Prior to being placed with a veteran in need, service dogs complete rigorous training, learning to deal with a wide range of settings and situations. Those who have skill and/or experience training domestic animals can help prepare canines to serve in this important capacity. If you enjoy working with dogs, this is another tremendous way to give back to our vets. 
Write letters
It has been a longstanding tradition in Canada for citizens to write letters to armed forces personnel. This rich heritage can be traced at least as far back as the First World War. Today, there remain great opportunities to write to our service members, both at home and abroad, active and retired. Receiving letters is a real morale booster that is immensely appreciated by CAF members. 
Nick completed his Honours Bachelor of Arts Degree in Labour Studies at Brock University. He has previously served in municipal and federal politics. In his free time, Nick enjoys following sports, taking part in outdoor activities and reading biographies. Nick resides in Niagara Falls.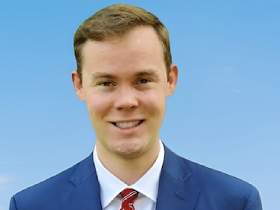 Nick Redekop completed his Honours Bachelor of Arts Degree in Labour Studies at Brock University. He has previously served in municipal and federal politics. In his free time, Nick enjoys following sports, taking part in outdoor activities, and reading biographies. Nick resides in Niagara Falls