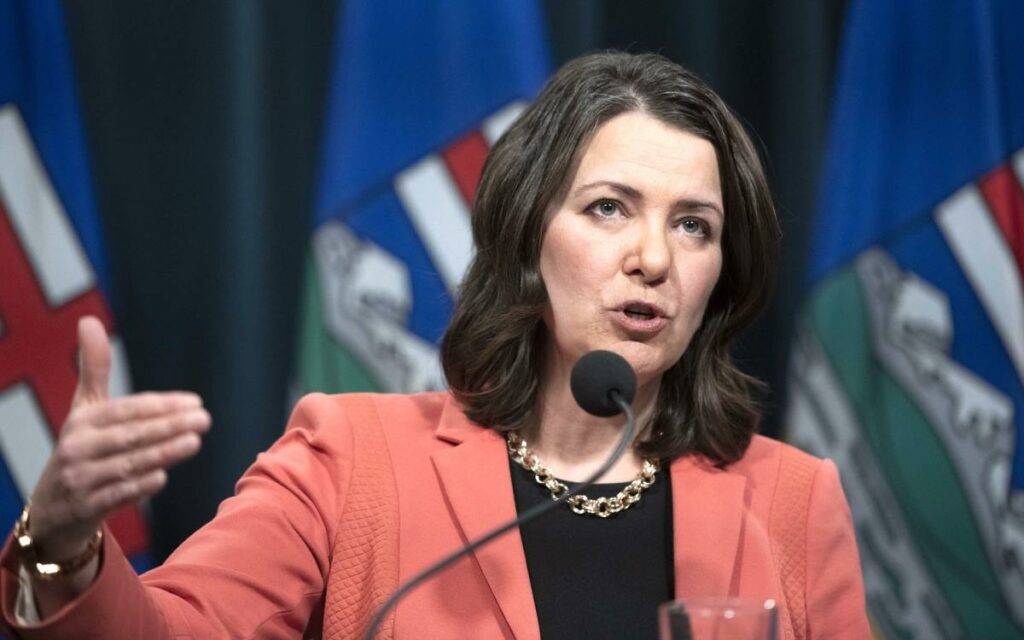 The notion of an east-west utility corridor from Alberta to Hudson Bay has been contemplated for decades. Pictured is Alberta Premier Danielle Smith. Photo credit: Government of Alberta/Chris Schwarz
Earlier this week, the Alberta, Saskatchewan, and Manitoba governments signed a memorandum of understanding to pursue the possibility of establishing a deep-water port at Port Nelson on Hudson Bay for the purpose of exporting natural resources. The ridiculous intransigence of the Trudeau government to build pipelines to take advantage of Western Canada's wealth of natural resources and the immense value they could provide to Canadians and many export markets has driven these provinces to consider their own solutions to bring natural resources to tidewater. Although it is early days, this proposal looks like a winner. 
The premiers of the three provinces have involved First Nations in the initiative, with a First Nations company involved in doing some of the technical analyses and other studies necessary to support the project. Alberta Premier Danielle Smith has been especially adamant about involving Indigenous groups in various energy projects, which is a smart move considering many Firsts Nations possess key properties along the route to Port Nelson and have substantial political clout. The majority of First Nations have also realized their best route out of difficult economic circumstances involves being a partner in resource projects which provide good employment for their members and wealth for their communities. 
The notion of a utility corridor to Hudson Bay has been contemplated for decades and has been used in a limited way in the past to ship grain via rail. The fact the railway to the port of Churchill was washed out in 2017 raised questions as to what could replace this transportation route. The shutting down of various pipeline proposals by the Trudeau government reinvigorated thinking around building a more versatile way of using this corridor to transport a number of different commodities such as potash, grain, oil, Liquid Natural Gas (LNG) and other resources.  Given the geography involved, there could also be a connection to Ontario's Ring of Fire resource region. 
From a political perspective, the possibility of the prairie provinces acting on their own to promote their resource exports against the wishes of the federal government will be an interesting development and likely spark a number of legal challenges. From a constitutional standpoint, natural resources are within provincial jurisdiction and there does not appear to be any legal impediments to the provinces exercising their authority in this way. 
Excessive regulation, cancelling pipelines and discouraging resource projects by the Trudeau government has had a major impact on reducing investment in Canada over the past few years, and has caused a number of companies to move out of Canada. A successful project to establish a versatile utility corridor from the prairie provinces could reverse that trend, to the benefit of all Canadians.  
What continues to be confounding about the federal government's behaviour is that exporting Canada's wealth of natural gas resources in the form of LNG would serve to replace much more polluting sources of energy such as coal and oil in large markets such as China and India. It would also give European countries an alternative to Russian gas, with all of its negative geopolitical implications. 
Reducing coal use in Asia, which is the largest source of new coal facilities in the world, would have a massively more positive impact on global emissions than any other policies the Liberals have imposed on Canadians and Canadian businesses, to the detriment of the standard of living of most citizens and a reduction in the competitiveness of the Canadian economy.
The Trudeau government has made no secret of its punitive policies toward the prairie provinces and the repression of resource development, seemingly because that part of Canada is not a big supporter of Liberal governments. It is a welcome development that Alberta, Saskatchewan and Manitoba are taking their economic future into their own hands and establishing a utility corridor to get their exports to world markets. It will be an expensive process, but all indications are that the benefits will far outweigh the costs. 
Considering the views of these provinces toward the current federal government, the bragging rights of promoting their provincial interests over the opposition of the federal Liberals will be priceless. All of Canada will be better off for their efforts.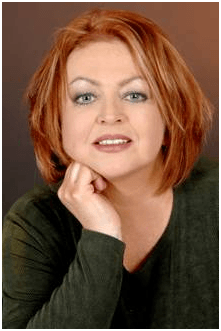 Catherine Swift is President of the Coalition of Concerned Manufacturers & Businesses of Canada (CCMBC). She was previously President of Working Canadians from 2015-2021 & President & CEO of the Canadian Federation of Independent Business (CFIB) from 1995-2014. She was Chief Economist of the CFIB from 1987-1995, Senior Economist with TD Bank from 1983-1987 & held several positions with the federal government from 1976-1983.
She has published numerous articles in journals, magazines & other media on issues such as free trade, finance, entrepreneurship & women business owners. Ms. Swift is a past President of the Empire Club of Canada, a former Director of the CD Howe Institute, the Canadian Youth Business Foundation, SOS Children's Villages, past President of the International Small Business Congress and current Director of the Fraser Institute. She was cited in 2003 & 2012 as one of the most powerful women in Canada by the Women's Executive Network & is a recipient of the Queen's Silver & Gold Jubilee medals.
She has an Honours BA and MA in Economics.