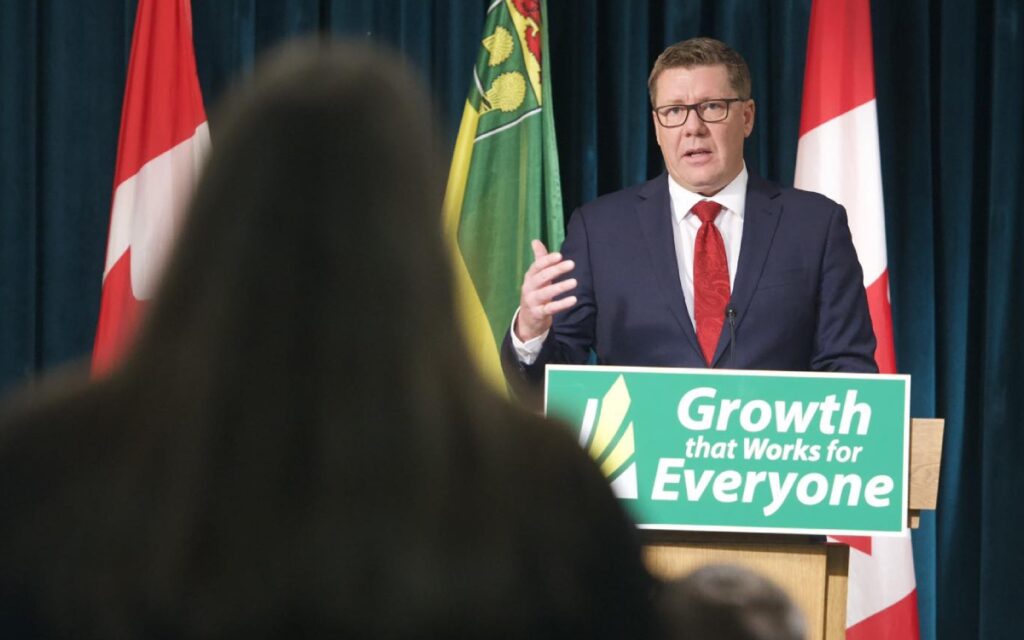 The current federal government has had a habit of interfering with areas of provincial jurisdiction, and it is long overdue that certain provinces begin to push back. Pictured is Premier of Saskatchewan Scott Moe. Photo credit: Facebook/Scott Moe
Canada's Prairie provinces – Alberta, Saskatchewan, and Manitoba – have good reason to be perturbed about what has been happening in Ottawa in recent years. More accurately, the negative policies that the federal government has been inflicting on them. Whatever your views on the various individual policy approaches, there can be no doubt that the Prairies have been singled out by the federal Liberals for special attention – none of it good.  
One example is Bill C-235, entitled "Building a Green Prairie Economy Act", introduced earlier this year.  Considering the massive amount of legislation and regulation the federal government has implemented on carbon taxes, "net-zero" and the so-called green economy is general, it is a mystery why there would be any need for legislation of this type that specifically applies to three provinces. This private members' bill is currently being discussed in committee so its ultimate result is unclear, but the affected provinces have every right to be suspicious about its intent. 
As for Alberta, it has been the target of Liberal governments for decades as a result of its perennial lack of support for Liberal governments and its rebellious nature, bolstered by its wealth of fossil fuel resources. Liberal governments headed by a Trudeau seem to take particular offense to Alberta, manifesting itself in the National Energy Program of the 1980s and the selectively applied net zero thrust today. It's a safe bet that if Canada's resource wealth was located in Quebec or Ontario, we would have seen very different approaches by the federal government. The slogan coined by Liberal organizer Keith Davey in 1980 – "Screw the West we'll take the rest" – has unfortunately taken on new life in the current Trudeau government. 
Saskatchewan has a wealth of resources important to the world economy of today, including potash for fertilizer, uranium for nuclear power and a range of minerals essential to the green agenda such as cobalt, lithium, nickel, zinc, copper and rare earth elements. Global food insecurity means that Saskatchewan's prodigious agricultural output is more important than ever. Yet the Trudeau government seems determined to limit the amount of fertilizer used in the agricultural sector, necessarily reducing its production and risking food shortages in Canada and internationally. 
Federal government actions have led to Alberta and Saskatchewan's recent moves to propose measures such as the Alberta Sovereignty Act and the Saskatchewan First Act. Both provinces are understandably fed up with federal initiatives that hurt their provinces and are acting to increase control of their own resource industries and their own economic destiny. The current federal government has had a habit of interfering with areas of provincial jurisdiction, and it is long overdue that provinces begin to push back. The fact Alberta and Saskatchewan are effectively asking for powers that Quebec already exercises merely bolsters their case.   
The pursuit of "net zero" – in some regions more than others – took a rather absurd turn at the ongoing COP 27 climate bunfest in Egypt this week. Some of the climate zealots in attendance took umbrage at the fact that representatives of Canada's oilsands were in attendance. Consistent with the left's ongoing attempts to silence anyone that doesn't agree with their extreme views, environmental groups and climate activists said the industry should not be present at an event focused on climate issues. 
Actually, anyone interested in the facts should view it as an encouraging sign that the oil industry was represented and able to discuss the many things the Canadian industry in Alberta and Saskatchewan is doing to reduce its climate footprint and produce some of the cleanest fossil fuel in the world. One can only hope that oil industry advocates' presence at this meeting is a positive sign the federal Liberals are starting to recognize their ideology-driven climate policies are creating more problems than they're solving.
The most compelling argument to explain different treatment for the Prairies relative to other provinces is that part of Canada is the least likely to vote Liberal. The Trudeau government has a long track record of being thin-skinned and going out of its way to punish its perceived enemies. Think former Liberal MPs such as Jody Wilson-Raybould, Jane Philpott and Celina Caesar-Chavannes, Vice-Admiral Mark Norman and others who crossed the Prime Minister. Energy projects are treated much more favourably in Eastern Canada than in Western Canada despite the fact they are equally problematic to net zero objectives, and the tanker ban only applies to the West coast while tankers with potentially the same environmental downside are rife in East coast waters. 
Partisan hissy-fits are never a good basis for public policy. No matter your partisan leanings, the current federal government approach in the Prairie provinces should concern all Canadians since punishing this region and limiting its great economic potential leads to negative impacts for Canada as a whole.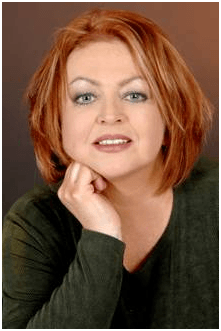 Catherine Swift is President of the Coalition of Concerned Manufacturers & Businesses of Canada (CCMBC). She was previously President of Working Canadians from 2015-2021 & President & CEO of the Canadian Federation of Independent Business (CFIB) from 1995-2014. She was Chief Economist of the CFIB from 1987-1995, Senior Economist with TD Bank from 1983-1987 & held several positions with the federal government from 1976-1983.
She has published numerous articles in journals, magazines & other media on issues such as free trade, finance, entrepreneurship & women business owners. Ms. Swift is a past President of the Empire Club of Canada, a former Director of the CD Howe Institute, the Canadian Youth Business Foundation, SOS Children's Villages, past President of the International Small Business Congress and current Director of the Fraser Institute. She was cited in 2003 & 2012 as one of the most powerful women in Canada by the Women's Executive Network & is a recipient of the Queen's Silver & Gold Jubilee medals.
She has an Honours BA and MA in Economics.