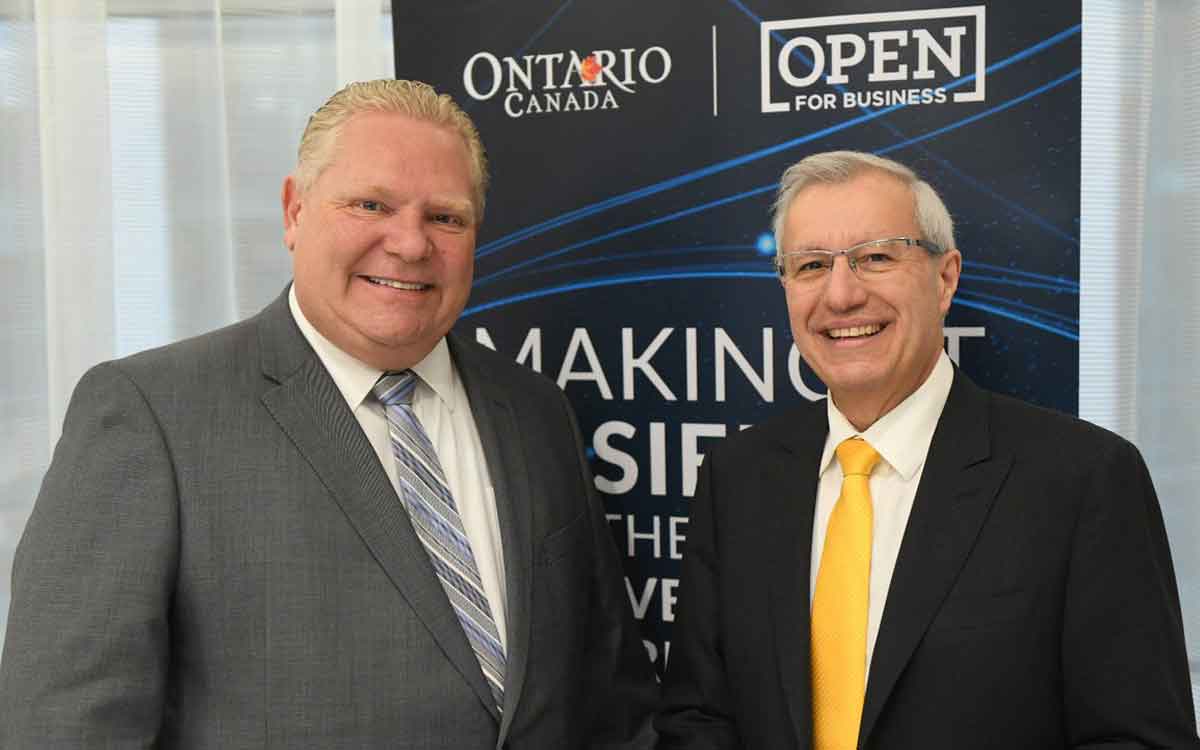 Premier Doug Ford and Finance Minister Vic Fedelli were in New York City promoting Ontario as a place to do business.
Last week Premier Doug Ford spent a couple of days in New York City promoting Ontario within the context of his theme that the province is now "Open for Business".  Along with Finance Minister Vic Fedelli, the Premier spent a couple of days meeting with various industry leaders, trade representatives and US business media to emphasize the importance of the trading relationship between the province and many US states as well as the focus of this Ontario government on policies such as cutting red tape and reducing excess regulation.  It never hurts to remind our American friends of the importance of our economic relationship, considering that two-way trade between Ontario and the US reached almost $400 billion in 2018 and that, if Ontario was a country, it would be the US's third largest trading partner.  Indeed, such promotional pilgrimages to our neighbour to the south are quite common by provincial and federal government leaders of all political stripes.
Unfortunately, instead of positive media coverage of the trip and the good business and government connections that were established, much of the attention was on the fact that Ford apparently did not inform the media about the event with sufficient lead time that they could accompany him and report on the goings-on.  Instead of giving the usual heads-up to the media in advance, Ford had his in-house reporting arm – Ontario News Now – as the sole Ontario entity that accompanied the Premier and reported on the trip.  Needless to say, the conventional media were not impressed.
Ford has made no bones about his suspicion regarding the so-called mainstream media and its left-leaning bias.  There is little doubt that the media in general is much harder on Conservative politicians than it is on Liberals or New Democrats.  Yet another example of this took place this past week when federal Conservative leader Andrew Scheer was accused of being in "secret" meetings with oil industry executives by senior Liberals.  As it turned out, the meeting was anything but secret, Liberals and other groups such as First Nations were also at the meeting, and the notion of any politician getting together with executives in any key industry should be viewed as a positive.  The fact that some well-established media outlets bought the "secret meeting" spin being promoted by Liberals without checking the facts was yet another indication of how media is keen to jump on what appears to be a negative story as long as a Conservative is involved.
While Ford's suspicions may be well-founded, doing an end-run around regular media will certainly not improve coverage but will likely worsen it.  All governments have their communications team, and the fact that the Ford government has chosen to structure this in the form of Ontario News Now is just a different way of getting their word out as all governments do.  Those who oppose the government like to make a big deal of the fact that Ontario News Now is funded by taxpayer dollars, but I doubt it is any more costly than what is spent by any government on its communications activities.  That being said, any government communications arm will always have limited reach, and it makes eminent sense to include conventional media as a means of extending that reach.
Ford's snub of the regular media on the New York trip was unfortunate and should not be repeated.  What should have been a very positive economic story for the province ended up on a sour note.  Like it or not, the media will always have the last word and co-operating with them in a professional way is much more likely to garner the coverage any government desires than cutting them out and creating negative stories where none need to exist.  As the old saying goes, you really do get more bees with honey.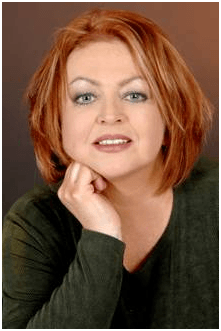 Catherine Swift is President of the Coalition of Concerned Manufacturers & Businesses of Canada (CCMBC). She was previously President of Working Canadians from 2015-2021 & President & CEO of the Canadian Federation of Independent Business (CFIB) from 1995-2014. She was Chief Economist of the CFIB from 1987-1995, Senior Economist with TD Bank from 1983-1987 & held several positions with the federal government from 1976-1983.
She has published numerous articles in journals, magazines & other media on issues such as free trade, finance, entrepreneurship & women business owners. Ms. Swift is a past President of the Empire Club of Canada, a former Director of the CD Howe Institute, the Canadian Youth Business Foundation, SOS Children's Villages, past President of the International Small Business Congress and current Director of the Fraser Institute. She was cited in 2003 & 2012 as one of the most powerful women in Canada by the Women's Executive Network & is a recipient of the Queen's Silver & Gold Jubilee medals.
She has an Honours BA and MA in Economics.