Premier of Ontario Doug Ford recently shuffled his cabinet, ousting five senior ministers and promoting seven backbenchers. While Ford took some risks in returning Rod Phillips to the cabinet table and providing Dr. Merrilee Fullerton another complex portfolio, he also kept several important ministries intact, such as finance, health, labour, transportation, and education. Photo credit: Twitter/Doug Ford
While Mr. and Mrs. Front Porch may be forgiven for not waiting with bated breath for the results of the recent provincial cabinet shuffle, the choice of who's in and who's out sends important signals about a government and its future direction. Several of Premier Doug Ford's choices in last week's announcement are worth highlighting.
First is the redemption of Rod Phillips, the former Finance Minister whose ill-advised southern vacation last Christmas sparked his resignation. He becomes the new Minister for Long-Term Care, replacing Dr. Merrilee Fullerton. Fullerton is widely regarded to have been a disaster in the post, as almost 4,000 seniors died from COVID-19 and related causes over the last 16 odd months.
Some consider the move risky – have the voters forgiven Phillips, or will this be seen as the premier letting him off the hook too early? But for a government entering the critical pre-election period, putting one of your most competent ministers in charge of one of the most critical files is worth the risk. Phillips should be able to make good progress on fixing the troubled system.
The other risk is moving Fullerton to the Ministry of Children, Community and Social Services. It is a large, complicated ministry whose stakeholders come from some of the most vulnerable groups in society, from children with autism to those living with disabilities or in need of social assistance.
It is a portfolio where no amount of money will ever be enough to solve all the problems, so being able to demonstrate that you care is critical. Rightly or wrongly, Fullerton is widely seen as anything but compassionate.
There was also a serious nod to making the cabinet team more representative of Ontario, with 10 women and six individuals from diverse communities. Of note, Brampton South's Prabmeet Sarkaria was promoted from associate minister to head up the critical Treasury Board.
Ford also added some fresh faces to the mix, promoting seven backbenchers to the cabinet table.
It is worth noting that most of the new promotions come from ridings in the Greater Toronto Area. Keeping these seats in the next election is critical for the government to renew its hold on power. The profile of being in cabinet often helps.
Five of the ministers, who were unceremoniously dumped to make way for the newcomers, come from relatively rural seats, considered to be safe Tory ridings.
Who was not moved should also be noted. Performance matters, so Finance Minister Peter Bethlenfalvy, Economic Development Minister Vic Fedeli, and Transportation Minister Caroline Mulroney are left to carry on with files critical to the success of the government's economic recovery plans.
The premier also left Education Minister Stephen Lecce and Health Minister Christine Elliott in place. While both portfolios have been lightening rods during the pandemic, Premier Ford clearly believes that experienced ministers are a safer bet to carry out the government's agenda than risking the mistakes of a "newbie" minister learning the ropes.
Another interesting challenge for Premier Ford will be his ability to manage caucus. Holding out the prospect of a cabinet spot can be an effective tool to keep fractious MPPs in line. But unless there are unexpected developments, ambitious backbenchers have probably seen their last chance to become ministers dashed, unless the government is re-elected.
Finally, there is the politics of it all. This is the team that will manage the government's run up to next year's election, the team the premier is putting in the window for voters.
Not surprisingly, Opposition leaders dismissed the shuffle as just "musical chairs" with little sign of improvement in their view. In less than a year, voters get their chance to weigh in with their judgement on the new team's performance.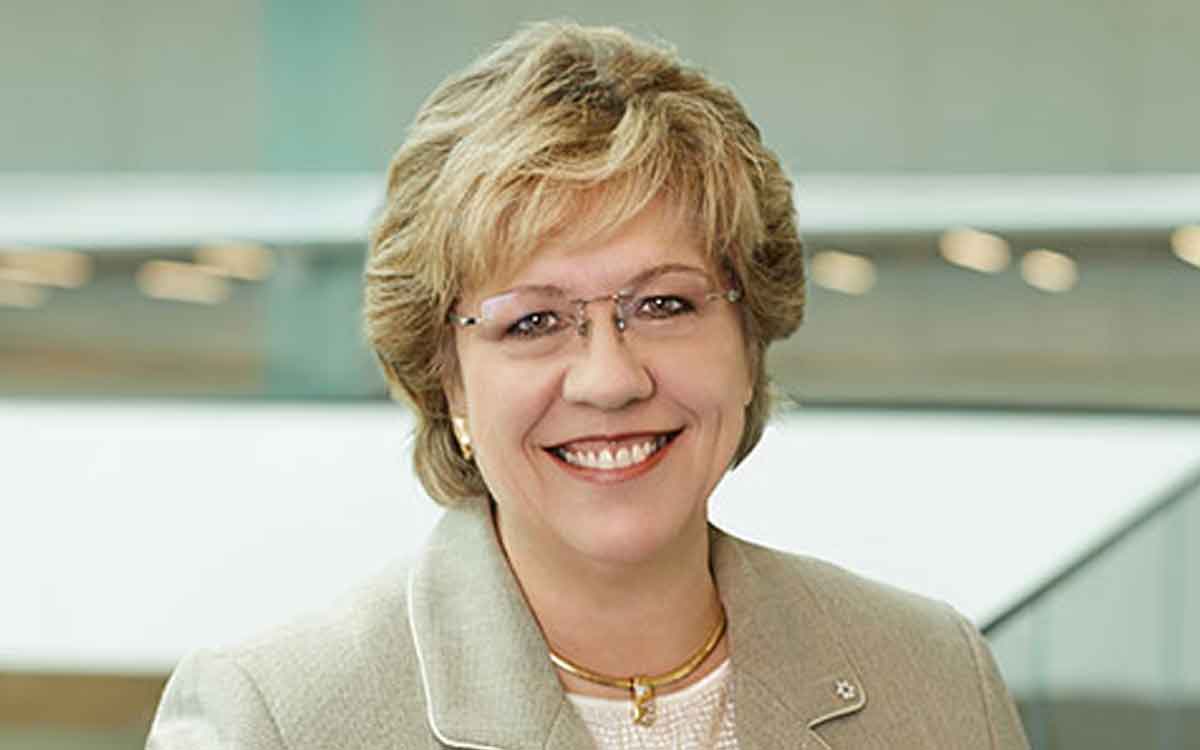 Janet Ecker is a former Ontario Finance Minister, Minister of Education, Minister of Community and Social Services and Government House Leader in the governments of Premier Mike Harris and Premier Ernie Eves. After her political career, she served as the founding CEO of the Toronto Financial Services Alliance, a public-private partnership dedicated to building Toronto region into an international financial centre. She currently sits on a number of corporate and non-profit boards, agencies and advisory committees.
Ms. Ecker received the Order of Canada for her public service contributions and was recognized as one of the "Most Influential People in the World's Financial Centres" by Financial Centres International.  She also received a "Canada's Most Powerful Women: Top 100 Award" from the Women's Executive Network and the Richard Ivey School of Business, among other awards. She is also one of the founders of Equal Voice, a national, multi-partisan organization working to elect more women.