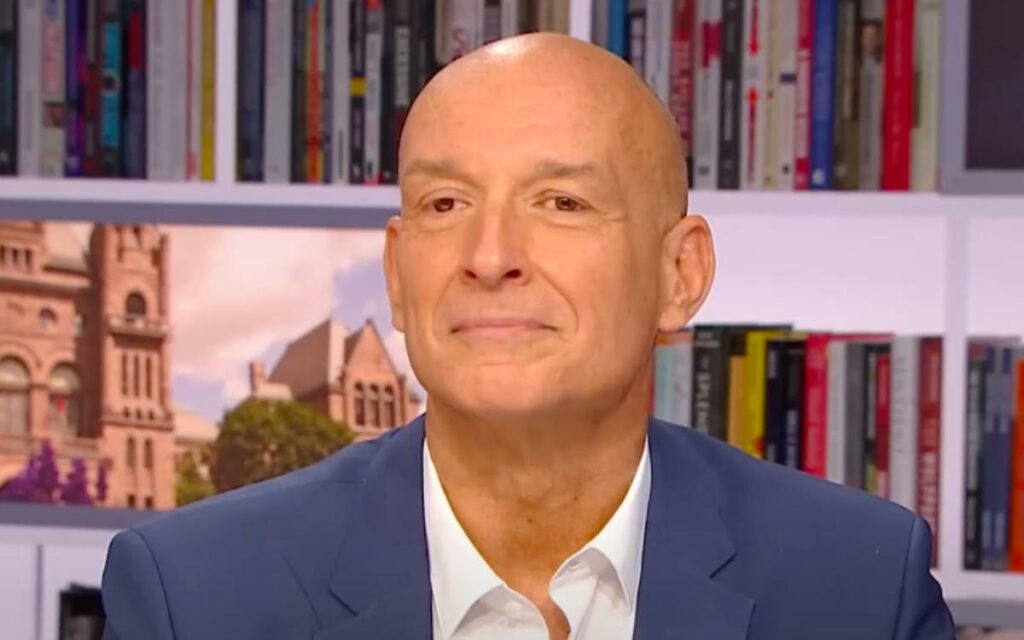 Long-time Toronto educator Richard Bilkszto, pictured here at a May 2023 appearance on TVO's The Agenda, was a former Town of Lincoln councillor. Photo credit: TVO
Toronto principal and former Town of Lincoln councillor Richard Bilkszto took his own life earlier this month. Bilkszto was an educator for over two decades.
He was 60 years old.
Bilkszto's death comes after he launched legal action against his employer, the Toronto District School Board (TDSB), saying that he was "bullied and shamed" publicly by an equity, diversity, and inclusion (EDI) seminar instructor in 2021 and that board administrators did nothing to stop the situation.
The EDI instructor, Kike Ojo-Thompson, is the CEO of a company called the KOJO Institute that had been invited by the board for "anti-racism training."
According to the statement of claim filed by Bilkszto prior to his death, during an April 26, 2021 seminar, Ojo-Thompson said that Canada is more racist than the United States.
Bilkszto disagreed with Ojo-Thompson and said that while racism is real, Canada is "a more just society."
He also added that it would be an "incredible disservice" to TDSB students for educators to teach their students that Canada is worse off.
Ojo-Thompson allegedly responded by berating Bilkszto in front of his colleagues, saying, "We are here to talk about anti-Black racism, but you in your whiteness think that you can tell me what's really going on for Black people?"
She then reportedly said, "Your job in this work as white people is to believe."
The day after, he says TDSB higher-ups talked to him about his "white male privilege," berating him further.
A week later at the next "anti-racism" session on May 3, Ojo-Thompson reportedly continued to berate Bilkszto in front of his colleagues, accusing him of racism and white supremacy over the course of an hour.
According to Bilkszto's statement of claim, not a single TDSB staff member stepped in to stop the onslaught.
The day after, Bilkszto fell into mental distress and had to take over a month's leave from work.
The statement of claim says that he "left the training session feeling humiliated, attacked, unsupported, harassed, and alone."
The TDSB was asked to investigate the incident by the Toronto School Administrators' Association, which represents over 1,000 principals and vice-principals, but the board refused. They also reportedly refused to reinstate Bilkszto to his previous role, revoked a contract he had been awarded for the upcoming year, and uninvited him from a graduation ceremony. 
He was never able to gain back his previous position with the board.
Bilkszto filed a mental stress injury claim with the Workplace Safety and Insurance Board in May 2021, saying that workplace harassment resulted in his inability to work.
The WSIB decision went in his favour and he was awarded almost two months of lost earnings. 
The WSIB ruling read that they were "satisfied that the conduct of the speaker on April 26, 2021 and May 3, 2021 was abusive, egregious and vexatious, and rises to the level of workplace harassment and bullying."
"This conduct took place for over an hour, and noting that the speaker had sufficient opportunity to address you privately between April 26, 2021 and May 3, 2021, it would suggest that the speaker did so with the intent to cause reputational damage and 'to make an example' of you," continues the August 2021 ruling.
But having never felt that the matter was settled, especially with the board's reaction afterwards, Bilkszto decided to launch a lawsuit against TDSB just this past April seeking $785,000 in damages.
However, a statement released by Bilkszto's family says that everything that happened was all too much.
"Unfortunately, the stress and effects of these incidents continued to plague Richard [and he] succumbed to this distress," it reads.
Following his death, the KOJO Institute issued a statement expressing their condolences but also saying that the claims against them "paint an inaccurate and incomplete picture."
Ontario Minister of Education Stephen Lecce says that he will be launching an investigation into what took place.
Bilkszto, who is originally from Vineland, was elected to Town of Lincoln Council in 1988 at the age of 25. He was the youngest town councillor ever elected at the time and served two back-to-back terms.
Much of his surviving family continues to call Niagara home.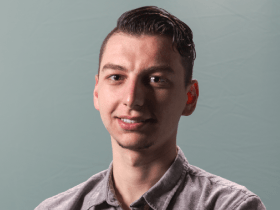 Based in Hamilton, he reaches hundreds of thousands of people monthly on Facebook, Instagram, TikTok, and Twitter. He has been published in The Hamilton Spectator, Stoney Creek News, and Bay Observer. He has also been a segment host with Cable 14 Hamilton. In 2017, he received the Chancellor Full Tuition Scholarship from the University of Ottawa (BA, 2022). He has also received the Governor General's Academic Medal. He formerly worked in a non-partisan role on Parliament Hill in Ottawa.