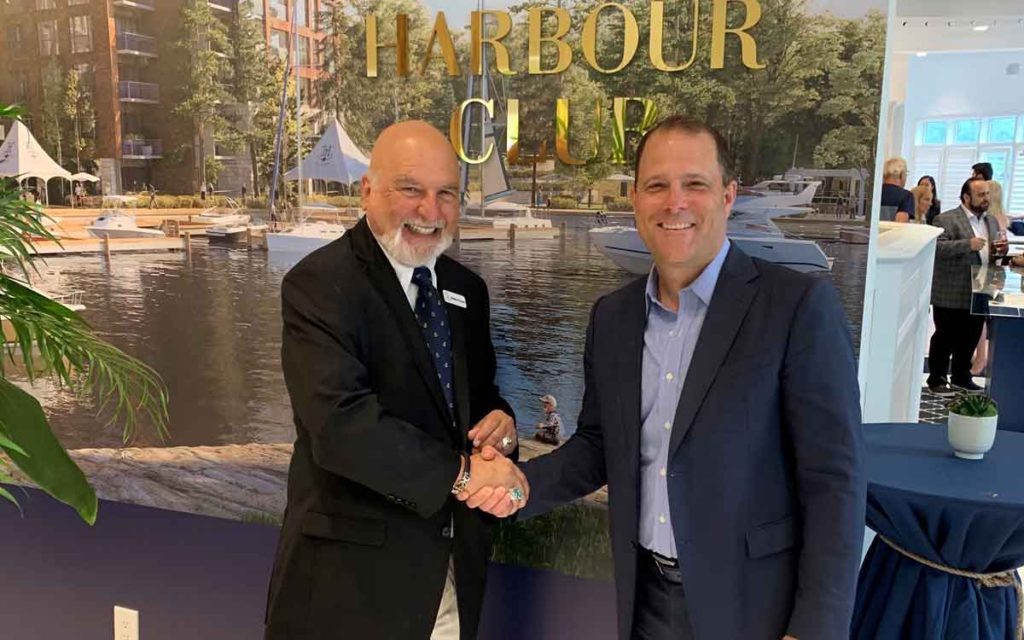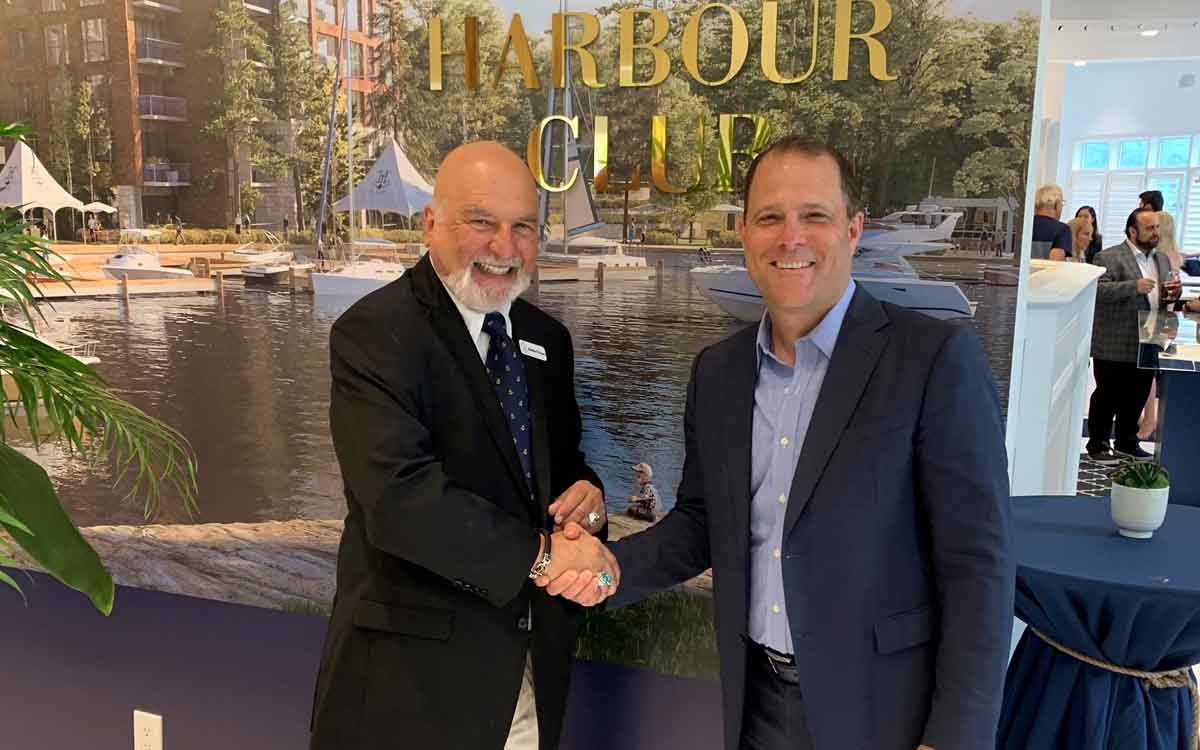 Sheldon D. Rosen of Harbour Club is congratulated on the opening of the sales centre by St. Catharines Mayor Walter Sendzik.
It's been a long time coming.
There were many people in St. Catharines who thought they'd never see the day when a condo sales office in Port Dalhousie would actually open for business, welcome potential customers and sell units. But this past weekend the development known as Harbour Club launched its sales centre, known as the "Sails Pavilion" with a frenzy of interest.
By all accounts it was a successful opening with 40 units sold (out of 120) at an average price of $827,000. According to spokesperson Kate Carnegie, the majority of people are buying the two bedroom plus den units that are between 900 and 1,150 square feet.
From a demographics point of view, Carnegie said the majority of buyers are 60 plus years old and primarily local with most being from St.Catharines followed by Niagara-on-the-Lake.
"There's been unprecedented interest in this loft conversion project, which is something that has never been done before in Niagara. It's easily apparent people understand the unique nature of this waterfront project," says Kim Kunselman, sales representative from Royal LePage.
The building that is being transformed was most recently home to Lincoln Fabrics. The century old building was originally home to Maple Leafs Rubber Company.  Lincoln Fabrics took over in 1955 until it moved their operations to west Niagara in 2017.
The Harbour Club project is one of three condo projects about to be developed or that is already being developed in Port Dalhousie. One of the projects is a condo development next door to the Harbour Club in the Royal Canadian Legion building – a project called Royal Port which is 80 per cent sold.
The other is down the street where various developers have tried for years to get a project off the ground. That development was most recently purchased by Tom Rankin whose company Rankin Construction is also building Royal Port.
After years of in-fighting among local residents and ward councillors opposed to development in the area, progress is being made much to the relief of local business owners who have suffered through some lean times with the "not in my backyard" attitude of some residents causing projects to stall for years.
"Merchants have had a hard time doing business in the past few years," said Sheldon D. Rosen, President, Port Dalhousie Harbour Club. He said The Harbour Club development alone is estimated to bring in an expendable income of about $20 to $30 million. "That is certainly a benefit to local businesses."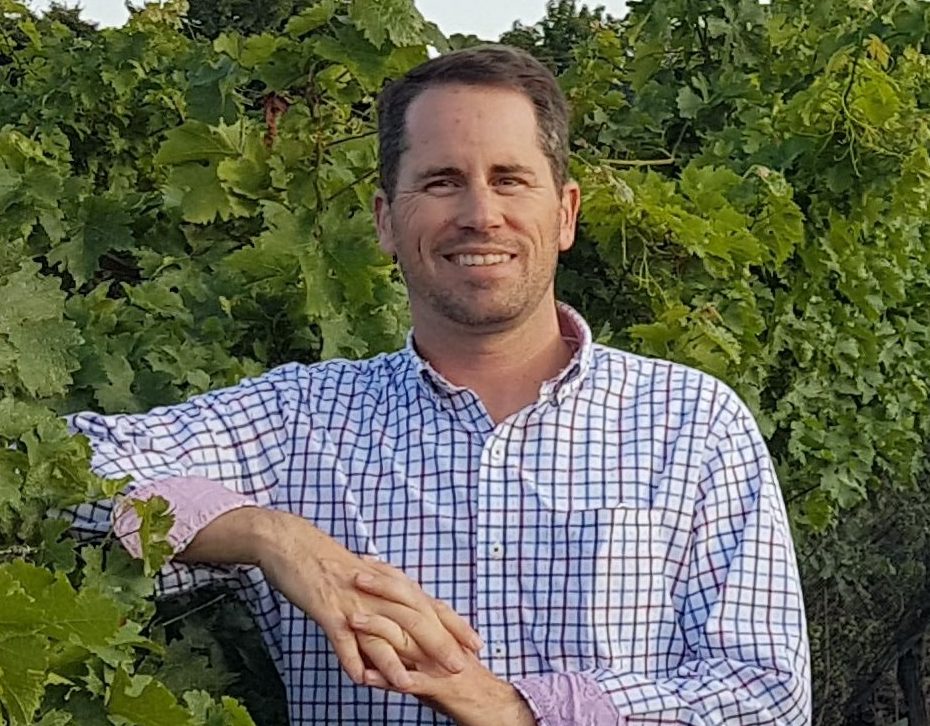 Kevin has spent over two decades as a public relations professional in a variety of sectors including professional sports, the arts, industry and healthcare.  After tiring of the daily commute to Toronto he returned to Niagara and launched The Niagara Independent, an online news source published twice weekly.
He is a graduate of Brock University, Niagara College and the Richard Ivey School of Business. He was named one of Niagara's 40 Under Forty in 2005.
Kevin is most proud of his twin daughters. He is also a triathlete and four-time Ironman finisher.