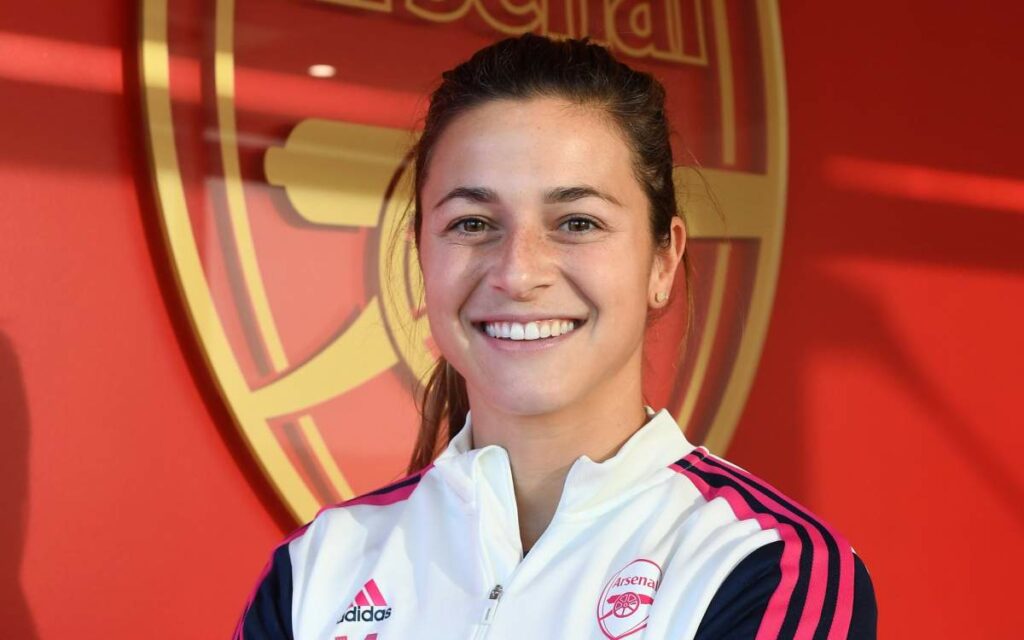 Sabrina D'Angelo is also a member of the Canadian Women's National team. Photo credit: Twitter/Arsenal Women
Just days after the Green Bay Packers signed Niagara Falls native Tyrell Ford, the region was once again on the world sports map when a self-proclaimed, and proud, "Wellander" became the first ever Canadian to sign with the Arsenal Football Club. 
Goalkeeper Sabrina D'Angelo joined the London, England based Arsenal Gunners of the Women's Super League.
"It kind of started to formulate last year," said the 29-year old recently on the Niagara Sports Report on Newstalk 610 CKTB. 
D'Angelo landed in London after playing four years with Vittsjö GIK in Sweden. 
"They (Arsenal) had actually wanted me to go over in the summer, but personally it just didn't sit right with me leaving my Swedish teammates halfway through the season.
London has been great, a wee bit overwhelming for a Wellander like me," D'Angelo chuckled, after comparing Vittsjö to the size of the Rose City. 
"A big city for me, and the train system, and the amount of people here, it's unreal."
Arsenal currently sits in second place in the standings, three points behind Manchester United and Chelsea with a game in hand. 
But it's another London based club that D'Angelo says is Arsenal's main rival. "Tottenham, definitely Tottenham."
After graduating from Notre Dame College School in Welland, D'Angelo took her talents to the University of South Carolina before stops with the Toronto Lady Lynx, Western New York Flash and North Carolina Courage, ultimately heading overseas. 
All that while representing our country as a member of the Canadian Women's National Team, where she's earned 12 caps and won Olympic Gold with Canada at the 2020 Tokyo Olympics. 
"We're in the She Believes Cup coming in February in the U.S.," said D'Angelo. "We'll believe in three different (cities) and we'll be playing the U.S, Brazil and Japan – so exciting there – and I actually think we will come back home (Canada) in April."
Canada is currently ranked sixth in the world heading into this year's Women's World Cup in Australia and New Zealand.
D'Angelo freely admits her career thus far has been surreal. 
"Sometimes I have to pinch myself, and actually tell myself that I'm here. Obviously it was a lot of hard work and a lot of people believing in me that I'm here. 
So many of my teammates helped me get to this point. My family, my friends. 
I have my pinch myself sometimes to snap me back into reality, I'm so grateful for what I do.
That I'm a part of the Women's National Team, and that I'm a part of this Arsenal Club, that I got to live my dream. 
People dream of going to a World Cup or an Olympics, and I'm fortunate that I've been to both. 
It's surreal, it's an honour, I love what I do."
Pretty cool that the first ever Canadian to sign with Arsenal hails from the Rose City – Welland, Ontario.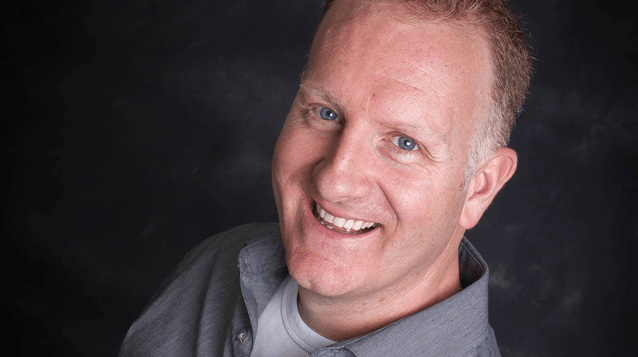 Rod Mawhood is a lifelong Niagara native who has had the pleasure of working in all three mediums – Radio, Print and TV – for over 20 years. His first announcing gig was with the then St. Catharines Stompers. Since then he's worked in radio and TV in Toronto, and currently is the announcer for the Niagara IceDogs and Niagara River Lions.
Rod also covers the Buffalo Bills for FOX Sports and the Buffalo Sabres for NBC Sports.