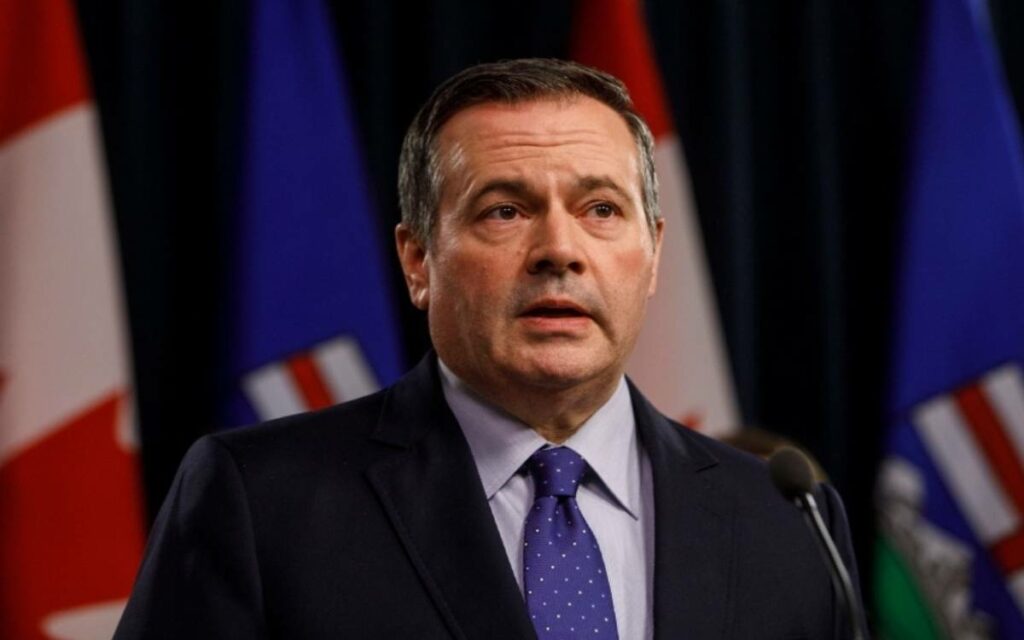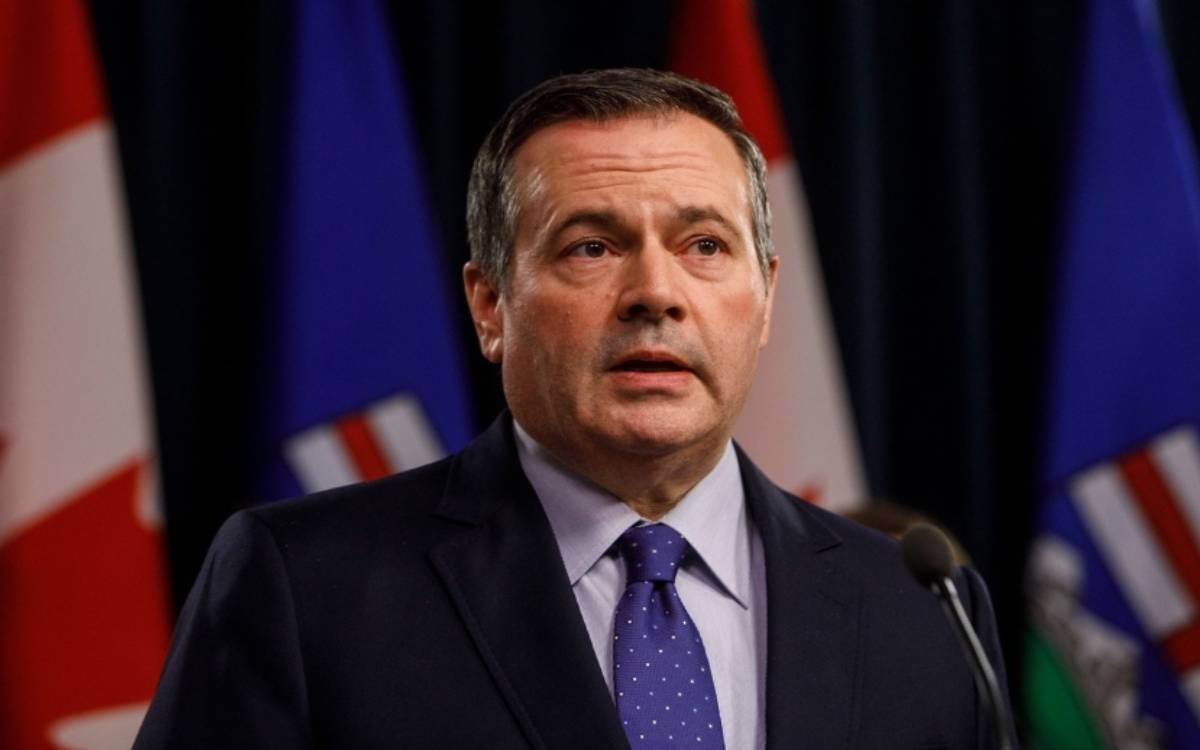 As runaway inflation continues to hammer Canadian consumers, the Alberta government led by Premier Jason Kenney (pictured) recently announced it was suspending its 13 cent per litre tax on gasoline. Photo credit: The Canadian Press/Jason Franson  
A couple of weeks ago, the Alberta government made the welcome announcement that it would be suspending its 13 cent per litre tax on gasoline to provide some relief to beleaguered consumers and businesses. Alberta was in a good position to do this as increasing oil prices meant that the province's finances were rebounding nicely, to the extent that Premier Jason Kenney's government was able to announce a balanced budget. This good news followed years of balance sheet devastation by the previous NDP government, the pandemic, and policies of the federal Liberal government that were punitive to Alberta. 
The gas tax suspension was undoubtedly also motivated by the fact that Premier Kenney is facing a serious challenge to his leadership of the ruling United Conservative Party on April 9, especially in light of the recent byelection victory of his old nemesis Brian Jean. The next Alberta provincial election is also not too far away on May 29, 2023, and a significant gas price reduction can only be a winner at the ballot box. But whatever the motivations, a tax cut like this is good news for overtaxed Albertans.  
In fact, Alberta's action to alleviate some of the cost burden on Canadians should be copied by other provinces and the federal government. At the federal level, there is yet another hike in the carbon tax planned for April 1. With runaway inflation having reached a 30-year record high of 5.7 per cent in February, the last thing Canadians need is further increases in the price of essential goods which will merely fuel more inflation.  
Not content to stop at another carbon tax increase, the federal government will also increase the escalator tax on alcohol on April 1, another unfortunate annual event. To add insult to injury, federal Members of Parliament also enjoy an automatic annual salary increase on April Fool's Day. Tax hikes or other government cost increases should never be automatic and should only be imposed after having been approved by Parliament on a case-by-case basis, and in this instance the timing could not be worse. 
Other provinces should also be looking at following Alberta's example and lowering their taxes on fuel.  There are many different taxes that governments could reduce to alleviate the inflation burden on Canadians and spur economic growth, but reducing fuel taxes in particular has much to commend it.  Fuel taxes are significant in value in all provinces, and highly visible. At a time when concerns are increasing about a global recession driven in part by the Russian invasion of Ukraine, measures to buoy consumer confidence should be given priority by governments. Taxes on fuel also have wide-ranging impacts on inflation as they feed into the prices of all other goods and services.  
In Ontario, prior to the 2018 election PC leader Doug Ford promised to reduce gas taxes by 10 cents per litre. Following his government's election, he claimed that he reduced gas taxes by 4.7 cents per litre by getting rid of the cap-and-trade system that was in place at the time, but then the federal imposition of the carbon tax offset that savings so there was no net gain to Ontario consumers. More recently, Ford has said he will follow through with his original promise only if the provincial reduction is matched by his federal counterparts. Considering the track record of the federal Liberals to date, this is unlikely, but their inaction does not stop Ford from implementing his own tax cut to help offset inflationary pressures and give Ontarians a much-needed break.  
Over the past couple of years, all governments have significantly increased their spending and the burden of debt they are leaving to future taxpayers, using the pandemic as their rationale.  Some of this spending was justified, and some was not. It is now time to reverse this trend and return government spending to a more reasonable level. Reducing taxes on fuel would be an excellent place to start.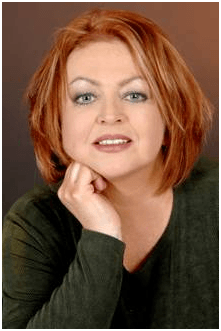 Catherine Swift is President of the Coalition of Concerned Manufacturers & Businesses of Canada (CCMBC). She was previously President of Working Canadians from 2015-2021 & President & CEO of the Canadian Federation of Independent Business (CFIB) from 1995-2014. She was Chief Economist of the CFIB from 1987-1995, Senior Economist with TD Bank from 1983-1987 & held several positions with the federal government from 1976-1983.
She has published numerous articles in journals, magazines & other media on issues such as free trade, finance, entrepreneurship & women business owners. Ms. Swift is a past President of the Empire Club of Canada, a former Director of the CD Howe Institute, the Canadian Youth Business Foundation, SOS Children's Villages, past President of the International Small Business Congress and current Director of the Fraser Institute. She was cited in 2003 & 2012 as one of the most powerful women in Canada by the Women's Executive Network & is a recipient of the Queen's Silver & Gold Jubilee medals.
She has an Honours BA and MA in Economics.