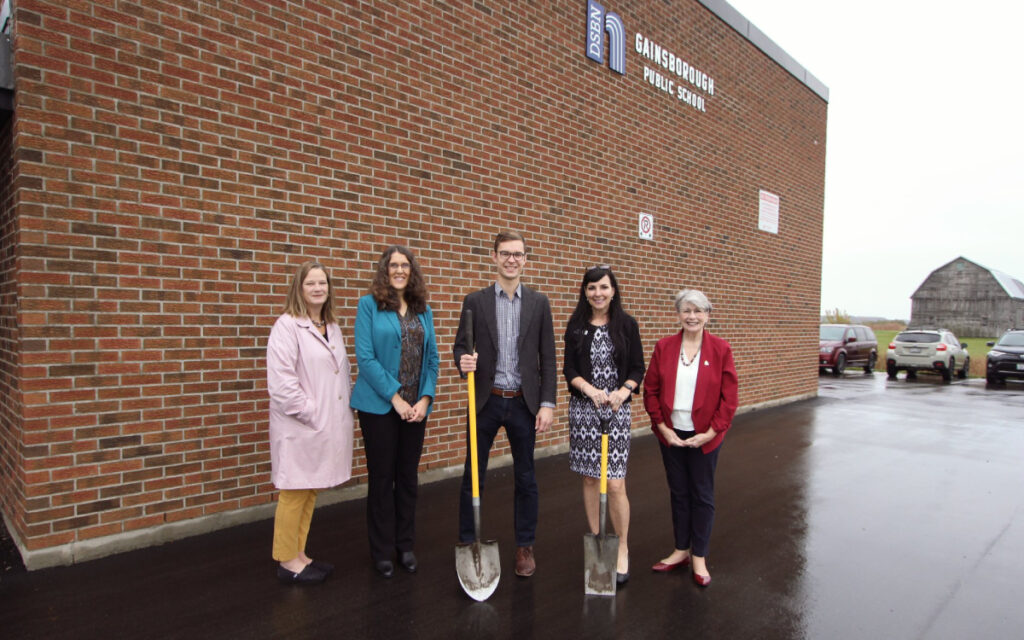 Ontario Government Invests $3.8 Million in New Gymnasium for Gainsborough Public School in St. Anns. Photo Credit: Facebook/Sam Oosterhoff
On October 26th, the Ontario government announced a $3.8 million investment to build a new school gymnasium for the students of Gainsborough Public School in St. Anns. Sam Oosterhoff, who currently serves as the Member of Provincial Parliament for the riding of Niagara West, was on tap for the announcement. 
 "The funding for a new replacement gymnasium at Gainsborough Public School in St. Anns is great news for our community," Oosterhoff said. "This investment will ensure families and students have access to a quality learning environment in the years ahead." 
 Warren Hoshiaki, the Director of Education for The District School Board of Niagara, was also in attendance. "School gymnasiums are multi-purpose spaces – they serve as hubs for athletics and activity, both incredibly important parts of education that also play a positive role in students' mental health and well-being." he stated. "Gyms are also used for other school and community events, making the impact of this new build significant for students and staff as well as families and community members. We appreciate the support of the Ministry of Education to fund this first-rate facility, knowing it will enhance a love of sports, serve the wider community and be enjoyed for many years to come." 
Cheryl Ganann, West Lincoln Mayor, shared great excitement at the announcement. "As a former staff member and parent of two former students at Gainsborough Public School and now as Mayor, I am extremely pleased with this announcement from the Ministry of Education regarding a much-needed gymnasium up-grade that will benefit the entire school community," she said." 
The gymnasium, which will be 4,000 square feet, is a key component of the Ontario government's broader objective to provide a total of $15 billion to support the revitalization of school infrastructure in the coming decade. 
"We are determined to build schools and expansions faster, part of our commitment to modernize schools in fast growing communities," the Hon. Stephen Lecce, Ontario Minister of Education shared. "We are proud to deliver a new, state-of-the-art gymnasium at Gainsborough Public School for families in West Lincoln, along with increasing funding, staffing and a back-to-basic focus on reading, writing and math skills to help ensure students graduate with confidence that they can succeed in good-paying careers." 
"Under Premier Ford's leadership, we are building more state-of-the-art schools to support the needs of Ontario's students, families and growing communities," said the Ontario Minister of Infrastructure, Hon. King Surma. "By investing in innovative and modern learning spaces, we are ensuring students have access to the quality education that will provide them with lifelong skills and education in a safe and healthy environment." 
 "These investments are one of the ways we're delivering on our promise to build Ontario, with an infrastructure budget of more than $148 billion over the next decade."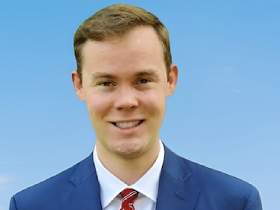 Nick Redekop completed his Honours Bachelor of Arts Degree in Labour Studies at Brock University. He has previously served in municipal and federal politics. In his free time, Nick enjoys following sports, taking part in outdoor activities, and reading biographies. Nick resides in Niagara Falls