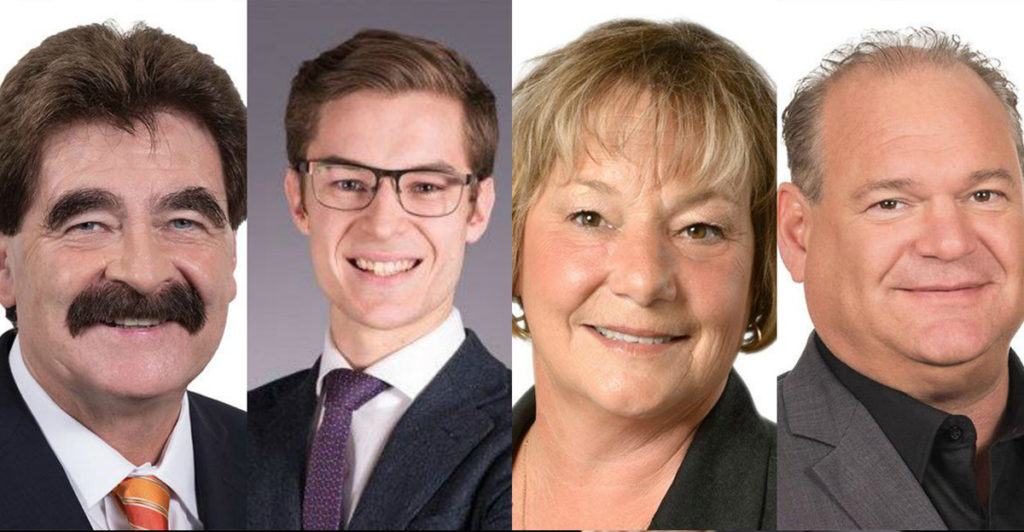 Local NDP candidates held onto ridings they were expected to win and some might say surprisingly stole one away from the longest serving MPP in the Province. Meanwhile Ontario voters handed the PC Party a convincing majority government winning 75 seats to the NDPs 39. The Conservatives even won the popular vote at 40.5%. For Niagara Conservatives it's a bitter sweet election night.
NDP incumbent Wayne Gates kept control of his Niagara Falls riding defeating PC candidate Chuck McShane and Liberal candidate Dean Demizio. In a heated battle with accusations of NDP bullying tactics and tampering of lawn signs, Gates managed to keep his riding orange. When asked for his thoughts on the provincial outcome, McShane said: "I'm very happy for the people of Ontario for electing a majority progressive conservative government. So many things can now be fixed by Mr. Ford and his team that will put Ontario back on track."
Although unsuccessful at his bid to become an MPP McShane said: "Locally, I am of course disappointed that neither April, Sandie or I were able to win a PC seat for Niagara but all three of us will continue to work hard for the betterment of this region regardless. That's who we are and what we believe in."
The Niagara Centre riding saw PC hopeful April Jeffs finish second to NDP candidate Jeff Burch who was parachuted in from outside the riding to replace Cindy Forester who retired. Many political pundits thought Jeffs had a good shot at taking the NDP stronghold but it was not to be as the people of that riding once again voted to return an NDP candidate to Queen's Park.
In St. Catharines, where for the first time in decades, there was a serious challenge to longtime Liberal MPP Jim Bradley, yet another NDP candidate, St. Catharines City Councilor Jennie Stevens won the riding over PC hopeful and fellow councilor Sandie Bellows. This race was the closest among all four Niagara contests. Despite a stellar political career spanning four decades, Bradley was caught up in the want for change and finished a distant third. The Liberals actually failed to hold on to official party status winning only seven seats. They needed eight.
In West Niagara, young PC incumbent Sam Oosterhoff sailed to victory by a wide margin as was expected.
The Niagara PC candidates made a push during the final few days to convince Niagara residents that voting for them will benefit Niagara with all polls predicting a PC majority government. Although the majority government came to fruition the message of electing local PCs to have a strong voice at Queen's Park clearly fell on deaf ears. After a bitter campaign between the NDP and PCs, Niagara will be in tough to get much accomplished on a provincial level over the next four years with three NDP MPPs in opposition. Traditionally governments don't tend to show up in opposition ridings with good news announcements. Time will tell if this tradition will continue.