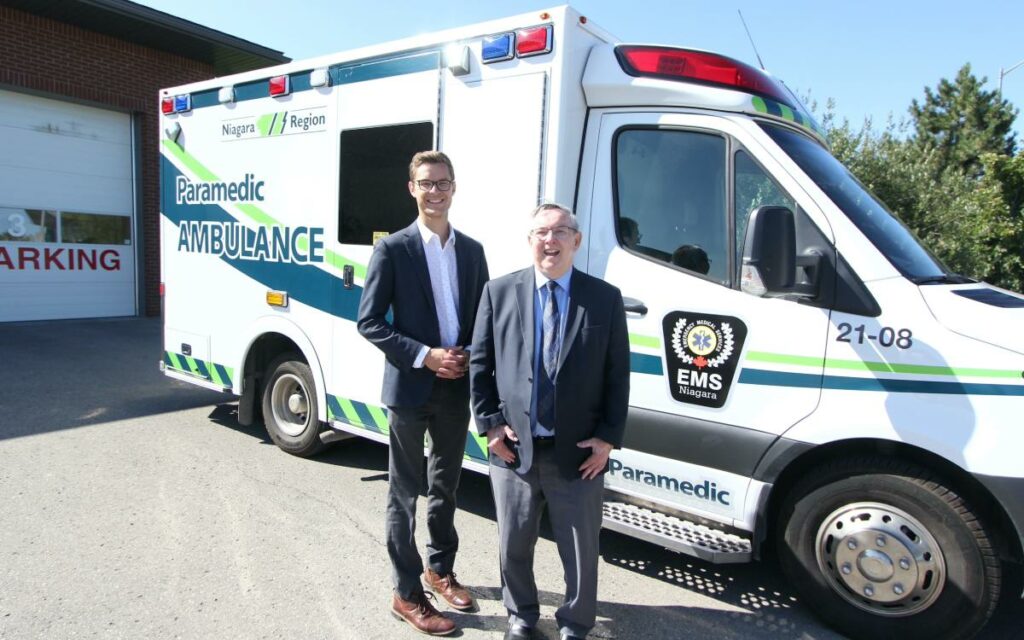 Pictured is MPP for Niagara West Sam Oosterhoff and Niagara Regional Council Char Jim Bradley. Photo credit: Sam Oosterhoff
The Niagara Region will receive an additional $1.8 million in specialized health-care funding over the next three years, the provincial government announced Thursday, September 7. 
The investment, which is part of a broader $51 million province-wide increase to the Dedicated Offload Nurses Program, is targeted at improving Niagara EMS response time, as well as helping ambulances service local patients as soon as possible. 
Sam Oosterhoff currently serves as the Member of Provincial Parliament for the riding of Niagara West. 
"As local MPP, I have been advocating for increased support to our local emergency medical services and offload health workers," Oosterhoff is quoted in a recent press release. "This provincial support through the Dedicated Offload Nurses Program will reduce ambulance wait times, allowing paramedics to respond to other emergency calls."
Jim Bradley, Chair of Niagara Regional Council, was also pleased by the announcement. 
"On behalf of Regional Council, I want to express our appreciation to the provincial government for the meaningful increase in funding that has been directed to the dedicated nursing offload program in Niagara," Bradley said. "With over a million dollars in new funding, these dollars will be used to reduce offload delays at our hospitals and ensure that our paramedics are on the road serving residents, instead of being delayed at local hospitals," he added. 
"As always, we appreciate the ongoing relationship between the Niagara Region and our provincial partners – this is just one more way we are growing better together." 
The provincial government is also topping up funding of the Land Ambulance Service Grant from a total of $26,651,963 yearly to $28,065,084. 
The province will also return to providing $47 million annually to public health units. This fiscal adaptation, scheduled to come into effect on January 1, 2024, will take place as the Ontario government recommits to the 75 per cent provincial, 25 per cent municipal cost-share ratio. Municipal funding increases will be one per cent yearly thereafter. 
The $1.8 million investment is a component of the provincial government's Your Health: A Plan for Connected and Convenient Care initiative. Those interested in hearing more about the plan can do so at the following link.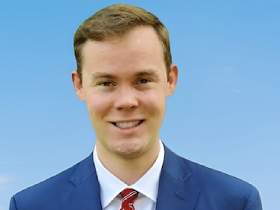 Nick Redekop completed his Honours Bachelor of Arts Degree in Labour Studies at Brock University. He has previously served in municipal and federal politics. In his free time, Nick enjoys following sports, taking part in outdoor activities, and reading biographies. Nick resides in Niagara Falls