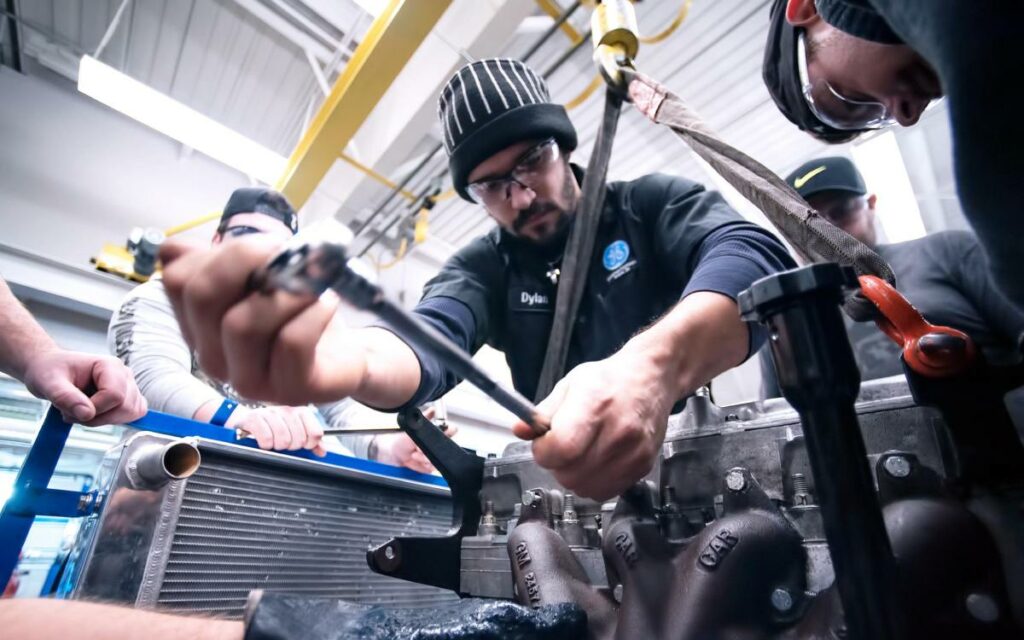 Funding will help address regional labour shortage. Photo credit: Niagara College
On Monday, the Ontario government announced it has invested $812,775 at Niagara College to boost pre-apprenticeship training for in-demand jobs in the skilled trades.
The funding is part of the province's record investment in nearly 100 free pre-apprenticeship programs around Ontario.
"Ontario's skilled trades are vital to the growth of the economy and our government's Plan to Build strategy, offering careers that lead to secure jobs and a good quality of life," said Sam Oosterhoff, MPP for Niagara West.
"We know in-demand jobs in the skilled trades and other critical sectors continue to grow and this important funding helps local postsecondary institutions like Niagara College close the skills gap."
The first intake of the pre-apprenticeship program began in May 2023, with 15 students in each of the three approved streams: Automotive Service Technician, Electrician – Construction and Maintenance, and Industrial Millwright Mechanic. 
The funding from the province helps cover tuition, training materials, tools, personal protective equipment, and employer wage subsidies.
"The pre-apprenticeship program at Niagara College is an exciting opportunity for those who may have considered a career in the skilled trades, but faced barriers to take the next steps," said Fiona Allan, Academic Vice-President at Niagara College.
"Students are benefiting from hands-on training in a supportive environment followed by a paid work placement and industry mentorship. The program is providing eager job seekers a chance to secure long-term employment and is a win for local employers in need of skilled tradespeople."
To help increase participation in the skilled trades, the government has recently made changes including making it easier for high school students to explore these careers, requiring women's-only washrooms on constructions sites, announcing a $224 million investment in building, and upgrading training centres.
The funding announced this week is part of the provincial government's nearly $1.5 billion-dollar investment in the Skilled Trades Strategy from 2021-22 to 2023-24. 
By 2026, one in five job openings in Ontario are projected to be in the skilled trades.