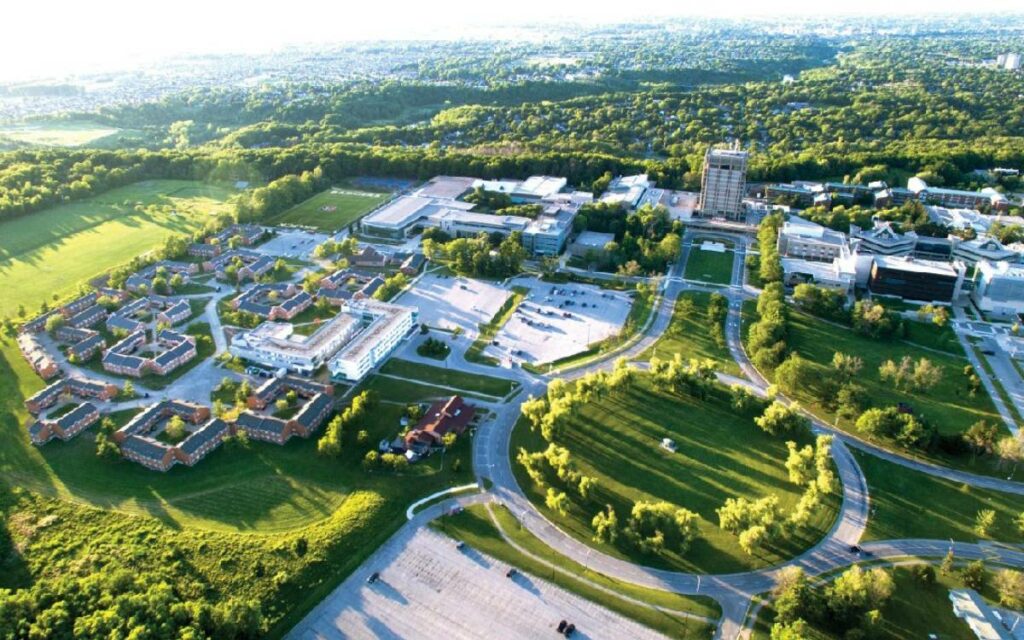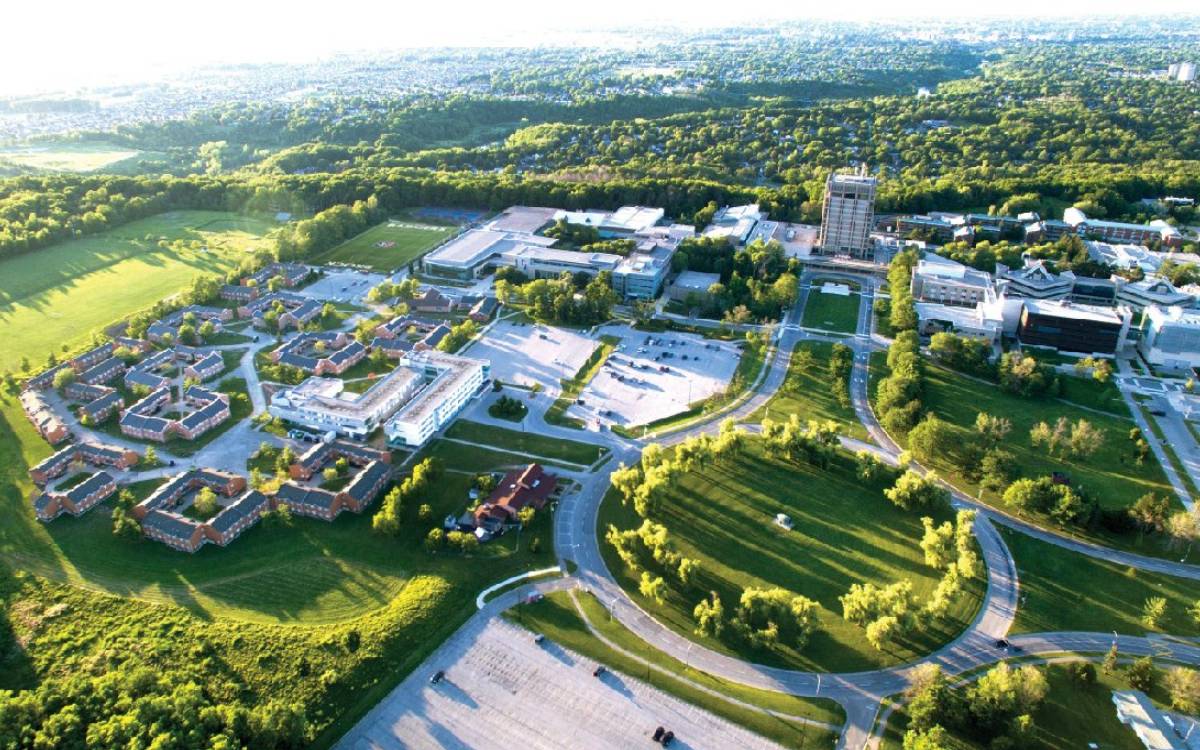 Brock University main campus from above.
It's undeniable: Canadian post-secondary students are suffering.
According to the latest available statistics from the National College Health Assessment survey, 52 per cent of students enrolled at Canadian colleges and universities in 2019 reported feeling so depressed that, at some point in the 12 months preceding the study, "it was difficult to function."
Another 69 per cent of the over-55,000 students that participated in the survey said that they felt "overwhelming anxiety" sometime in the last year.
An incredible 16.4 per cent of Canada's post-secondary attendees said that, at some point in the previous 12 months, they had "seriously considered suicide"; with 2.8 per cent of respondents actually attempting to take their own lives (that's over 60,000 students).
Compared to the general population, the NCHA figures are staggering.
Per the Public Health Agency of Canada , in 2019 2.5 per cent of all Canadians reported having suicidal thoughts in the past year. Though still tragically high, the number is far below the 16.4 per cent of post-secondary students who seriously considered suicide over the same time period. In fact, proportionally speaking, at 2.8 per cent college and university students actually attempted suicide at a higher rate than the general population simply contemplated doing so.
All of the above-mentioned data were collected prior to the Covid-19 pandemic. Needless to say, prolonged isolation and uncertainty appear to only be making the situation worse.
Recognizing the growing crisis at hand, the provincial government recently announced that it would provide an additional $7 million to help Ontario post-secondary students access mental health and addiction services. The supplementary funds are on top of a previously committed $19.25 million set aside for college and university students suffering from new and heightened pressures during Covid-19.
On Thursday of last week, Niagara's two post-secondary institutes learned that they would collectively receive just shy of $750,000 for relevant student services.
On hand for the announcement via Zoom videoconference were Associate Minister of Mental Health and Addictions Michael Tibollo, Niagara West MPP Sam Oosterhoff, Brock University president Dr. Gervan Fearon, and Niagara College president Sean Kennedy. Also present were Dr. Sarah Pennisi, Director of the Student Accessibility and Wellness Centre at Brock, and Lianne Gagnon, Director of Student Services at Niagara College.
"We continue to hear from mental health professionals that our youth are under more pressure and more stress than any recent generation," said Minister Tibollo.
"In these unprecedented times, this investment will help to ensure that the mental health services they need are going to be there to support them, when they need it."
Niagara College will receive $348,749, while Brock University will get $401,020 of the increased funds.
"Our students' health and wellness has always been, and continues to be, a top priority for Niagara College," said President Sean Kennedy. "This new mental health funding will allow us to offer additional support to students in our community and expand our virtual and online resources."
"Brock University is grateful for the province's ongoing commitment to postsecondary students' mental health," said President Gervan Fearon. "This funding [will allow us] to increase our effectiveness and scope in delivering mental health supports for our students."
The $26.25 million total commitment from the province for the 2020/21 academic year represents a $10.25 million increase from 2019/20.