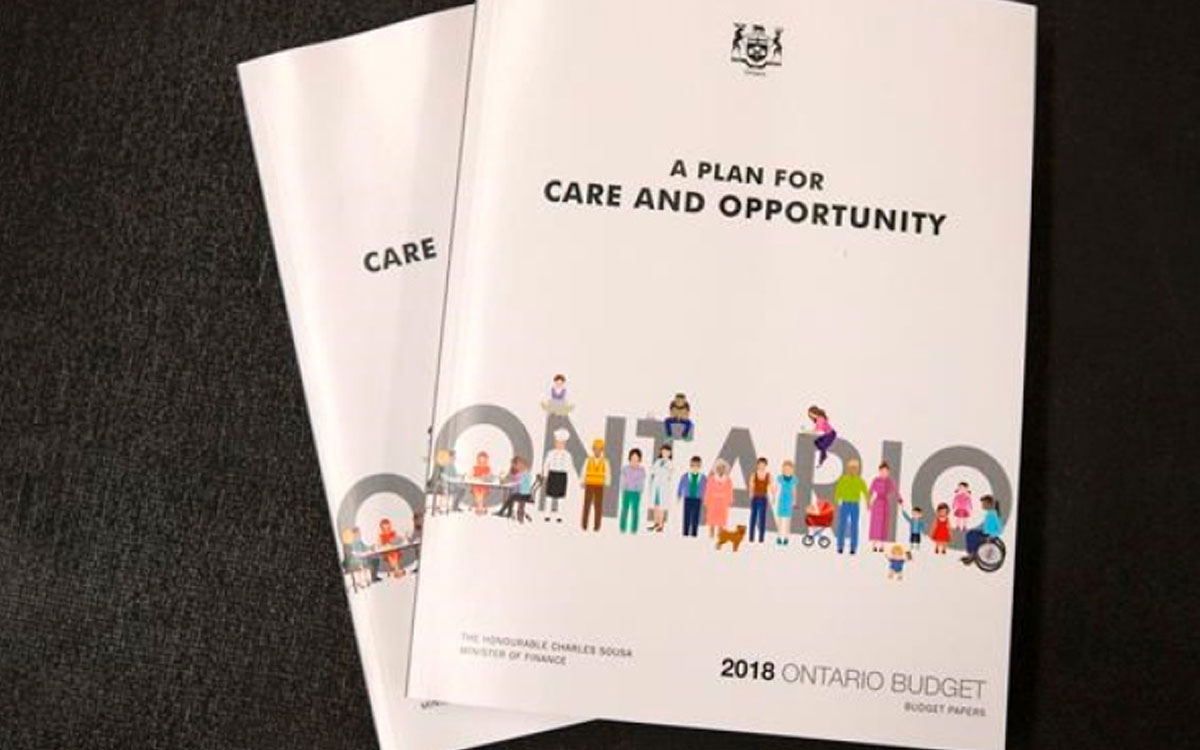 Ontario's Minister of Finance, Charles Sousa has presented the Liberal Government's last budget before the June election. Although filled with a number of interesting proposals and big-spending initiatives in a variety of areas, the question remains how will it be paid for?
Not surprisingly, local reaction by sitting MPPs, as well as candidates for the upcoming election, has been mixed. Long-time St. Catharines Liberal MPP Jim Bradley praised the budget for the number of progressive policies including a significant investment in mental health and addiction services, a provincial drug and dental program, free child-care for kids two and half years old (up to the time they start kindergarten,) and a significant investment of 822 million dollars for hospitals. "It's a budget that reflects what we heard from people during the consultation phase," said Bradley.
The Liberal candidate in the riding of Niagara Falls believes this budget is about fairness. "We're investing in health care, child care and seniors' care to help more Ontario families get ahead. It's really an investment in our future. Our economy is getting stronger, our businesses are creating record numbers of jobs and unemployment is at its lowest rate in a decade. We want to make life more affordable and create new opportunity for businesses across the province."
While local Liberals praised the contents of the budget, both NDP and PC members have a different opinion. Niagara West-Glanbrook MPP Sam Oosterhoff says the document reads more like a last-ditch effort to hold onto power from a government on the ropes, as opposed to a true budget for the province. He said the government hasn't done much for Niagara in the past 15 years and this budget again fails to deliver specific results to the region, including no mention of the West Lincoln Hospital redevelopment or the school closures.
PC MPP hopeful in the Niagara Falls riding, Chuck McShane, says his concern is the increased taxes and the impact on businesses. "A 2-billion-dollar tax increase will certainly have an impact on the people of Niagara and my concern is that, with all this spending and continuing to increase the debt, it will be put on the backs of business owners to bail out the province."
Cindy Forster, NDP MPP believes that the Liberal budget is a disappointing last-ditch pitch for votes. "Wynne's Liberals have had 15 years – if they were serious about their commitments, we would've seen them by now. Wynne's Liberal government has chosen to cut and privatize, driving up our hydro bills, letting childcare become the most expensive in the country, denying universal pharmacare and complete dental coverage to those who need it most. Our communities can do so much better," Forster believes.
The Liberal government won't be balancing the books for yet another year. Instead they are projecting a deficit of $6.7 billion in 2018-2019. The province's books won't be balanced until 2024-25 according to government projections. Ontario's net debt is projected to be $325 billion this year, up from $308.2 billion expected for 2017-18. Interest on the debt is expected to be the fourth biggest expenditure, after health care, education, and children's and social services.