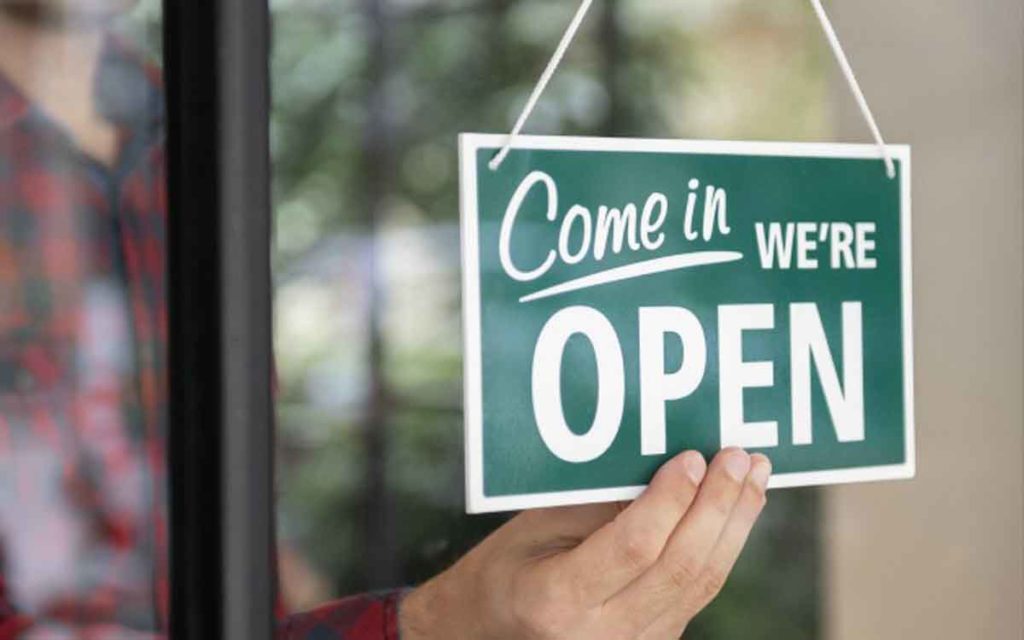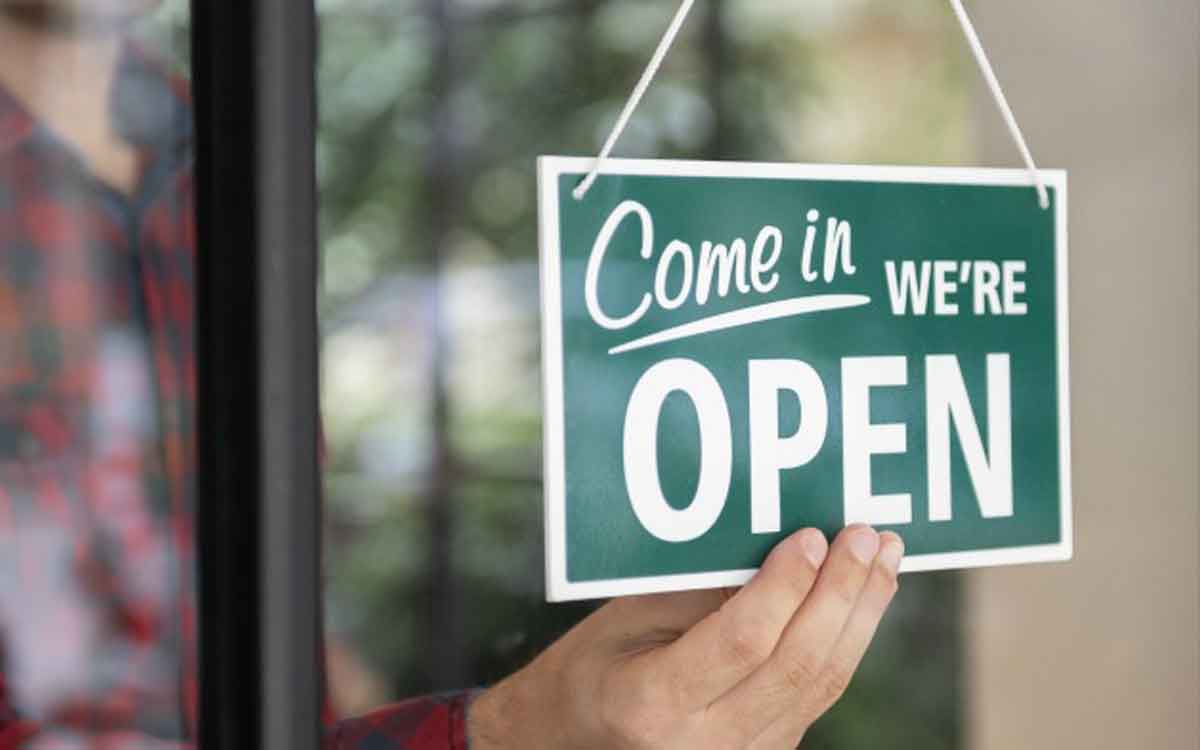 The Ontario government announced yesterday that more businesses will be able to reopen in the next week provided the overall provincial health indicators continue to trend positively.
These businesses must comply with strict health and workplace safety measures to be permitted to reopen.
Starting on May 16, golf courses, marinas, public boat launches, private parks, campgrounds and businesses that board animals will be permitted to reopen.  Golf course clubhouses will be limited to offering washroom facilities and restaurants for takeout only while private parks and campgrounds are limited to accepting trailers and recreational vehicles of those who already have a full season contract.
May 19 will see more businesses across Ontario reopen as well.
Non-shopping mall retail services with a separate street-front entrance are slated to reopen subject to the businesses implementing physical distancing measures prior to opening their doors to the public.  Measures include limiting the number of customers in the store at any one time or booking appointments ahead of time.
Certain health and medical services will also resume, such as in-person counselling and scheduled surgeries.  For surgeries to resume, hospitals must meet provincial guidelines released earlier this month that require hospitals to reserve capacity and supplies for COVID-19 related services.
More personalized services will be coming online again on May 19 such as housekeepers, cooks, cleaning and maintenance services.
"During the last several weeks, the people of Ontario have been called on to make incredible sacrifices to help us stop the spread of COVID-19," said Premier Doug Ford.  "However, we are reopening even more of our businesses beginning this long weekend.  We are taking a cautious, balanced approach to our economic reopening, to protect the health and safety of everyone.
Sam Oosterhoff, Member of Provincial Parliament for Niagara West credited Ontario and Niagara residents for maintaining social distancing measures over the past several weeks.
"Thanks to the actions of millions of responsible Ontarians, and people here in Niagara West, we can begin slowly re-opening more of our economy, based on the recommendations of the Chief Medical Officer of Health of Ontario."
The provincial government along with health and safety associations have released more than 90 safety guidance documents to assist employers in Ontario.  To assist businesses, the provincial government recently launched a Workplace PPE (personal protective equipment) Supplier Directory for business owners.  The province says the directory will provide business owners with an up-to-date list of Ontario companies and business associations that are ready to supply PPE.
"Ontario's businesses stepped up at the outset of this crisis not only to keep their workers and customers safe, but to come forward with innovative ideas and solutions that represent the best of the Ontario Spirit," said Vic Fedeli, Minister of Economic Development, Job Creation and Trade.  "This new website is truly a made-in-Ontario approach with Ontario businesses helping Ontario businesses."
On the local front, the Niagara Region is also looking past COVID-19 and considering options to bolster local testing capacity.  On Tuesday, the Regional Public Health and Social Services Committee endorsed a concept put forward by Niagara-on-the-Lake Hydro representatives that would see a publicly run region wide laboratory capable of testing all Niagara residents within 50 days.
Niagara Falls Regional Councilor and Public Health Committee member Peter Nicholson said he feels increased testing is a step in the right direction and that council should at least explore the proposed idea further.  "We have to have a plan in place, in the event we encounter a second wave of this pandemic in the fall. It is important we do everything possible to keep businesses up and running once our economy starts to reopen.  Local businesses and residents expect this from us."
The committee voted 14-1 in favour of supporting all local initiatives that are intended to fight against COVID-19, including the exploration of a publically run, licensed lab in Niagara.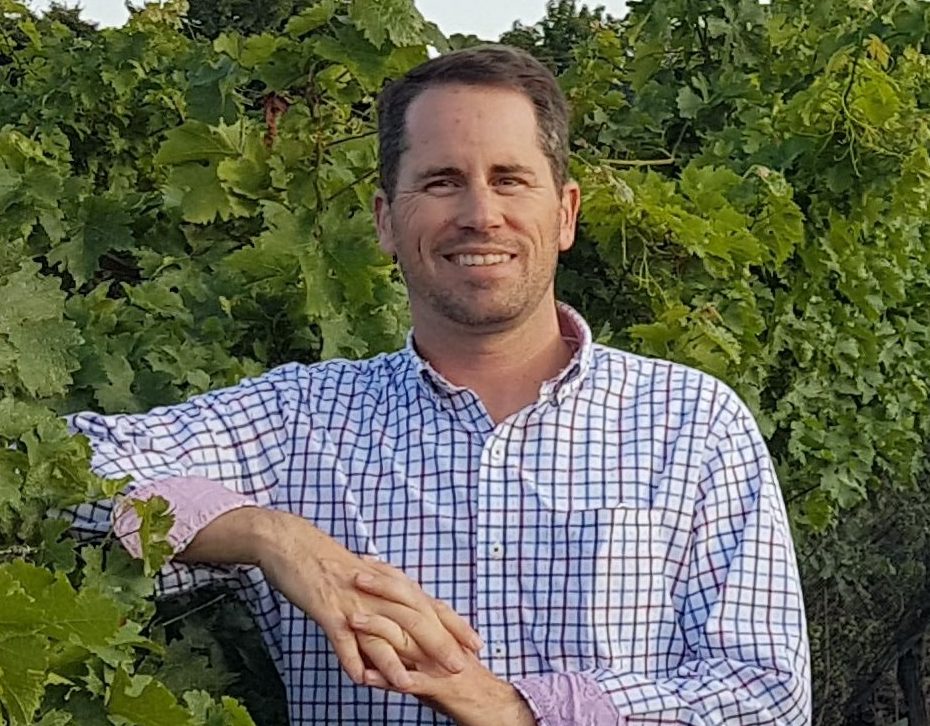 Kevin has spent over two decades as a public relations professional in a variety of sectors including professional sports, the arts, industry and healthcare.  After tiring of the daily commute to Toronto he returned to Niagara and launched The Niagara Independent, an online news source published twice weekly.
He is a graduate of Brock University, Niagara College and the Richard Ivey School of Business. He was named one of Niagara's 40 Under Forty in 2005.
Kevin is most proud of his twin daughters. He is also a triathlete and four-time Ironman finisher.