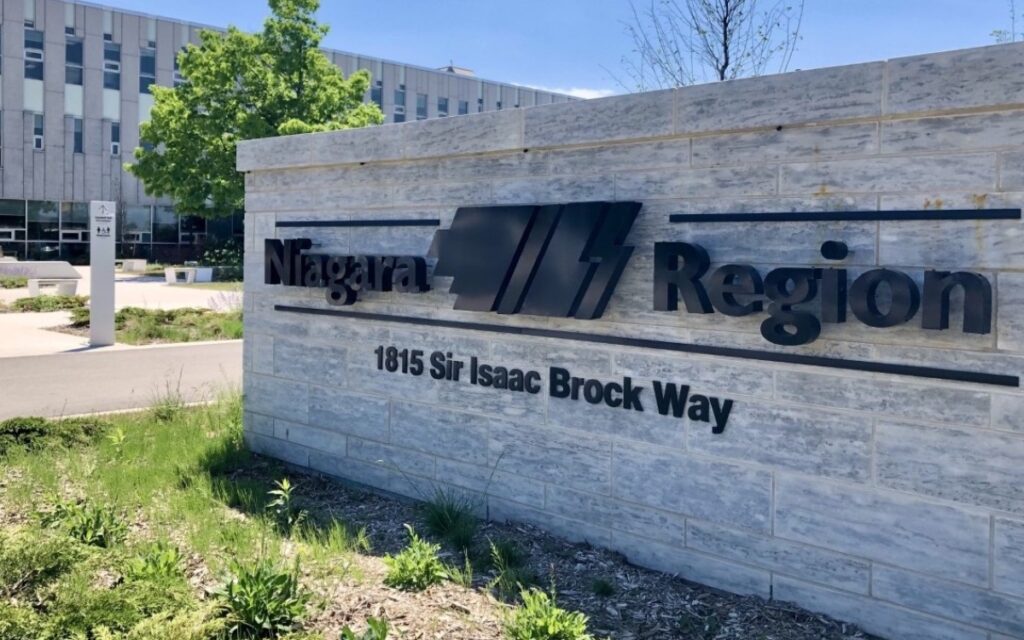 Ontario government set to name facilitator who will review whether Niagara Region 'continues to be relevant' and if its 12 lower-tier municipalities 'are mature enough to pursue dissolution.' Photo credit: The Niagara Independent
It's official: come Jan. 1, 2025 the Region of Peel will be no more and it's three constituent communities of Mississauga, Brampton, and Caledon will become stand-alone single-tier municipalities.
The Ontario government made the announcement Thursday afternoon, with Minister of Municipal Affairs and Housing Steve Clark officially tabling legislation that, once passed, will dissolve Peel's regional government. 
"Our government is working with our municipal partners to provide the tools and autonomy required to deliver on our shared commitments to the people of Ontario, including addressing the housing supply crisis," said Minister Clark. 
"The Region of Peel includes some of the largest and fastest-growing municipalities in Canada and is poised for significant growth over the next decade. Our government is supporting this growth by cutting red tape and improving efficiency while maintaining and improving the high level of local services Mississauga, Brampton and Caledon residents rightly expect."
In the province's press release Thursday, the government said that "in the coming weeks" it will name regional facilitators to assess six of Ontario's other upper-tier governments, including Niagara. 
According to the release, "These facilitators will be tasked with reviewing whether the upper-tier government continues to be relevant to the needs of its communities or whether the lower-tier municipalities are mature enough to pursue dissolution." 
"Where they recommend that a two-tier government is still required, the facilitators will also make recommendations on how they can more effectively respond to the issues facing Ontario's fast-growing municipalities today, particularly when it comes to meeting municipal housing pledges and tackling the housing supply crisis."
The five other upper-tier governments to be assessed include Durham, Halton, Simcoe, Waterloo, and York. 
Locally, amalgamation, municipal reorganization, and getting rid of the Niagara Region entirely have been hot button issues for years. With 13 municipal governments and 126 politicians representing less than 500,000 people, Niagara has been consistently pointed out as a prime example of a bloated system, even by the premier himself.  
When the Ford government launched its initial municipal review at the start of its first mandate, many people in Niagara thought the Region would be dissolved, if not reorganized. 
While, in the end, nothing came of the previous review, the province looks poised to bring about some kind of change this time around, claiming on more than more occasion now that "bold actions" are necessary to give the province's more bloated, inefficient municipalities, like Niagara, the best chance to succeed.
Interestingly, when Minister Clark tabled Bill 39, Better Municipal Government Act, 2022 back in November and originally announced the concept of bringing in facilitators to review particular regions, the province specifically selected Peel, Niagara, and York among all upper-tier governments to reappoint existing regional chairs to ensure "continuity and stability" moving forward.
Necessitating "continuity and stability" through the reappointment of chairs in those areas seems to suggest that Peel, Niagara, and York, in particular, were and are top of the province's list for potential change. 
With Peel's fate now known, could the dissolution of Niagara Region be next?