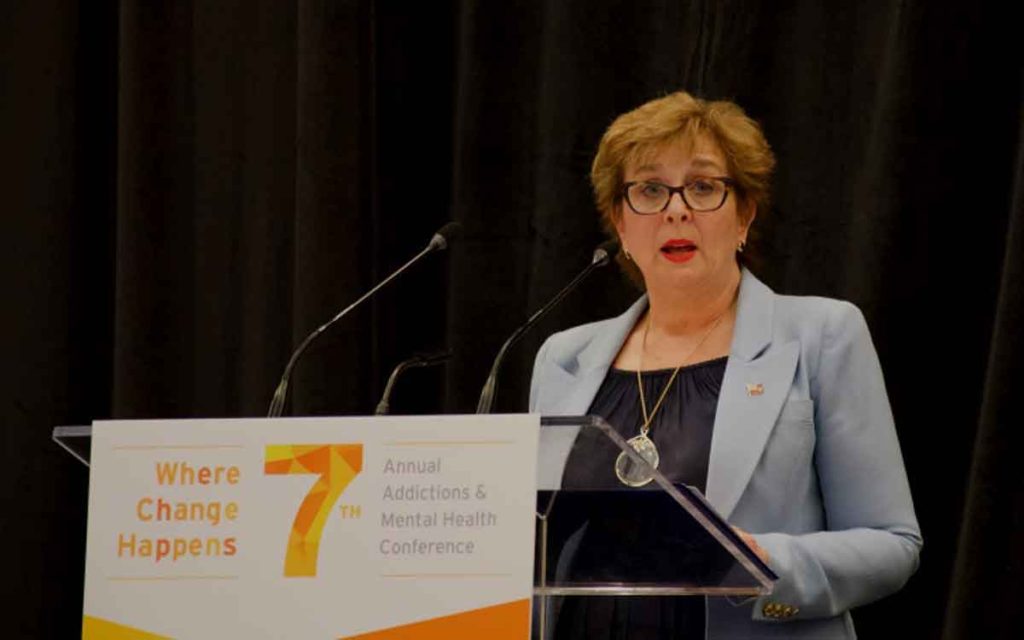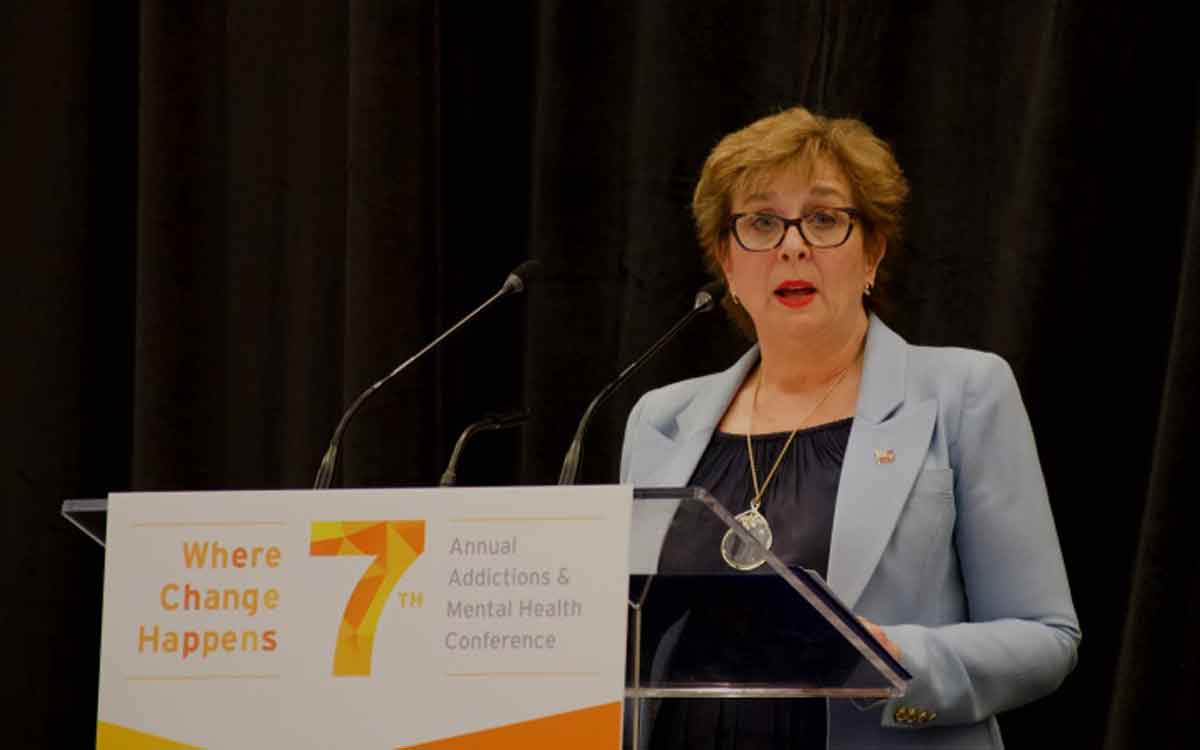 MPP Robin Martin announces the province's plan to create a centre of excellence for mental health and addictions.
It's a disconnected, inconsistent and complicated system for patients and family members to navigate and understand. That is the reason the provincial government announced this week their intention to create a mental health and addictions centre of excellence for Ontario.
Called the Foundations for Promoting and Protecting Mental Health and Addictions Services Act, the legislation, if passed, will set up a provincial body that will coordinate mental health and addiction services, set care standards and deliver a better and more consistent patient experience.
In an interview with The Niagara Independent, Egglinton-Lawerence MPP Robin Martin, who serves as Parliamentary Assistant to the Minister of Health, said the current system of delivering mental health care and addictions services is very fragmented. "We did 19 roundtables across the province, including Niagara, and we learned what's working, where the gaps are and what the consistent problems are, like wait times," explained Martin.
Martin pointed out that while there are some consistent problems across the province each community or region also has their own unique challenges.
The investment for the centre of excellence is pegged at $3.8 billon over 10 years plus an additional $174 million this year for mental health and addiction services in schools, communities and health care centers province wide. Martin said the government is planning to roll out their mental health and addictions strategy over the next three years. Part of that plan will include more resources and support for high schools and universities.
One of the driving forces behind the creation of the centre of excellences is the goal to have better coordinated mental health services. "There are some mental health agencies in communities that people don't even know they exist," said Martin. "People end up going to an emergency department and they are not set up to deal with mental health issues."
The model is based on Cancer Care Ontario which was launched in 1997 and is responsible for things like leading multi-year system planning, entering into funding and service agreements with hospitals and providers, developing and implements information systems, establishing guidelines and standards and tracking performance targets to ensure system-wide improvements in cancer, chronic kidney disease and access to care.
Shaun Baylis, CEO for Pathstone Mental Health, a regional children's mental health facility for Niagara, said that while he didn't know all the details of what this particular model will look like, he did say that a children's mental health centre of excellence already exists. Located in Ottawa the centre has been very helpful and worked out well. Baylis said the centre is quite focused and does a good job with research, providing decision making support, standardization of procedures and developing common assessment tools.
Baylis said one of the system wide issues that still needs to be addressed that bridges both children and adult mental health is caring for patients between the ages of 16 and 25. "Hopefully what will happen is with better coordination we can eliminate that gap."
While the leadership team of the new mental health and addictions centre of excellence has yet to be determined, Martin said there will not be, "a bunch of V.P.s and big buildings". She said the focus is on front line services. Martin also stressed that while there will be a central hub to determine best practice, do research, and better coordinate services, it is not a centralization of services. "We want to actually decentralize service delivery because there are different problems in different communities," said Martin.
While the opposition party has been saying there are massive cuts to mental health services, Martin says the fact is the government is adding money and that they are just changing the way the things operate. "It's a change from the way things were done and people don't like change even though the old way of doing things clearly wasn't working."
"It's about getting value for money. The province pays $36 million a day in interest payments alone and we can't afford to keep doing that," said Martin.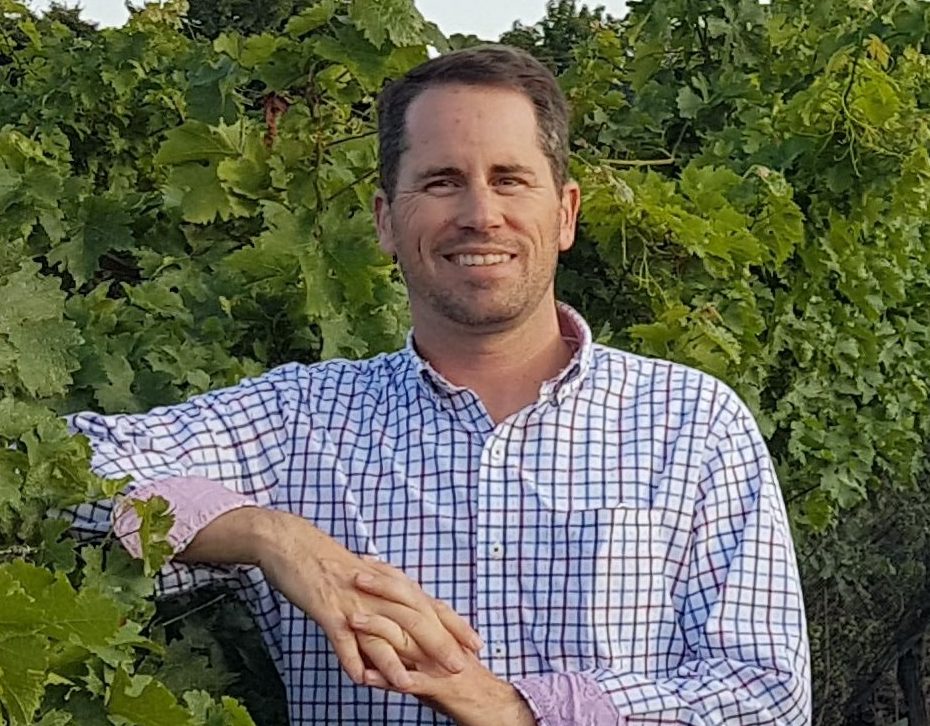 Kevin has spent over two decades as a public relations professional in a variety of sectors including professional sports, the arts, industry and healthcare.  After tiring of the daily commute to Toronto he returned to Niagara and launched The Niagara Independent, an online news source published twice weekly.
He is a graduate of Brock University, Niagara College and the Richard Ivey School of Business. He was named one of Niagara's 40 Under Forty in 2005.
Kevin is most proud of his twin daughters. He is also a triathlete and four-time Ironman finisher.