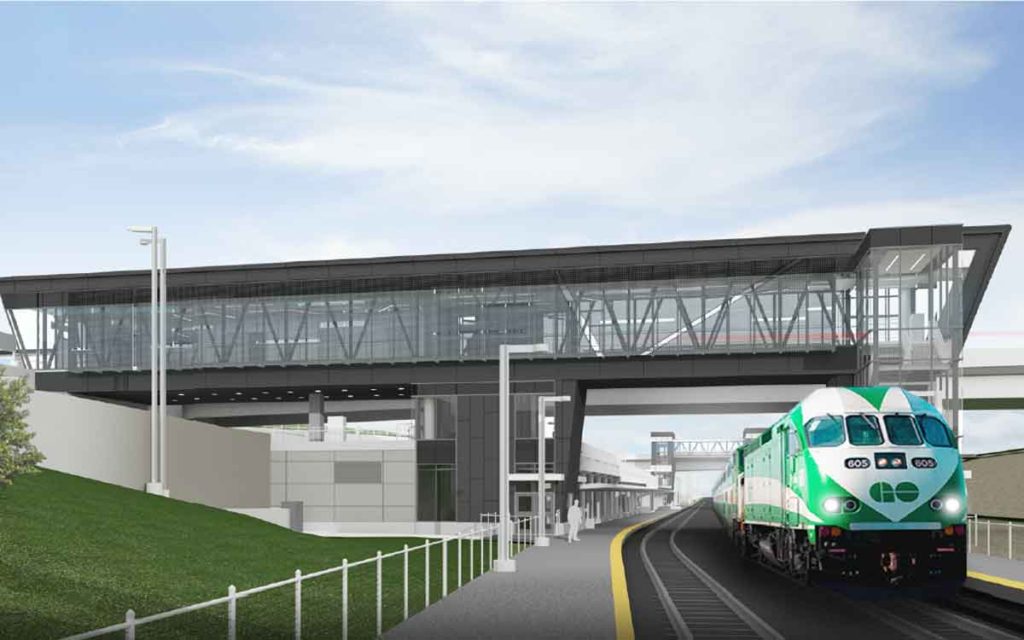 The province is shifting gears with how it wants to proceed with planned GO train projects including the one scheduled for Niagara.
It appears that Niagara residents eagerly awaiting the arrival of GO train services in Niagara may have to wait a little longer than the original timeline. In a letter from Metrolinx CEO Phil Verster to Ontario municipalities expecting new GO services, it states; "… the current delivery process for new GO stations, including Grimsby GO proposed with the Lakeshore West corridor extension to Niagara, will be stopped while we work with you and development partners to determine where there are opportunities for third party investment to deliver them."
Metrolinx is a regional transportation agency created by the Province in 2006, to improve transportation services across the province.
Premier Ford said during the recent provincial campaign that his government would examine the business case for major transportation projects, including GO train service to and from Niagara, before proceeding.
Verster said in his letter that Metrolinx "has consistently planned for the integration of transit and land-use, and this new approach is an exciting opportunity to move this plan forward with each new GO station." His letter goes on to claim that this approach will save tax dollars and exponentially grow transit ridership as well as create and "leverage the true value of transit and deliver much more than just transit stations."
Matt Robinson, the regional staffer managing the GO train file said in a prepared statement; "We have received the letter issued by Metrolinx CEO Phil Verster last evening outlining a new direction for Transit Oriented Development at any new GO stations. We are actively reviewing the new policy direction contained in the letter, what it means for Niagara's GO expansion and have reached out to Metrolinx requesting further clarity. Daily GO train service to Niagara remains one of our highest priorities and we will continue to engage with the executive team at Metrolinx and the Government of Ontario to understand more about this new directive and what it means for us."
The Region's CAO Carmen D'Angelo said he spoke with Verster and said essentially the province is moving away from the model of directly funding and building GO stations and that they want to see the private sector get involved with these projects incorporating commercial and residential along with the GO stations. "It's similar to a European model where everything is on the same footprint and it builds a community hub," said D'Angelo. He pointed to examples of Burlington where you have a Walmart and a new condo on the same footprint as the GO station and also the GO station at Mimico.
"In Niagara we are well positioned for this model. We will be taking our full detailed report to council and seeking policy direction," explained D'Angelo.
D'Angelo was clear that this does not mean in any way that the Niagara GO project is cancelled or in jeopardy.