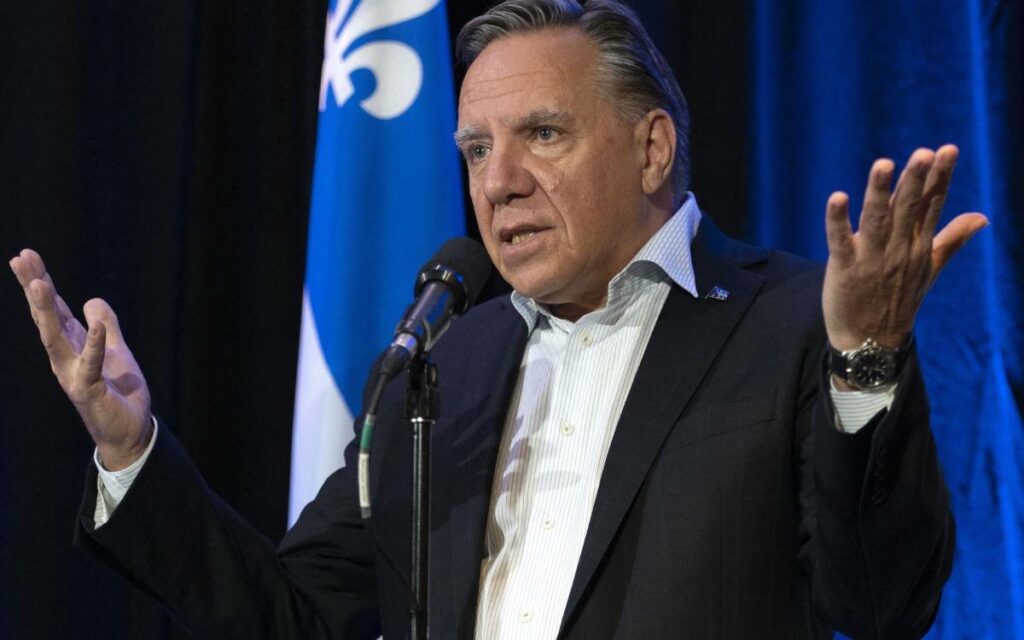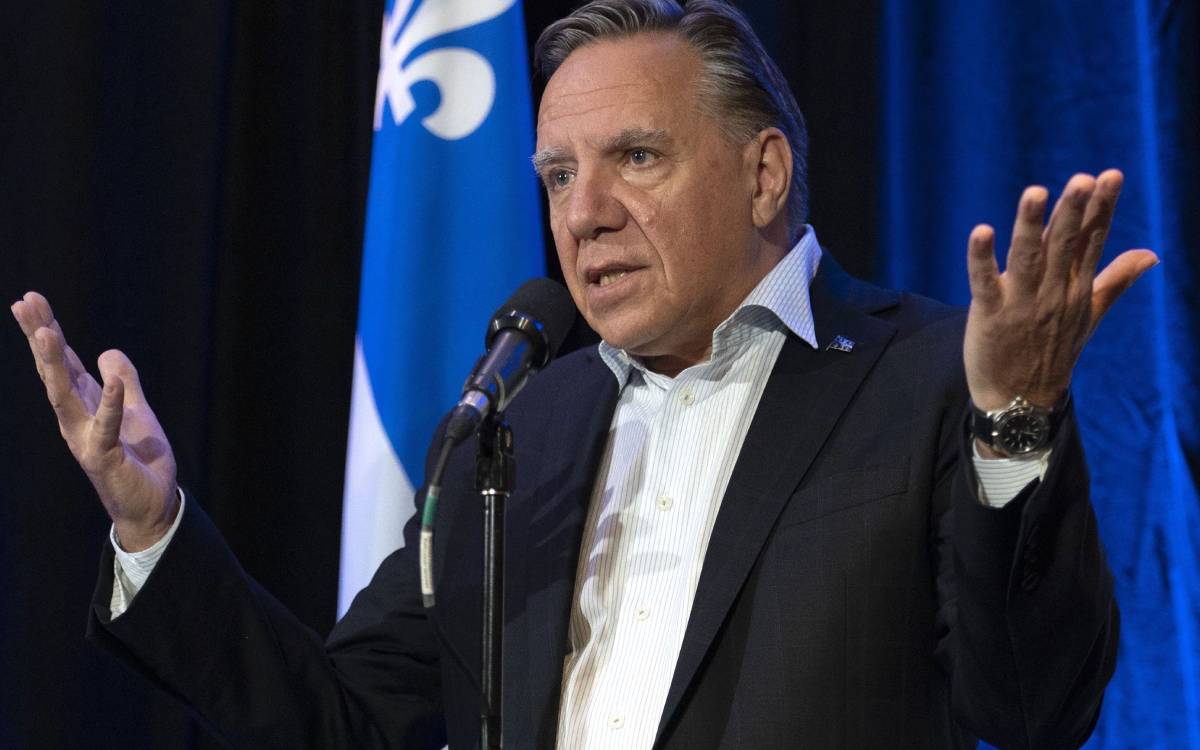 Premier of Quebec Francois Legault. Legault has been the only Canadian premier to really wade into the current federal election at any considerable depth. Just a few days ago, the leader of Canada's second largest province came out in support of the Conservative Party's Erin O'Toole, calling the NDP and Liberals "dangerous". Photo credit: The Canadian Press/Jacques Boissinot
Canada has a checkered history of provincial government involvement in federal elections, and this current election is no exception. Quebec Premier Francois Legault surprised a lot of people last week when, just a few hours before the English leaders' debate, he essentially endorsed federal Conservative leader Erin O'Toole. Legault's apparent motivation for this was that he believed O'Toole was much more likely to respect provincial jurisdiction and stay out of Quebec's affairs than the other party leaders.  Legault warned Quebecers against voting for the Liberals, NDP or Green Party, stating that "those three parties, they are not ready to transfer powers to the Quebec government".  
This tacit endorsement was widely viewed as a boon to Conservative fortunes in Quebec, but might also end up as a negative in some other provinces where the electorate resent the strong influence of Quebec on federal policies. Current polls put the Conservatives in a fairly distant third place in Quebec at about 20 per cent support, while the Bloc Quebecois and the Liberals are each registering around 30 per cent.  
In Ontario, the largest province with the most federal ridings, Premier Doug Ford has been reasonably restrained. Early on in the federal election campaign, it was rumoured that Ford had instructed his ministers not to campaign with federal Conservatives. Unlike the 2019 federal election, when Ford's popularity was at a low ebb, it was federal Conservative leader Andrew Scheer that avoided being associated with Ford. Ford's popularity has improved considerably since then, such that he has to date been distancing himself from Erin O'Toole. With less than a week to go before the federal election, it does appear that there has been much less collaboration between the Ontario and federal Conservatives than we have seen in past elections.    
The contentious issue of vaccine passports did, however, recently cause Ford and Trudeau to exchange some barbs. When Ford claimed for some time that he had no plans to introduce a vaccine passport, Trudeau was highly critical. Then, as Ford ultimately changed his tune and announced his plans to put such a passport in place, Trudeau tried to take credit by claiming promised federal financial support was the reason Ford came on board. For his part, Ford stated that it was Trudeau's fault that vaccine passports were being delayed due to the "unnecessary" federal election. Ford claimed that it should have been the responsibility of the federal government to establish a vaccine passport in the first place, so that there would be consistency across Canada, but that Trudeau's election timing got in the way.  
Other provincial leaders have been relatively subdued in their approach to this federal election. Unlike 2019, when Alberta Premier Jason Kenney vowed to actively oppose Trudeau's leadership, Kenney has not been as vocal this time although some Ottawa-bashing is always a popular sport in Alberta. Trudeau has not hesitated to attack Kenney though, likely because Kenney's own approval numbers are down.  But as there is little chance of much electoral gain for the federal Liberals in Alberta, spending much time criticizing the province's Conservatives is likely to be a waste. There has also been a distinct lack of fireworks in Saskatchewan, another jurisdiction where federal Liberal prospects are slim.  
British Columbia is emerging as a key battleground in this election, with both Conservative and NDP gains looking positive at the expense of Liberals. Instead of attacking the popular NDP Premier John Horgan, however, Trudeau has chosen to emphasize collaborative initiatives between the federal government and the province, such as the daycare agreement that was signed recently.  
The Atlantic provinces are usually reliably Liberal voters in federal elections, but the surprise election of a majority Conservative government in Nova Scotia last month has given new hope to the federal Conservative Party. Polls in this region also show that both NDP and Conservative prospects are looking up. Generally speaking, Atlantic provincial leaders have been staying out of the election fray and keeping their powder dry.  
As a general rule, it is wise for provincial leaders to maintain a low profile during a federal election as they are unsure of who they will be dealing with post-election so it's best to hedge their bets. This is especially true in the current circumstances where the federal Liberals and Conservatives are running neck-and-neck.  
The extremely short duration of this federal campaign, plus the fact that most premiers are still fully occupied dealing with the fourth wave of the pandemic, has also reduced the likelihood of more provincial involvement in the federal election. And despite the undeniable entertainment value of dueling politicians, Canadians are usually best served when our political leaders are collaborating, not at each other's throats.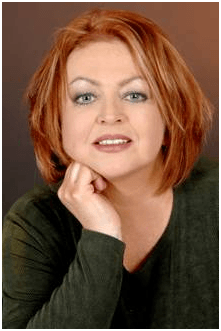 Catherine Swift is President of the Coalition of Concerned Manufacturers & Businesses of Canada (CCMBC). She was previously President of Working Canadians from 2015-2021 & President & CEO of the Canadian Federation of Independent Business (CFIB) from 1995-2014. She was Chief Economist of the CFIB from 1987-1995, Senior Economist with TD Bank from 1983-1987 & held several positions with the federal government from 1976-1983.
She has published numerous articles in journals, magazines & other media on issues such as free trade, finance, entrepreneurship & women business owners. Ms. Swift is a past President of the Empire Club of Canada, a former Director of the CD Howe Institute, the Canadian Youth Business Foundation, SOS Children's Villages, past President of the International Small Business Congress and current Director of the Fraser Institute. She was cited in 2003 & 2012 as one of the most powerful women in Canada by the Women's Executive Network & is a recipient of the Queen's Silver & Gold Jubilee medals.
She has an Honours BA and MA in Economics.