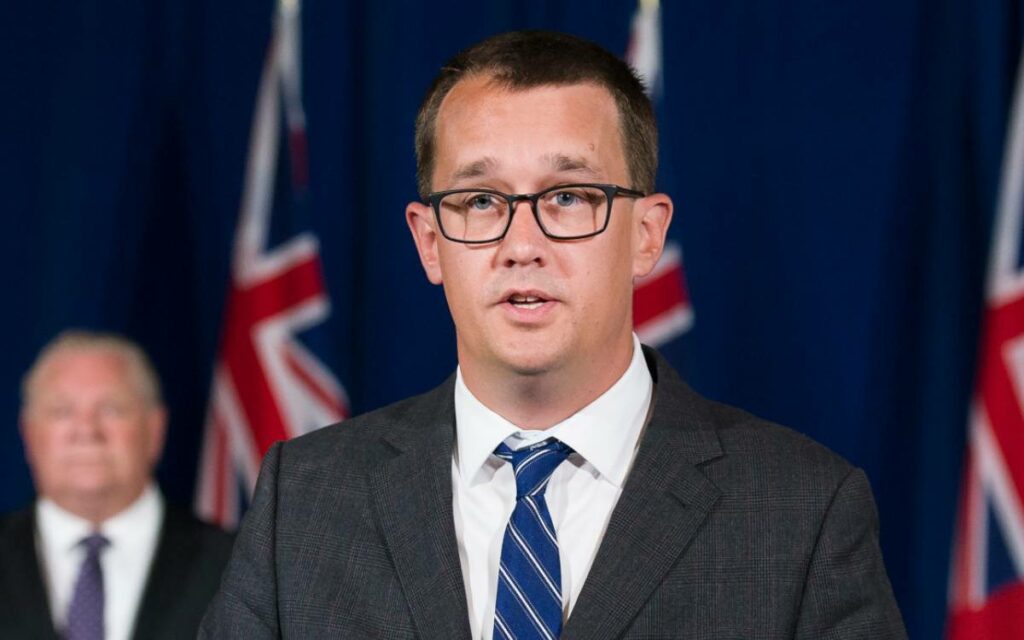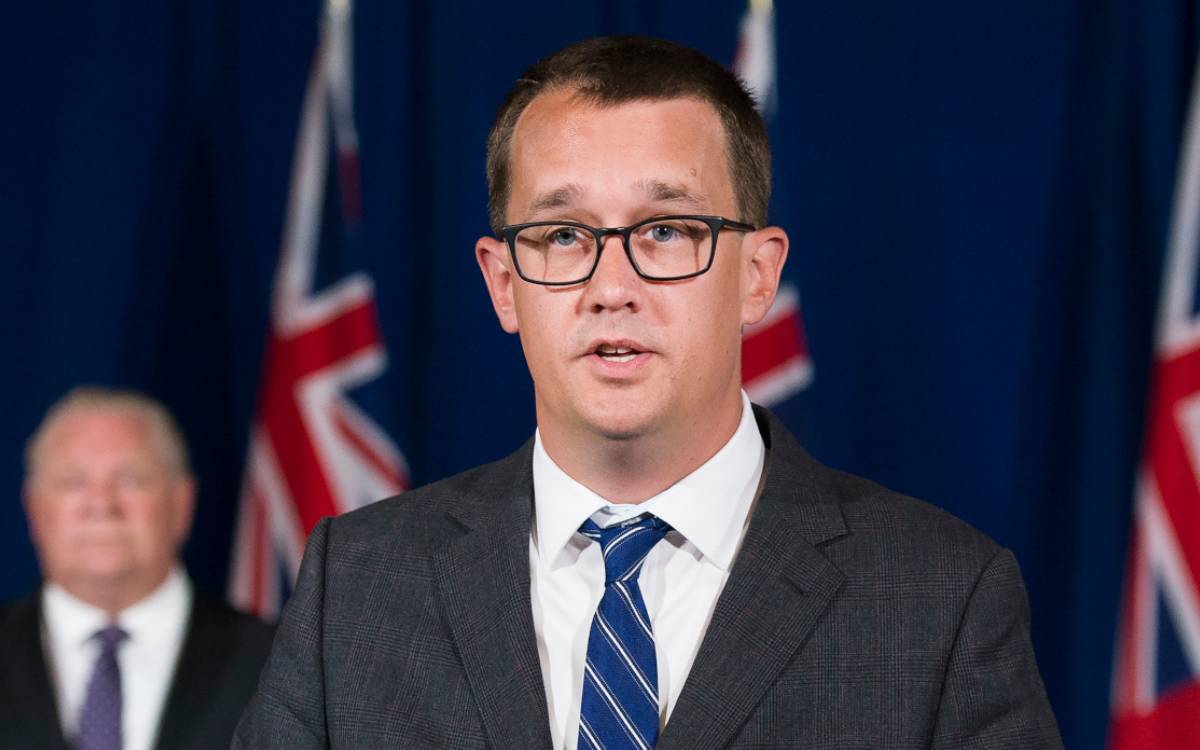 With an ever-growing backlog of new applicants, and significant need for more labour across the country, one would think the Trudeau government would jump at the opportunity for help from its provincial counterparts. And yet, as is typical with this federal government, the Liberals are dragging their feet, promising to 'look into' the problem. Pictured is Ontario Minister of Labour, Immigration, Training and Skills Development Monte McNaughton. McNaughton has led the provincial efforts for more control over immigration. Photo credit: The Canadian Press/Nathan Denette
Prior to an upcoming meeting of federal and provincial immigration ministers from across Canada, several provinces have made a plea to have more say about the qualifications of immigrants coming to their provinces. Ontario, Alberta, Saskatchewan, and Manitoba have all asked federal Minister of Immigration Sean Fraser for more freedom to select immigrants based on the skill sets that are most badly needed in their respective provinces.  
Citing widespread labour shortages, especially in the skilled trades and health care professions, Ontario Minister of Labour, Immigration, Training and Skills Development Monte McNaughton said he was asking the federal government to double the number of skilled immigrants the province was permitted to select from 9,000 last year to 18,000 this year. 
Total immigration into Ontario is expected to be around 211,000 in 2022, so the 18,000 target is still a fairly small proportion of the total. Instead of the 18,000, the federal government permitted Ontario to choose only an additional 700. Other provinces were allowed to select similarly low percentages of the total, with the exception of Quebec which chose fully 55.8 per cent of its 50,000 immigrants this year.  
Since its election in 2015, the Trudeau government has shifted the emphasis of the immigration system away from so-called economic immigrants, who are selected on the basis that they have skills needed in Canada, to more of a focus on family reunification and refugee settlement. The Liberals have also increased overall immigration numbers to record levels at about 400,000 annually. Considering Canada's aging population, coupled with high immigration levels that are not focused on needed skills, it is not surprising that labour and housing shortages in Canada are so acute.   
Although the Liberals were highly critical of the Harper government's immigration record, citing large backlogs for immigrant approvals, the current waiting list is at an all-time high of 2.7 million applications. The backlog is also growing rapidly – just a year ago it was at 1.5 million and it is currently increasing at roughly 1,000 applications daily. Businesses regularly report that their biggest problem in trying to recruit people from outside of Canada is the delay in processing applications. You would think that within such a chaotic system, the federal government would welcome more assistance from the provinces, but instead Trudeau has created yet another "special committee" to look into the problem. 
McNaughton stated that Ontario was able to process applications within 90 days as compared to the federal government's lengthy wait time of as much as 42 months, and the province has also streamlined the process of recognizing foreign credentials in various trades and professions. 
Another cause of labour shortages in the private sector is likely to be robust hiring in government.  While some Liberal politicians have boasted about the economy "roaring back" after the pandemic and recent employment levels meeting or exceeding their pre-pandemic peak, an analysis of where the employment growth is happening shows that about 90 per cent has been in the public sector. At a time when demographics are limiting labour force growth and even record-high immigration numbers don't seem to be making much of a dent in the problem, this is no time for government to be expanding so rapidly at the expense of the private sector.  
Government is notoriously slow at adopting technological change that could improve efficiencies as public sector unions fight new technology tooth and nail as it typically replaces jobs. As well, the ranks of government swelled during the pandemic and as that crisis is hopefully now abating, this should be a time for governments to shrink back to pre-pandemic levels, not expand even more. Overly generous pandemic income support programs also kept people out of the labour force for extended periods, and there is likely still some of that going on as potential workers have not yet exhausted their savings. 
The current labour shortage is taking place for a number of reasons, and the longer it persists the more of a drag it will impose on Canadian economic growth. The federal government should listen to the provinces and lighten up its control over the composition of immigration. But sadly, it seems that, as is customary with this Liberal government, politics and optics are once again taking precedence over sensible economic policy.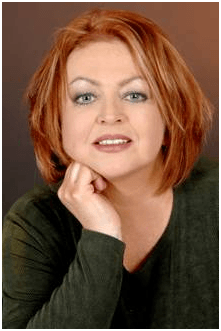 Catherine Swift is President of the Coalition of Concerned Manufacturers & Businesses of Canada (CCMBC). She was previously President of Working Canadians from 2015-2021 & President & CEO of the Canadian Federation of Independent Business (CFIB) from 1995-2014. She was Chief Economist of the CFIB from 1987-1995, Senior Economist with TD Bank from 1983-1987 & held several positions with the federal government from 1976-1983.
She has published numerous articles in journals, magazines & other media on issues such as free trade, finance, entrepreneurship & women business owners. Ms. Swift is a past President of the Empire Club of Canada, a former Director of the CD Howe Institute, the Canadian Youth Business Foundation, SOS Children's Villages, past President of the International Small Business Congress and current Director of the Fraser Institute. She was cited in 2003 & 2012 as one of the most powerful women in Canada by the Women's Executive Network & is a recipient of the Queen's Silver & Gold Jubilee medals.
She has an Honours BA and MA in Economics.