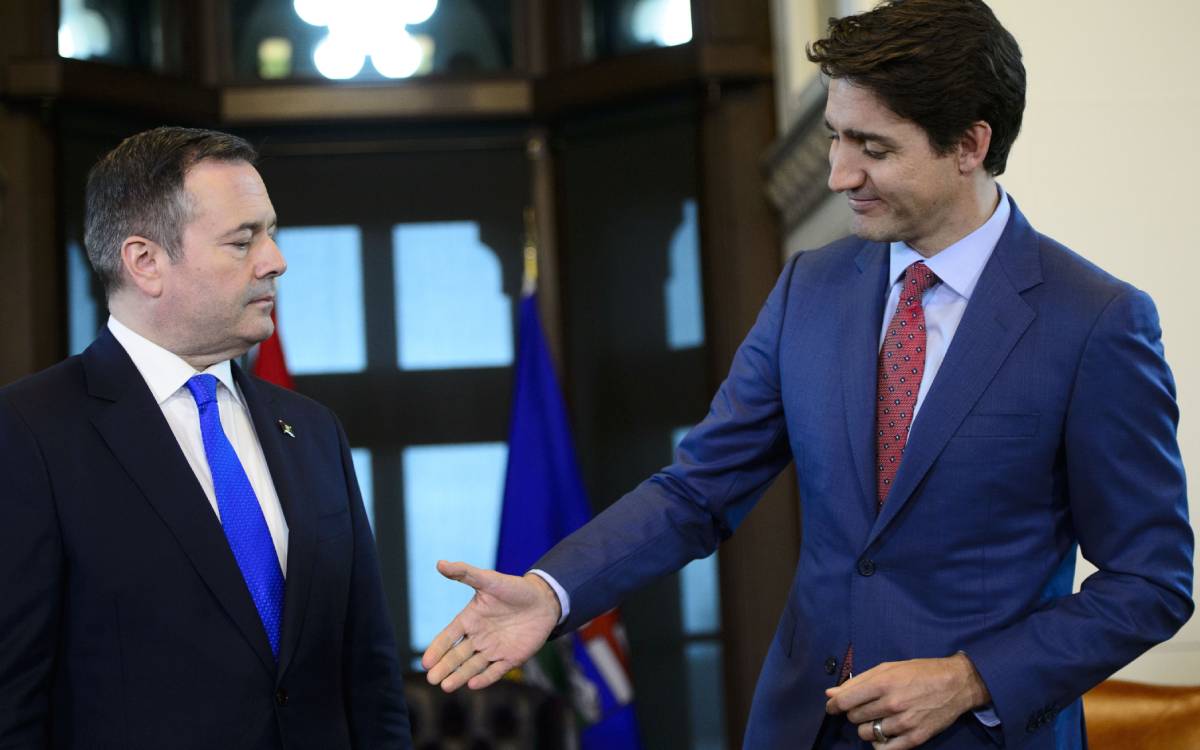 Prime Minister Justin Trudeau offers his hand to Alberta Premier Jason Kenney, May 2, 2019. Photo credit: The Canadian Press/Sean Kilpatrick
As a surprise to no one, Prime Minister Justin Trudeau called the long-awaited federal election this past weekend. While it is still uncertain whether provincial politicians will choose to get involved in campaigning for or against federal candidates or parties, there are many issues in the provincial domain that will be front and centre in the weeks leading up to September 20.   
Federal governments of every political stripe have played provinces off against each other to some degree, but the current federal Liberal government made it into an art form. For instance, the Trudeau government has repeatedly implemented policies that harm Alberta's fossil fuel industry, yet have supported the very same industry in Newfoundland, despite the supposed opposition of the federal Liberals to fossil fuels in general. Various punitive environmental policies have been imposed on industries that are high emitters of greenhouse gases, yet heavily polluting businesses such as a cement plant in Quebec are able to access exemptions. 
Clearly, the Trudeau government is not so much attached to being consistent on issues they supposedly care so much about as they are willing to change their views when Liberal votes are at stake. 
As a part of the so-called national child care initiative, Trudeau recently announced that fully $6 billion over 5 years would go to Quebec to "strengthen" the existing daycare system in that province. Quebec already has the most heavily subsidized daycare system in Canada, courtesy in large part to the roughly $13 billion the province receives annually from the rest of Canada. The Alberta government was said to be furious at the $6 billion promised to Quebec, and there is no doubt that it was very much meant to be a stick in the eye of Alberta from the federal Liberals. Alberta Premier Jason Kenney noted that Quebec had been offered the same arrangement that the Trudeau government had rejected for Alberta.
Despite Trudeau's early claims that he would bring in a new era of harmonious federal/provincial relations, he has been more divisive than any federal government in many years, such that national unity is currently in a very precarious state, with a significant separatist movement brewing in Alberta and other parts of western Canada.   
The recent $6 billion promised to Quebec comes with no strings attached – basically the province can spend it on anything they want, despite the claim that the funds are intended for child care. In other words, the $6 billion is merely an additional gift from the taxpaying parts of Canada to Quebec, with the hope that it will buy many votes in the upcoming election. Quebec Premier Francois Legault boasted that although monies promised to other provinces for child care had conditions attached, Quebec's generous $6 billion had no such limitations. How very reassuring for taxpayers who are required to ante up no matter their own view on such large expenditures of their money. 
Vote-rich Quebec and Ontario are the prizes in any federal election, as they together account for 199 of the national total of 338 seats in the House of Commons. Although no such rich deal on daycare has as yet been reached with Ontario, unless something changes very soon it is likely that Trudeau will use this fact in an attempt to criticize the Ford government during the federal election, hoping that such criticism will rub off on the federal Conservatives. In the 2019 federal election, Trudeau regularly made negative comments about Ford and his colleagues, and there is every reason to suggest he will repeat that performance in the coming weeks.  
In the eastern part of the country, provinces there can usually be counted on to vote Liberal as these heavily indebted jurisdictions want to continue to be able to be propped up financially by the rest of the country. Perhaps to underline this dependence, the Trudeau government recently committed over $5 billion to Newfoundland to support the disastrous Muskrat Falls hydroelectric project. Newfoundland is effectively bankrupt because of failed projects like Muskrat Falls and massive unfunded liabilities in their public sector pensions and benefits, and even this large transfer from the federal government will likely only keep the wolf from the door for another short period of time and will not resolve the province's significant financial sinkhole.  
During its almost six years in power, this Liberal government has made a habit of making grandiose, self-congratulatory policy announcements then not following through with the promised action. On issues such as child care and others, previous federal Liberal governments have made promises similar to those currently being made by the Trudeau government that never came to pass.  
This is the most heavily indebted federal government in Canadian history, and any sensible person knows that the gravy train will be stopping very soon and that many of these pricey commitments will not be met. As the old saying goes, the best predictor of the future is past behaviour. With that in mind, when voters head to the polls on September 20, they should take the many big and costly election promises of these Liberals with many grains of salt and vote accordingly.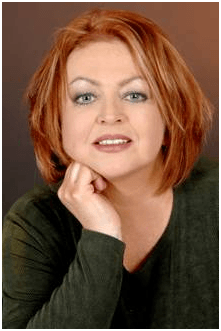 Catherine Swift is President of the Coalition of Concerned Manufacturers & Businesses of Canada (CCMBC). She was previously President of Working Canadians from 2015-2021 & President & CEO of the Canadian Federation of Independent Business (CFIB) from 1995-2014. She was Chief Economist of the CFIB from 1987-1995, Senior Economist with TD Bank from 1983-1987 & held several positions with the federal government from 1976-1983.
She has published numerous articles in journals, magazines & other media on issues such as free trade, finance, entrepreneurship & women business owners. Ms. Swift is a past President of the Empire Club of Canada, a former Director of the CD Howe Institute, the Canadian Youth Business Foundation, SOS Children's Villages, past President of the International Small Business Congress and current Director of the Fraser Institute. She was cited in 2003 & 2012 as one of the most powerful women in Canada by the Women's Executive Network & is a recipient of the Queen's Silver & Gold Jubilee medals.
She has an Honours BA and MA in Economics.