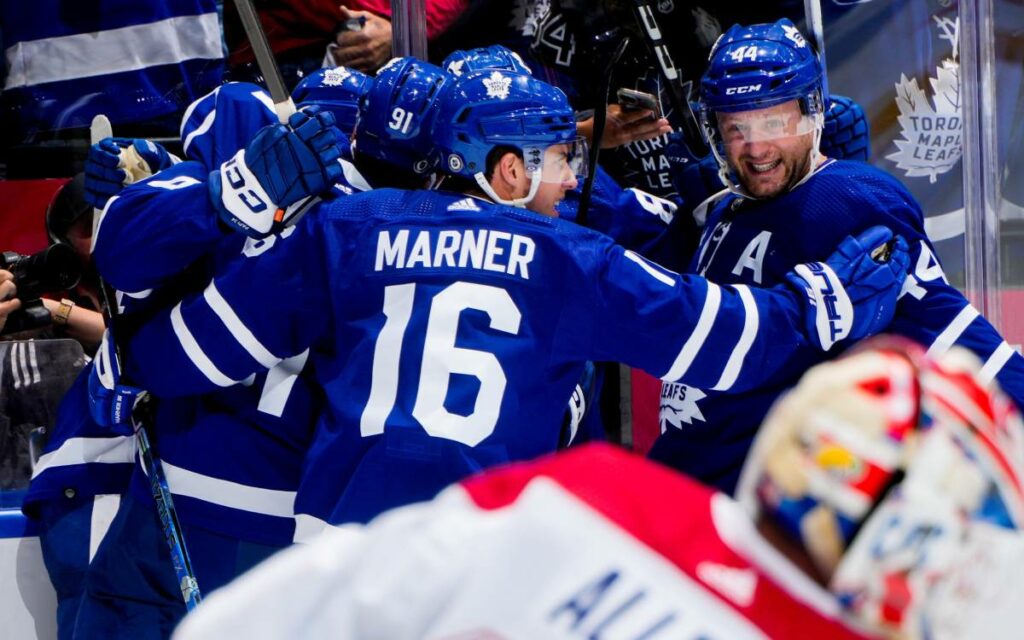 Every Canadian team has hit the ice in 2023. Photo credit: Twitter/Toronto Maple Leafs
If Wednesday night's home and season opener was any indication, Toronto Maple Leafs fans could be in for another roller-coaster season. 
The Maple Leafs battled back to beat the Montreal Canadiens 6-5 in a shootout. 
Sure, Auston Matthews notched the hat-trick, captain John Tavares added three assists, William Nylander scored, and Mitch Marner had the shootout winner, but what has been the biggest question mark for the Maple Leafs the past decade plus?
Their goaltending. 
Ilya Samsanov allowed five goals on just 24 shots. Not going to cut it the rest of the season. 
"Not fun game for the goalies, especially Toronto goalies," Samsanov said, drawing laughs from the throng of media in attendance at Scotiabank Arena. 
"I want to just forgot this game." 
Sheldon Keefe offered this when asked about his starting goaltender. 
"He stood his ground while shorthanded in overtime and he was perfect in the shootout. Let's build on that."
And build on that is all Samsanov can do. 
There were two other all Canadian matchups Wednesday night, Edmonton at Vancouver and Calgary home to Winnipeg.
And speaking of goaltending, Oilers fans were none too happy with the duo of Jack Campbell and Jeff Skinner in an 8-1 loss to the Canucks.
Both netminders allowed four goals each on just 16 shots as Brock Boeser scored four goals for Vancouver.
"We're trying to stem the tide a little bit, change momentum," Edmonton head coach Jay Woodcroft said when asked why Campbell got the start of last year's starter in Skinner. 
"It didn't work. We didn't get much better."
The Flames downed the Jets 5-3 despite being outshot 37-21, after an emotional ceremonial puck drop with the family of the late Chris Snow at centre-ice. 
Snow, Calgary's assistant general manager and someone that had been working with the organization since 2011, passed away after a courageous and long battle with ALS (Amyotrophic lateral sclerosis) on September 30.  
On the other side of the ice, Winnipeg had just signed goaltender Connor Hellebuyck and forward Mark Scheifele to identical seven-year, $59.5-million extensions earlier in the week.
Ottawa dropped a 5-3 decision in Carolina to open its regular season. The Senators should be an improved team this season. 
Speaking of improved teams, we can't forget about the NHL club closest in proximity to Niagara – the Buffalo Sabres.
The Sabres opened their regular season Thursday night home to the New York Rangers and solidified their blueline for years to come signing all-star Rasmus Dahlin to an eight-year $88-million-dollar deal on Monday, then inked 2021 first overall pick Owen Power to a seven-year $58.45-million extension on Wednesday. 
"We want to have tough decisions, you're putting a puzzle together you're planning long term but you also have to look short term and how you can win hockey games now so to have those pillars in place, foundational pieces that are here for a long time as is a big help as we plan this out," Adams said.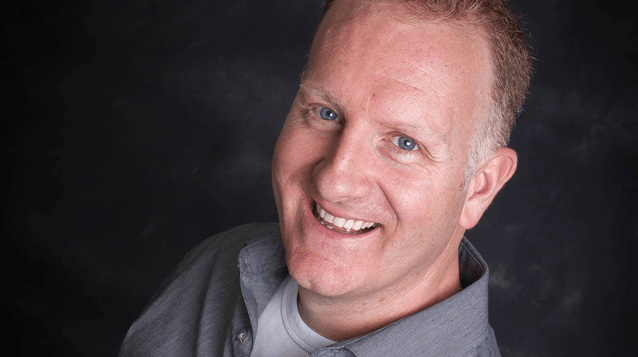 Rod Mawhood is a lifelong Niagara native who has had the pleasure of working in all three mediums – Radio, Print and TV – for over 20 years. His first announcing gig was with the then St. Catharines Stompers. Since then he's worked in radio and TV in Toronto, and currently is the announcer for the Niagara IceDogs and Niagara River Lions.
Rod also covers the Buffalo Bills for FOX Sports and the Buffalo Sabres for NBC Sports.