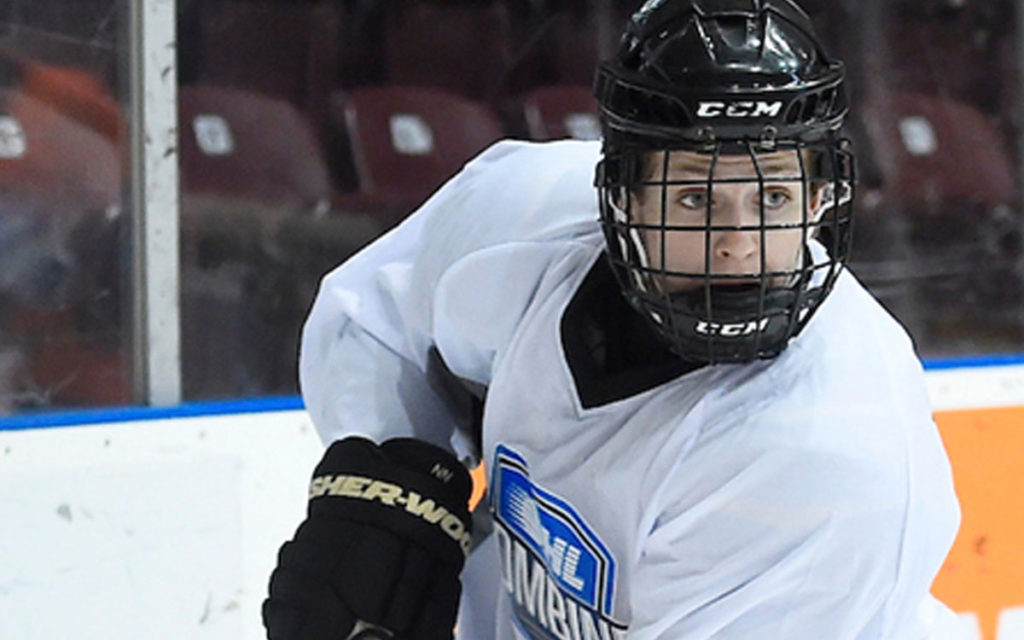 Sixteen years old, and drafted to the OHL.
Might sound great to some, but what's lost is your leaving home. You're off to a new school. New friends. New teammates. All part of the process that many often forget.
And what about the parents? They're entrusting a new billet family with ultimately their son's future.
Such is the case for hundreds of parents each summer when their teenagers head off to training camp to pursue a dream that thousands of Canadian kids can only imagine.
Spencer Smith is one of those kids living the dream. But he's also one that will have to leave home to do it. Leaving his parents, family, and friends behind to hopefully further his hockey career.
Smith, a 16-year old St. Catharines native, was drafted in the third round (47th overall) by the Guelph Storm in April's Ontario Hockey League Priority Selection Draft.
The 5'8" 152-pound centreman was one of seven Niagara North Star Midget AAA players to be drafted to the OHL – and the highest among his North Star teammates that also got the call on draft day.
Gord Smith, Spencer's father, knows the son he could drive to and from practice, to all of those games, will now be living in a new city and living with a new family.
"It's tough, but we're pretty good with it," said Smith who along with his wife Kathryn got to celebrate with Spencer on draft day.
"Spencer is mature and looking forward to leaving the nest"
Smith, who scored 15 goals and 33 points in 22 games for Niagara this season, is getting his first taste of being away from home this week, living in a hotel for five days while playing in the OHL Gold Cup in Kitchener.
"They're being bused to and from practices and games," said Gord. "They're in a hotel with a roommate, they're not allowed to have their cell phones during the day so I think that's what they're preparing him for – being away.
"For us as parents whatever makes him happy, and we have to hope they'll be no issues."
However it's sometimes not that easy according to Tim Tope, the Niagara IceDogs academic advisor at Governor Simcoe Secondary School in St. Catharines, who really puts things into perspective.
"I can think of dozens of kids – especially the young kids that aren't getting playing time," Tope said.
"They come down, and they were all-stars and the best kids on their AAA team, and they come to an OHL team and they're a fourth-line player at best. And they're standing in the crowd, and they see the parents on home games. It's brutal. It's tough for them."
Tope quickly becomes more than an academic advisor. He becomes a father figure.
"A lot of times they don't want to say anything to the (hockey) staff because anytime they're new to a team and its major junior they don't want to complain or rock the boat," explained Tope.
"That first year adjustment is tough for kids. It's a different city. They don't have the friends, and they look around and don't have the support they had when they're home."
Now Ethan Sims is a different story. A lucky one if you will. The Hamillton native, who also played for the North Stars, was drafted by the Niagara IceDogs in the fifth round and will have the opportunity to live at home if he cracks the IceDogs squad out of training camp.
"I was overwhelmed and so happy to be drafted to my hometown team," said Sims, a 5'9" 150 pound forward, who scored 20 goals and added 24 assists in 34 games this past season.
"It was just the ideal situation, I'm lucky."
And a situation that hundreds of other 16-year olds, and their parents, don't get.
The following is a list of the seven Niagara North Stars drafted to the Ontario Hockey League last month:
Spencer Smith: Guelph Storm 47th Overall
Ethan Sims: Niagara IceDogs 92nd Overall
Dalton McBride: Kitchener Rangers 97th Overall
Michael Craig: Niagara IceDogs 172nd Overall
Owen Holmes: Flint Firebirds 202nd Overall
Robbie Stewart: Sudbury Wolves 221st Overall
Matteo Costantini: Hamilton Bulldogs 297th Overall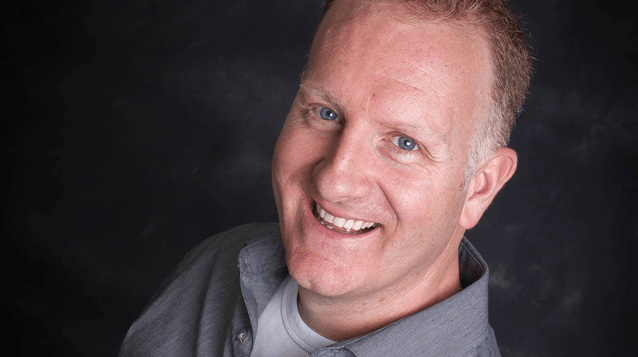 Rod Mawhood is a lifelong Niagara native who has had the pleasure of working in all three mediums – Radio, Print and TV – for over 20 years. His first announcing gig was with the then St. Catharines Stompers. Since then he's worked in radio and TV in Toronto, and currently is the announcer for the Niagara IceDogs and Niagara River Lions.
Rod also covers the Buffalo Bills for FOX Sports and the Buffalo Sabres for NBC Sports.