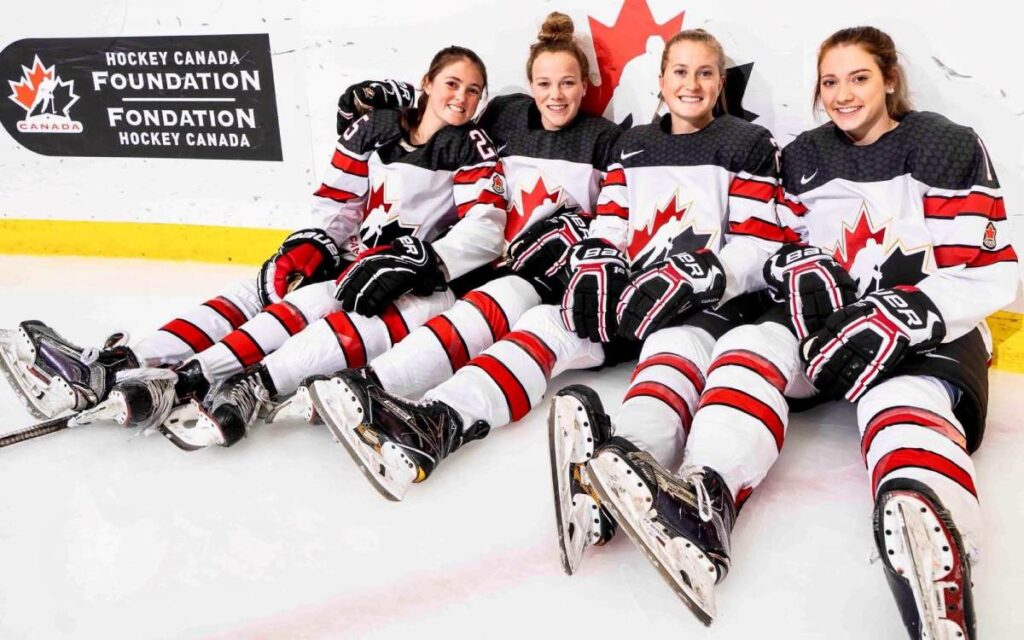 St. Catharines born Alexa Vasko (pictured, second from right) to play at Meridian Centre. Photo credit: Hockey Canada
The Niagara IceDogs and Ontario Hockey League (OHL) announced that they are partnering with the Professional Women's Hockey Players Association (PWHPA) to bring some of the best women's hockey talent in the world, including a total of 44 Olympians, to OHL venues, including the Meridian Centre in St. Catharines, in February of 2023. 
The PWHPA Showcase presented by the OHL will feature a regular season Secret® Dream Gap Tour game in Niagara on Friday, February 10. 
The game will feature Team Sonnet taking on Team adidas. 
"The OHL and its participating communities in Peterborough, Niagara, Barrie and Kitchener are exceptionally excited about this new partnership with the PWHPA," said OHL Commissioner David Branch. 
"Some of the best women's hockey players in the world will skate on OHL ice in February, and it's a tremendous opportunity for the league to assist in the growth and participation in the game for women and girls in our communities."
Founded in 2019, the PWHPA features four teams comprised of 100 of the world's best female hockey players and was formed with the goal of creating a sustainable league that provides equity, fairness, and opportunity in women's professional hockey. Thus far, the 2022-23 Secret® Dream Gap Tour has featured stops in Montreal, Truro, Pittsburgh and Ottawa, with more events across North America to come throughout the second half of the season.
From having the 2016 IIHF World Women's U18 Championship at the Meridian Centre, to Brock University winning their first Ontario University Athletics (OUA) Women's Hockey Championship earlier this year, "the Niagara IceDogs are excited to build off of the momentum of Women's Hockey in the Region, and host a PWHPA game. We're thrilled to showcase all that these athletes have to offer, and provide an opportunity for young girls in our community to watch their role models," stated IceDogs Game Day Manager, Raiven de Souza.
"We've been planning this collaboration with the OHL for quite some time now, so we're excited to finally share details," said PWHPA Operations Consultant Jayna Hefford.
"Throughout the weekend, our players will have access to some of the top facilities and resources in the province that will allow our players to excel. To be able to play in four great hockey cities in one weekend will be a great experience for our players, our current fans and those who may watch women's hockey for the first time – we're looking forward to hitting the ice in February."
St. Catharines native Alexa Vasko, who will play for Team Sonnet come February, hasn't played a competitive game back in her hometown in almost a decade. 
"I think I was in bantam or peewee, so I think I'd be fourteen," said the now 23-year-old Vasko on the Niagara Sports Report on Newstalk 610 CKTB. 
"I'm super excited.
"I can promise you, it's going to be fast. It's physical, and just a lot of skill. I guarantee we'll put on a show and hopefully a lot of people come out in Niagara."
Brianne Jenner, who grew up in St. Catharines and is one of the best female hockey players of all-time, will also play for Team Sonnet. 
Don't miss these world-class stars as they hit the ice in OHL communities in February.
Game Schedule:
Friday, February 10 – Team adidas vs. Team Sonnet (Meridian Centre, Niagara – 7:00pm)  – Get your tickets here: TICKETS
Visit the PWHPA online at pwhpa.com or follow along on Twitter, Facebook or Instagram.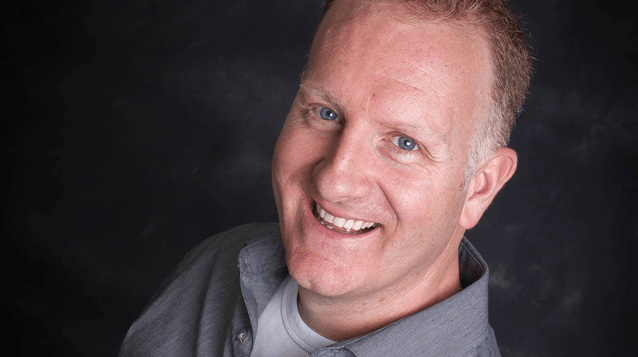 Rod Mawhood is a lifelong Niagara native who has had the pleasure of working in all three mediums – Radio, Print and TV – for over 20 years. His first announcing gig was with the then St. Catharines Stompers. Since then he's worked in radio and TV in Toronto, and currently is the announcer for the Niagara IceDogs and Niagara River Lions.
Rod also covers the Buffalo Bills for FOX Sports and the Buffalo Sabres for NBC Sports.