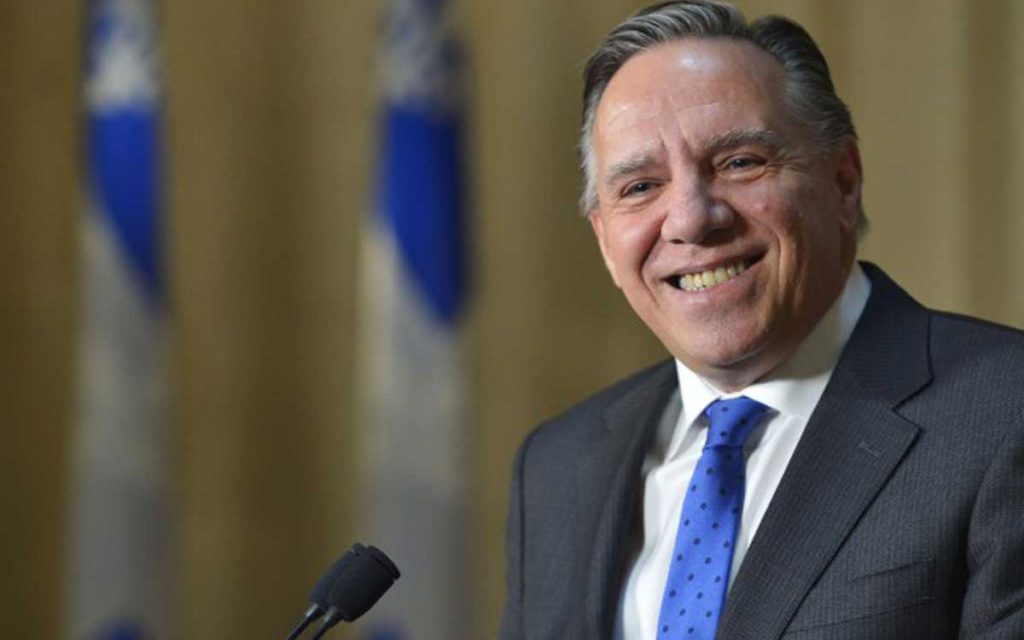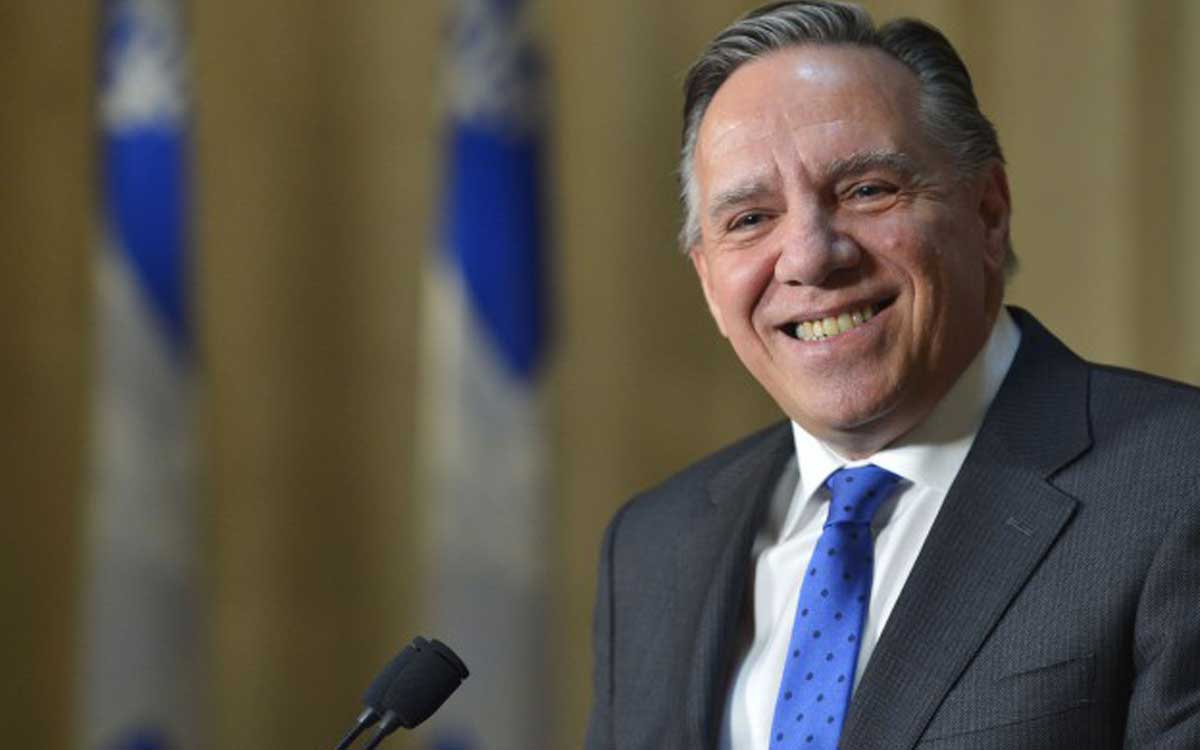 Quebec Premier François Legault
Political leadership is a tough thing to learn. There's a lot going on all at once. You've got an agenda you want to get passed, but you've also got a stable of ambitious personalities to manage in your cabinet and your caucus. Add to that the glare of journalists hungry for stories and you got…a lot. It's a lot.
Which is why it was so interesting when Quebec Premier François Legault shuffled his cabinet and replaced his environment minister earlier this week. The premier provided a good lesson for other leaders on how to handle mistakes.
The problem was Legault had a minister who seemingly wasn't up to the job. At a number of points, MarieChantal Chassé was completely unable, or unwilling, to speak to journalists. This is something of a problem for a government, but particularly in Quebec, where the press is much more, let's say, demanding than elsewhere in the country.
Anyway Legault acknowledged his environment minister's shortcomings to reporters just before Christmas in an unusually frank way. "I'm confident she has the potential. Mme. Chassé is an engineer, was successful in business and understands environmental issues. What she needs to learn is to not be intimidated by big journalists," Legault said according to the Montreal Gazette.
The minister had not met with reporters after returning from an environmental conference to explain what she'd accomplished, and she couldn't give an answer as to what her ministry would do when it was revealed a special green fund had been mismanaged.
Typically in these situations, a leader won't even entertain the notion that a minister is performing badly in public, no matter what the leader may actually think privately.
But this week, she was shuffled out of cabinet. It was rather painless.
"I think MarieChantal started to understand her file well, she's an engineer, a businesswoman, but communicating with journalists was difficult," Legault said at a news conference. He added later: "I met her yesterday and during that discussion we mutually agreed that it was better, for her and for the government, that she give up her responsibilities to someone else," he said.
And there it was, done. No drawn out speculation of will he or won't he stories. No blind quotes from a bunch of scheming party hacks.
This is what makes it so notable, it's just plainly honest. Usually we'd hear some talking points about how the premier has full confidence in his minister and so on and then they'd be given another lesser job to deflect from the idea the premier had made a mistake. But there was little to none of that here.
It's the sort of lesson political leaders all over the country can learn from. In Ontario, Premier Doug Ford should take notes on how to handle caucus problems. When Ford shuffled his cabinet he decided to go with the more oblique route: "After four months of unprecedented action, we are taking this opportunity to calibrate our cabinet assignments to ensure we continue to deliver on our commitments to the people," Ford said at the time. "We have the best team in politics and a plan that is working."
Federally, Prime Minister Trudeau, who is scheduled to make a cabinet shuffle on Monday after Scott Brison announced his resignation, has had his own issues trying to stick-handle the bad behaviour of some MPs. Some have been placed on a "leave of absence", in other situations no change was made and in others resignations were requested.
I know no one likes being lectured from Quebec with advice on how to govern but when looking at Ford's statements and Trudeau's inconsistent leadership compared to Legault's quick and decisive action; I know which one I prefer.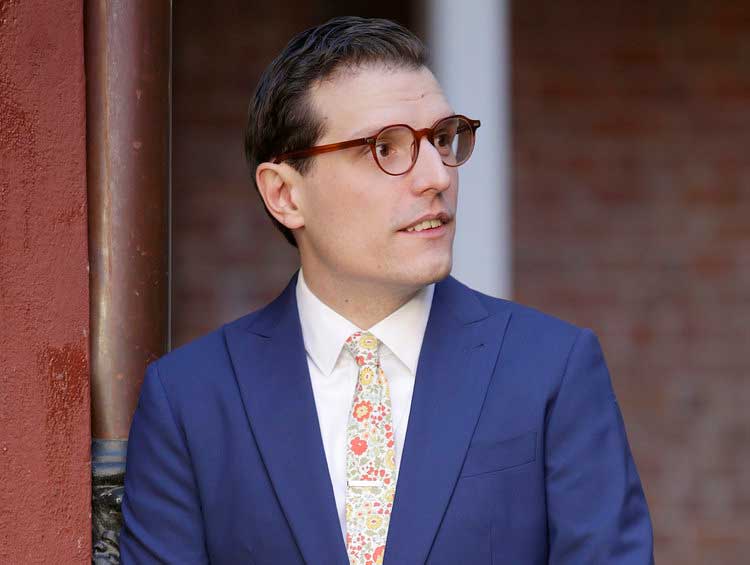 Robert is a freelance writer, editor, and occasional podcast producer. He's based in Montreal, but he's a born Ontarian. He writes about politics, media, business, and history, when he makes the time. Politically, he's often annoyed.