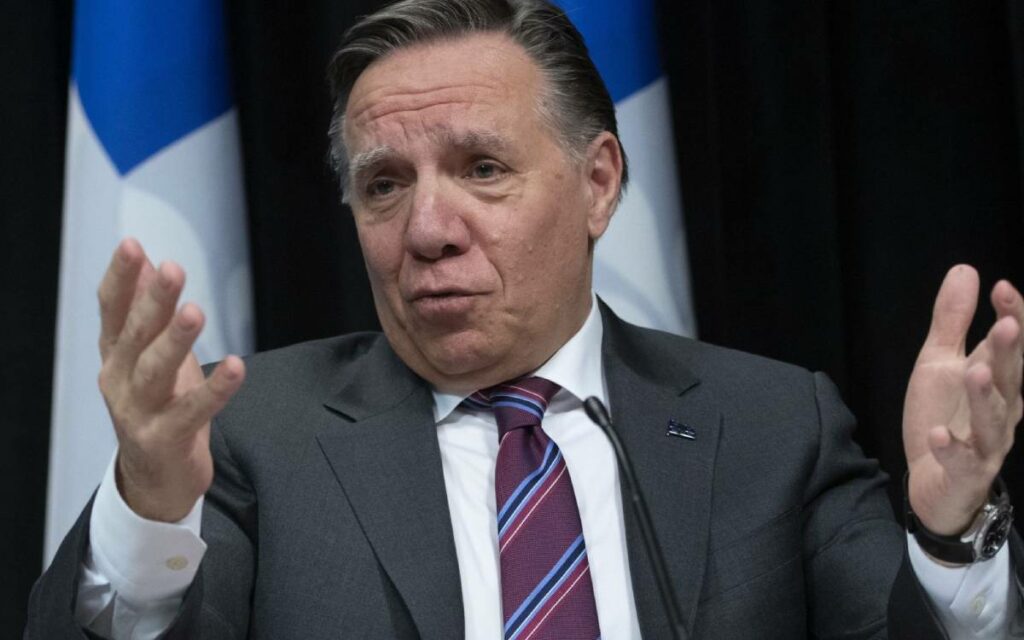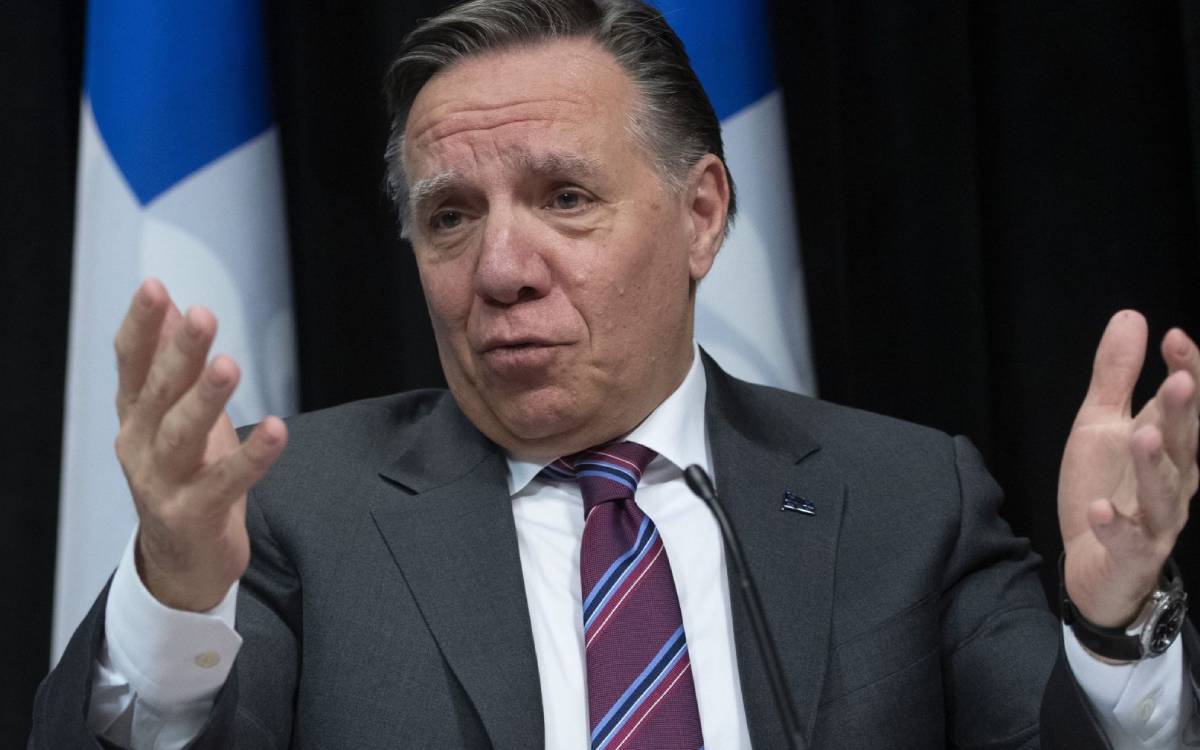 Premier of Quebec Francois Legault. Photo credit: The Canadian Press/Jacques Boissinot
The Province of Quebec's expressions of self-interests have once again exploded onto the federal political scene. Premier Francois Legault pronounced his intention to rewrite certain sections of the Canadian Constitution to ramrod new French language rights and assert La Belle Province as a sovereign "nation" – notwithstanding any criticisms from the anglophone minorities in Quebec or Canadians outside of the province.
The Quebec government has introduced Bill 96, a 100-page piece of legislation that introduces sweeping measures to reinforce the French language within the province.
The new measures include:
creating a Ministry of French Language in order to police language laws;
removing bilingual requirements for judges;
permitting municipalities to drop their bilingual status where English is not a majority;
introducing stricter French sign regulations;
allowing French-only language workplaces in smaller businesses and government offices;
requiring that all communications to new immigrants be in French only;
providing free French language training; and,
capping the number of students that can attend English CEGEPs.
The most contentious section of the legislation is the initiative that has the Quebec government unilaterally introducing a proclamation into the Canadian Constitution that the province is a "nation" and affirming "the only official language of Quebec is French." To punctuate this measure, Premier Legault is pre-emptively invoking the notwithstanding clause to shield Bill 96 from any Charter of Rights and Freedom challenge.
The premier explained that he has every right to open up the Canadian Constitution to amend the section relating to the Province of Quebec. He is exercising this right because Quebec does not require approval of any other body, including the federal government. In a letter to Prime Minister Justin Trudeau last week, Premier Legault asserted this is an "act of affirmation with regards to our particular and historic responsibility towards the sustainability of the French language in America."
On Tuesday, PM Trudeau publicly responded to the premier by stating it is "perfectly legitimate" for Quebec to unilaterally rewrite the section of the Canadian Constitution pertaining to its province.
"In regards to the Constitution, our initial analysis, in terms of the Justice Department, has highlighted that it is perfectly legitimate for a province to modify the section of the Constitution that applies specifically to them. That is something they can do while ensuring the rest of the Constitution including the sections that protect linguistic minorities like anglophones in Quebec continue to be respected," said the prime minister.
In addressing the issues, the PM ignored the fact that Premier Legault is invoking the notwithstanding clause to avoid any court challenge by Quebec's anglophone minorities or concerned Canadians.
In Quebec City, Premier Legault expressed his satisfaction with PM Trudeau's response.
"I'm happy. He confirmed we were right when we said we can unilaterally amend the Constitution to say two things: First that Quebec is a nation, and second that French is the official language of Quebec. We are happy to see the Prime Minister of Canada confirms we have the right to do so."
In Ottawa, the leader of the Bloc Québécois, Yves-François Blanchet, immediately moved to table a motion in Parliament calling on all MPs to "totally and fully" back Quebec's Bill 96 and the province's right to amend the Canadian Constitution. In doing so, the BQ leader cleverly set a trap for the governing Liberals, who are jostling with the BQ for Quebecers' support in advance of the impending federal election. Blanchet stated, "If he [the prime minister] had responded in a different way, he would have threatened many of his elected members in Quebec. I will test his resolve with a motion."
The BQ motion supporting the Quebec government is a powerplay that has all political parties falling in line to appease Premier Legault and Quebec nationalists. Recent polling has Liberals' support in Quebec at 33 per cent; BQ at 25 per cent; Conservatives at 18 per cent; and NDP at 11 per cent. Given the politics of the province, the BQ motion is expected to pass through the federal parliament uncontested.
The free pass provided to Premier Legault by federal politicians, however, is not supported by Canadian constitutional experts, who view Bill 96 as a serious overreach that could bring about a national crisis.
University of Alberta faculty of law professor Eric Adams states that Quebec is not within its rights to unilaterally affirm its nationhood because this declaration "extends beyond the traditional bounds of the "provincial constitution."
Emmett Macfarlane, a University of Waterloo professor and constitutional scholar agrees that Quebec does not have the authority to open and change Canada's Constitution.
"The Prime Minister's claim that Quebec can unilaterally amend the federal Constitution is an abdication of democracy and the rule of law as embodied by the amending formula. If indeed he received advice that Quebec is free to unilaterally amend the Constitution Act, 1867, then he has received bad advice," said the professor.
Professor Macfarlane reasons that Quebec is free to pass legislation recognizing Quebeckers as a nation, "But it is not free to have the national Constitution confer that recognition via unilateral amendment, without the other partners of Confederation having their say."
Another of the country's constitutional experts, lawyer Sujit Choudhry, asserts any amendment declaring Quebec a nation requires the support of two-thirds of the provinces, with 50 per cent of the population. He also contends that declaring French the sole official language requires federal consent or unanimity among the provinces.
What is unfolding with Quebec's Bill 96 is troubling and problematic for the unity of Canada, not so much for what is in the provincial legislation, as for the acquiescence of our federal politicians – particularly that of the prime minister, who should always stand as a stalwart champion of national interests.
The absence of national leadership was best reflected on this week by 92-year-old Montrealer Clifford Lincoln, who has been at the centre of Quebec's language war and seen a thing or two in his life. Lincoln is the former cabinet minister in Robert Bourassa's Quebec government who quit in 1989 to protest the then premier's use of the notwithstanding clause in enacting and defending the Bill 101 language law. To Lincoln, the tactics employed by Legualt are dé jà vu.
"The language issue in Quebec has become like water torture. It never ends – it rears its head every several years, and as soon as there's some sort of peace, you can be sure it's going to start again and you wonder how far it's going to go," Lincoln lamented.
In responding to Prime Minister Trudeau's remarks this week, Lincoln expressed disappointment and suggested it may spell trouble for national unity.
"Already [they] seem to be giving in, according to what Trudeau said yesterday…what would stop Alberta or Saskatchewan or any English-speaking province from doing the same in reverse? That's what I think his father would say."
Indeed, much like the proverbial tail that wags the dog, Quebec's Bill 96 has the potential to shake the country.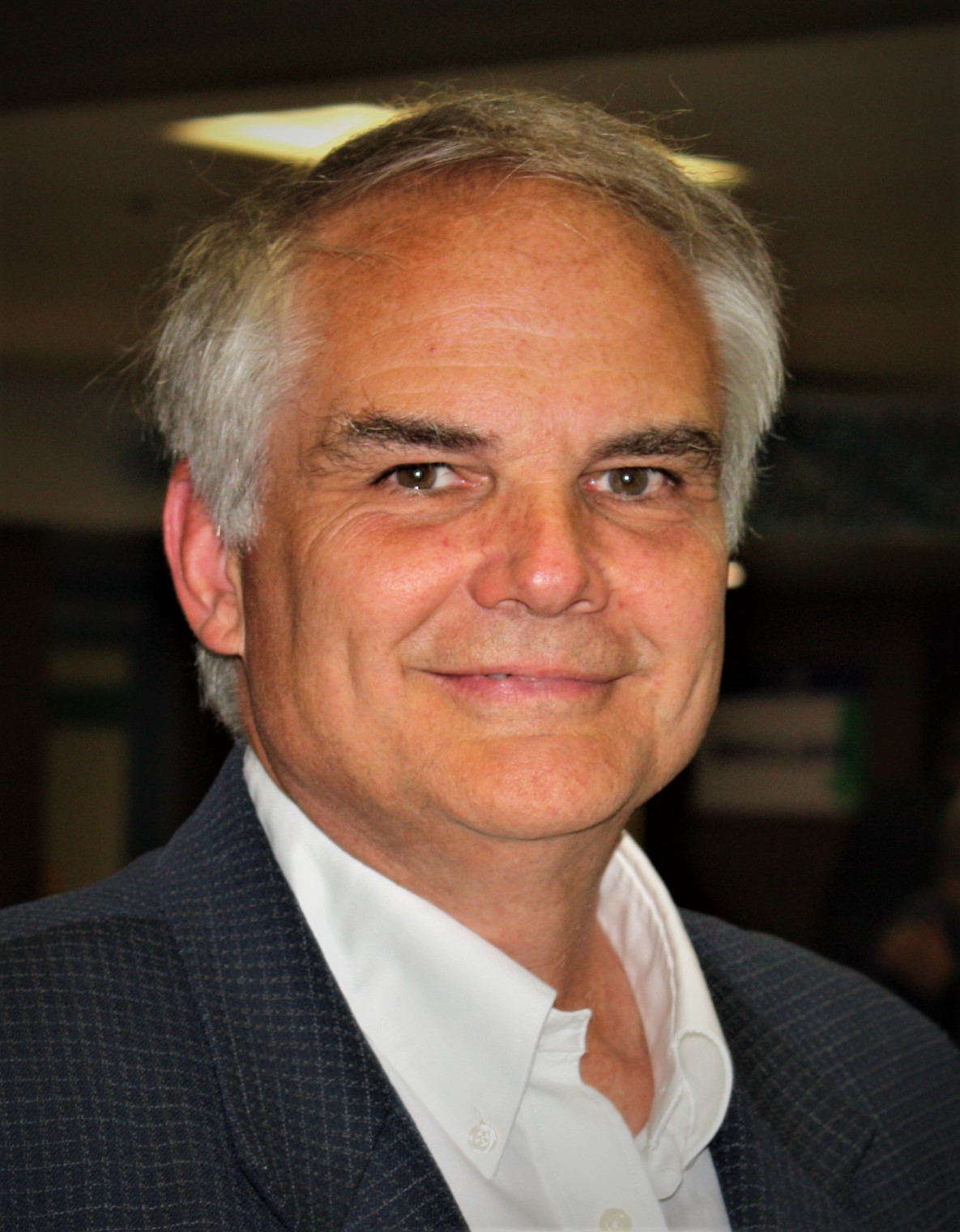 Chris George is an advocate, government relations advisor, and writer/copy editor. As president of a public relations firm established in 1994, Chris provides discreet counsel, tactical advice and management skills to CEOs/Presidents, Boards of Directors and senior executive teams in executing public and government relations campaigns and managing issues. Prior to this PR/GR career, Chris spent seven years on Parliament Hill on staffs of Cabinet Ministers and MPs. He has served in senior campaign positions for electoral and advocacy campaigns at every level of government. Today, Chris resides in Almonte, Ontario where he and his wife manage www.cgacommunications.com. Contact Chris at chrisg.george@gmail.com.